First of all, let me say a thing or two about one very common myth, a myth that might keep you from considering getting some great tech gifts for your favorite girly girl.. Some people (read: a very big part of the male population) believe wearing heels, liking pink and following the latest fashion trends makes you incapable of liking anything battery operated. Well, that's not true and, I'm sure you know at least one girly girl that loves both the tech and the fashion world. So, I've decided to stalk cool gifts that are both tech and girly and, surprisingly, don't cost a fortune. So, here's my top 10 great tech gifts for your favorite girly girl…
---
1

Pink IPad Sleeve

**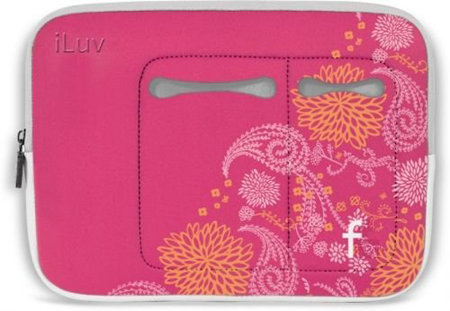 Price:** $13.63 at amazon.com
If your girly girl has an iPad, getting her this cure pink/floral case would be a smart move. She already has a case for the darn thingy? So what? Have you ever heard a girl complaining about having too many purses?
---
2

Strawberry Cupcake Ear Buds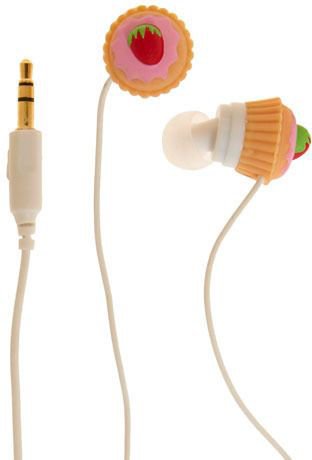 Price: $14.99 at modcloth.com
Is there a better way for your BFF to enjoy the sweet sound of music? I'd actually love a pair of these, so khm, khm… would anybody be so kind to pass this link to some of my friends? I seriously don't need any more earrings! Please! These are so cute, they'd make a great tech gift for your favorite girly girl!
3

Skull and Bones

**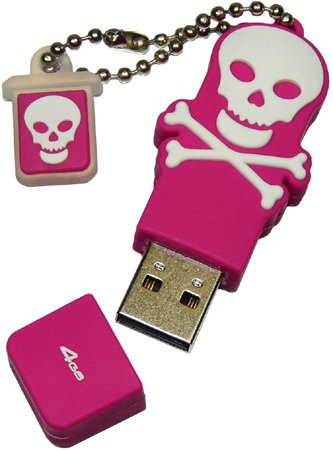 Price:** $14.99 at amazon.com
The McQueen label loves skull and bones details and, if your girly girl loves fashion, she certainly knows that. However, you don't have to get her an overpriced piece of haute couture because this pink USB memory stick has it all – the popular skull design and 4 Gigabytes of space for music, pictures, videos...
---
4

Cute Mouse USB Flash Drive

**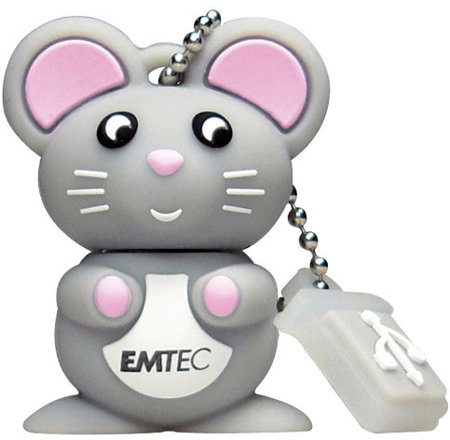 Price:** $15.99 at amazon.com
Some girly girls like pink, some love purple and some have a thing for fuzzy things but none of them could resist a chubby little animal. However, there's more! This cutie comes with 4 Gigabytes of storage space and is one of those fast USBs which means you don't have to wait for a half an hour or more for those large files to be copied onto it.
---
5

Share the Love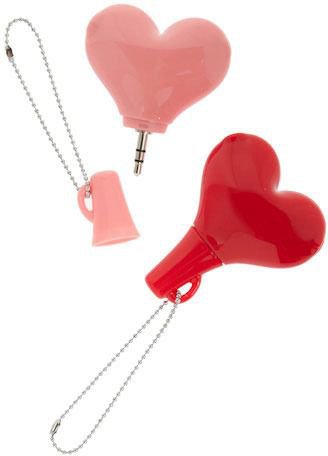 Price: $14.99 at modcloth.com
This small token of love will enable you and your BFF to enjoy music together even when traveling. I know a headphone splitter sounds like a completely unnecessary thing but believe me, that's exactly the reason why most people never have one when they need it. Besides, it's so cute that it's a great tech gift for your favorite girly girl.
---
6

Pink Cables

**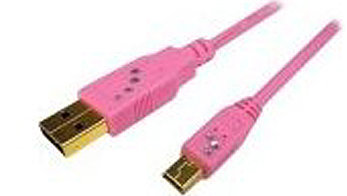 Price:** $14.47 at amazon.com
If she has an external hard drive that is pink, she'll go crazy about these pink cables! And with a price of less than fifteen bucks, you can afford this surprise even if there is no upcoming special occasion. Do it just because!
---
7

Diamonds and Hearts

**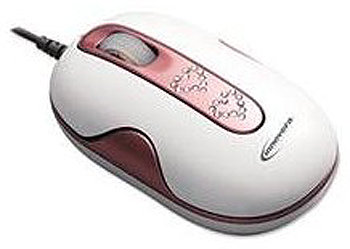 Price:** $23.91 at amazon.com
I usually don't like the crystal-decorated mice… Probably because the blitz and glitz element is sooo exaggerated, they look more like a children's toy or a shiny disco ball than a serious piece of computer hardware. This one, on the other hand, is totally cute. It's design features the perfect amount of pink and two shiny hearts which is enough to make it girly and still balanced enough to be a part of the computer used by a lady well in her twenties and even thirties.
---
8

IPod Docking Station

**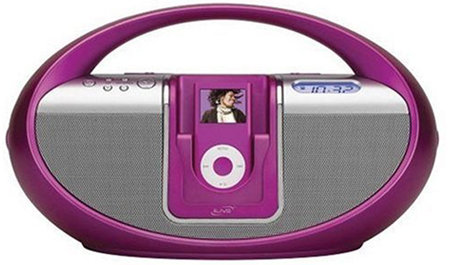 Price:** $68.69 at amazon.com
With so many cute docking stations out there, I almost wish I had bought an iPod instead of an MP4 player. So if your sister, BFF, favorite cousin or a daughter has one, here's a little Christmas present idea – a docking station that matches the color of her iPod. It's a great tech gift for your favorite girly girl, no matter what her age!
---
9

Digital Photo Frame

**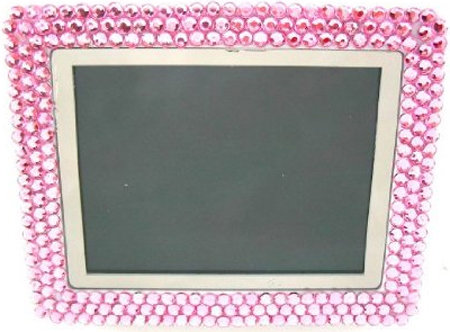 Price:** $42.99 at amazon.com
Digital photo frames could never replace old photo albums and scrapbooks but they sure make a neat, affordable tech gift. Load it with pictures of you two and she'll have a great gadget to remind her of all those special moments you've shared. And just look at how pretty it is!
---
10

Betty Boop Memory Card Reader

**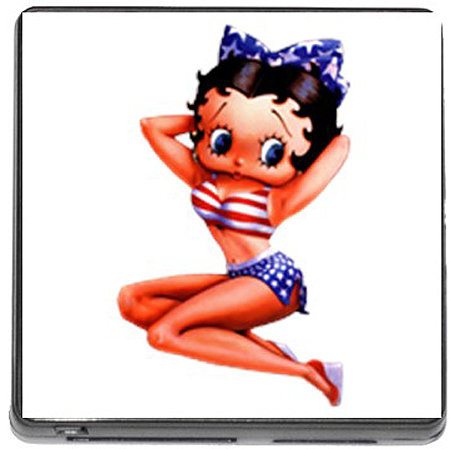 Price:** $25.97 at sears.com
Her numerous gadgets probably use different memory cards so a memory card reader is something she could benefit from. This one can read and write on all of them and has our favorite cartoon pin-up diva, Betty Boop on it! She's the original girly girl!
Do you have a girly girl with a soft spot for technology that would like and find some of these things useful? Let me know who it is -- your BFF, coworker, sister. Hopefully she'll like these great tech gifts for your favorite girly girl! I honestly don't consider myself a tech-lover but I'd sure love to own at least half of these items. Well, guess there is a little tech-lover in all of us. We are living in the modern, technology-aided world anyways!
---
Popular
Related
Recent