Christmas is over, I know, but that doesn't mean you can't make a little surprise for your little missy by looking at some cute presents for little girls! Now, she may have a birthday or a names day coming soon or maybe there is no specific reason and you just feel like she has deserved to get a nice present from you. But, what could you get for her? What would she like? Well, here, I have a few ideas for cute presents for little girls…
---
1

Bow Melton Beret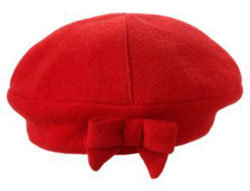 Price: $17.99 at janieandjack.com
Has your little girl turned out to be a fashion conscious little one? Well, if she is, a beret would be an ideal present for her. I, personally, believe the only thing that's cuter than a girl with a beret are two girls with berets. LOL! But, seriously, this is a cute present for little girls, ladies. Especially if you don't know a child well enough to determine which toys would she like or if you already know she has way too many toys.
---
2

Dachshund Dog Barrette Two-Pack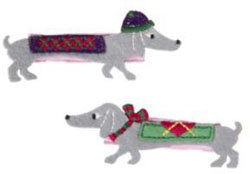 Price: $7.99 at janieandjack.com
If she likes berets, she'll love personalizing them too. Now, that's where you come in! You can get her a beret in her favorite color and these two pins to style it. The pins are safe to use and feature two cute plush doggies she can put not only on her beret but on her vest, jacket, scarf or backpack, too!
3

Silk Bow Purse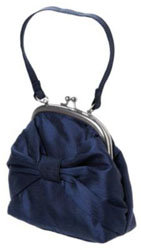 Price: $17.99 at janieandjack.com
How big is this purse? I'd like to get one for myself! But, seriously, don't you know a girl that wouldn't love a cute purse like this one? Your little miss will be one happy kid, I'll tell you that.
---
4

Ladybug Purse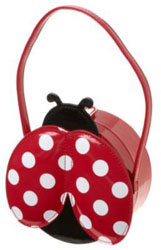 Price: $16.79 at gymboree.com
Awww, adorable! I'm actually thinking about getting two of these for my little cousins because they are just crazy about ladybugs. In fact, I don't know a girl that wouldn't like to stash all her trinkets in an original, cute purse like this one. Do you? This is definitely a cute present for little girls!
---
5

Disney Princess Cinderella Dress

**
Price:** $29.99 at amazon.com
Every girl wants to be a Disney princess, doesn't she? So here's something that's definitely going to put a huge smile on her face – a princess outfit! I've chosen a Cinderella outfit but, if your princess prefers Belle, Snow White or even Barbie, you'll be happy to know that those outfits are available too.
---
6

RoseArt Shimmer & Sparkle Nail Salon

**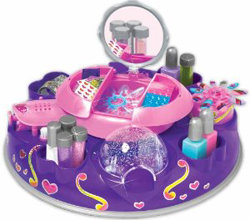 Price:** $25.20 at amazon.com
Nail polishes, sparkles and stickers – this little nail salon will definitely keep her and all of her friends busy for quite a while. You can count on her mom being happy too because the little miss will finally have her own nail polishes to play with and she won't have a reason to go rummaging through her mother's cosmetics. It's great all the way around!
---
7

Alex Toys Alex Pipe Cleaner Jewelry

**
Price:** $10.69 at amazon.com
LOL! I totally understand why they've started selling these as toys! After all, nobody has messed up more of dad's pipe cleaners than I did. These things are soft, fuzzy and easy to work with so you can rest assured your little girl will find many uses for them. The box features an instruction manual and ideas on how to make jewelry so, she'll have something to help her get started and develop her creativity. This is a great cute present for little girls!
---
8

Leather Ballet Flat

**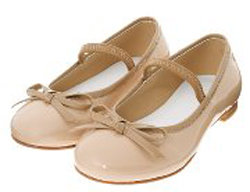 Price:** $49.99 at janieandjack.com
Every little miss would love getting a pair of brand new shoes. Right? So, what do you think? Would your girl like a pair of these cute ballet flats?
Do you like these ideas -- is there anything on this list that could make you girl go crazy? I really enjoy shopping for my two 8 year old cousins and I must say I'm sometimes jealous I'm not a kid anymore. I mean, these are such cute presents for little girls!
More
---
Popular
Recent