Top 10 Gifts for a Baby Girl ...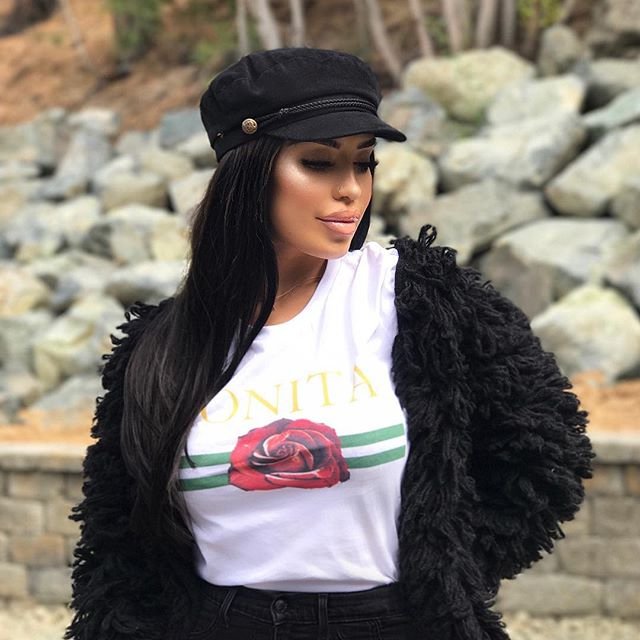 Gifts for baby girl - I love getting gifts for my little girl who is five years old and I know she enjoys them. When she was a baby, I looked at many gifts. Below, I am going to give you a top 10 list of gifts for a baby girl. These gifts are good for a baby shower or for a parent to give to the little girl…
10.

Personalized Welcome Red Wagon – Baby Girl
Price: $65.00 at babyshowergiftshop.com
This is a Radio Flyer baby gift set, which is the perfect way to welcome a new baby into the world. It is a pretty good alternative to a gift basket and parent enjoy getting this gift. It contains many different things, such as an embroidered bib, a long sleeve T-shirt, teething keys, pacifier and more…
9.

Personalized Cup Cake Baby Basket
Price: $75.00 at babyshowergiftshop.com
Aww, isn't this just darling? This is an adorable cupcake baby basket that comes wrapped up in an authentic doughnut box. Isn't this a great idea? The baby blanket comes personalized with the baby's name. It is topped off with a cute, cuddly teddy bear.
8.

Baby Girl Chocolate & Pink Gift Set
Price: $29.00 at babyshowergiftshop.com
With this adorable gift set, the baby girl is definitely going to be in style. This outfit includes a long sleeve tee, pants and a beanie cap. It is one hundred percent cotton. This one is perfect if you are looking for a gift for a little girl.
7.

Tillie the Turtle Bath Time Gift Set
Price: $29.00 at babyshowergiftshop.com
This is a cute four-piece hat box gift set, which has some lovely things in it. It features Tillie the Turtle and her family. The turtle has her friendly face on each piece to help the baby girl have a lovely bath time experience. It comes with a white washcloths, pink and white hooded towel and baby slippers. The hat container is even reusable.
6.

Grand Baby Girl Gift Basket
Price: $174.00 at babybasket.com
This is a great alternative for a gift basket! Instead of making your own, this one will save you the time. It comes with many things that a baby girl will like. Just to look at a couple of those things, you have a board book, soft fleece blanket, newborn cap, cloth diapers, angel dear soft animal slippers and much more.
Price: $29.95 at babybasket.com
I got something similar to this when my little girl was a baby. It has sounds that will soothe the baby. You have the mother's heartbeat, ocean surf, whale songs and spring showers. The sound box is removable. It can easily attach to the side of the baby's crib.
4.

Welcome Home Baby Girl Large Gift Basket
Price: $79.95 at babybasket.com
This is the perfect gift for a newborn baby. It comes with two color print one piece bodysuits, two white one piece body suits, a thermal receiving blanket, sleep gown, socks, newborn cap, washcloths, bib, hooded towel, angel dear squeaker rattle.
3.

"the Cow Jumped over the Moon" Lovie Gift Set
Price: $25.00 at cornerstorkbabygifts.com
The cow jumped over the moon… we all know this nursery rhyme and your baby girl will enjoy this. With this, the baby will be sure to be in a good mood when playtime comes about. It is one hundred percent polyester.
2.

"Little Sprout" Ribbon Dress
Price: $23.00 at cornerstorkbabygifts.com
This is adorable and I know it will look adorable on your baby girl. On both shoulders, you will find ribbon flowers. A row of ribbons is going around the bottom of the dress. This is just so adorable and will add some color to the baby girl.
1.

"Little Sprout" Tunic Pant Set
Price: $32.20 at cornerstorkbabygifts.com
Does your baby like pink and green? This is an adorable pant outfit. It has lots of handmade details to it. You will see a big ribbon flower, layered scalloped hem and a grosgrain ribbon. With this on, she will be the center of attention.
I definitely like the outfits that are on this list. I was once told not to spend too much on outfits, because the baby will grow out of them in no time. While this may be true, you will still be able to save the outfit and show it to the child when they grow up. So, there's no crime in having a couple of really good outfits for the baby. Which is your favorite gift on here?
{{#comments_count}} Show Commnents ({{comments_count}}) {{/comments_count}}