It's time to party! Why? Because your BFF has a birthday or special occasion coming up! Do you know what that means? That means that you have to figure out what to get her for this occasion. Of course, before you get her a present, you need to know what type of person she is. Here are the top 7 gufts for your BFF, no matter what her style!
---
7

Gift Set: Shaw's Snake Jewelry Set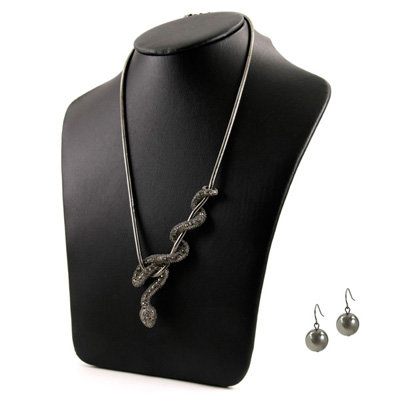 Price: $24.99 at emitations.com
If your BFF likes snakes or the look of them per se, then she is going to love this gun metal necklace. It will be sure to please even the littlest jewelry lovers in your life. What a great design!
---
6

Hearts of Green Gift Set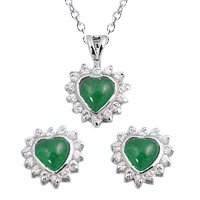 Price: $42.95 at inspiredsilver.com
Ooh, a hearts of green gift set! Earrings and a matching necklace. If she loves the color green or even has green eyes, then this would go great on her. Surely, she will thank you for these beauties.
5

Jeweltone Collar Necklace Gift Set

Price: $9.99 at shop.avon.com
I'm pretty big on lots of colors, so if your BFF is like me, then she will like this necklace. This necklace features a strand of rich, bold, beautiful colors that would look fabulous with any outfit.
---
4

Gift Set: Syd's Bib Necklace & Earring Set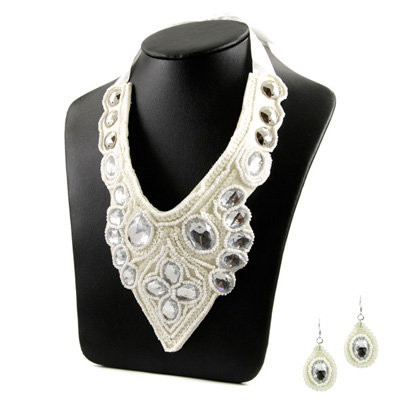 Price: $29.99 at emitations.com
Oh, I haven't seen a necklace like this before, have you? And it comes with matching earrings, this is lovely. I want one like it! But I'm looking for gifts for my BFF right now. This will add a burst of bling to her outfit. Don't you think?
---
3

White Lingerie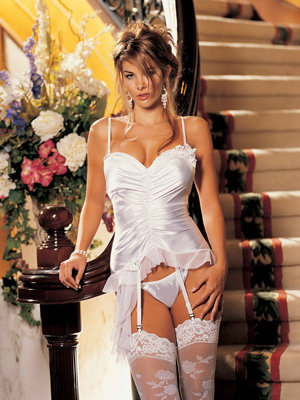 Price: $33.00 at kbella.com
Hey, it's not like you want to see it for her or anything, but surely, she would like some lingerie! Lingerie always makes a great wedding gift. Perhaps, if you think she is the embarrassed type, you could give it to her when she is alone and let her open it on her own time and thank you later. This particular lingerie will look really sexy, I am sure. It's white, and white is great for brides. It even comes with a matching G-string.
---
2

Charmeuse and Chiffon Long Gown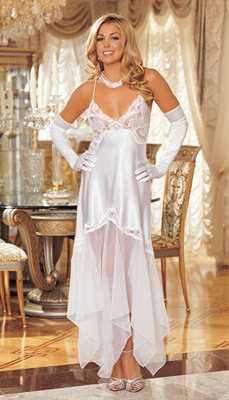 Price: $68.00 at kbella.com
I actually like this one. It's long, but at the same time, it is sexy. It is also white in color. It has criss-cross straps that are adjustable, so you can set them, I mean it however you want. With this dress, she will thank you later as it will make her wedding night special!
---
1

HoMedics Therapist Select Shiatsu One Massaging Cushion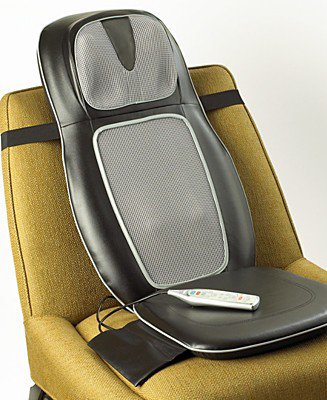 Price: $199.00 at macys.com
If she's a hard worker and you think she needs to have a good old massage, then this has her name all over it. It will ease her aching muscles that are demanding relief. It is an advanced cushion that gives a luxurious massage to both the shoulders and back. For added pleasure, she will be able to control the heat.
There are 7 gift ideas that your BFF may be interested in. If you do not think she will be interested, then I'm sorry. I can't please everyone out there. I hope that at least a couple of people will find my blog posting useful. What about you, do you think your BFF will like anything on here?
---
Comments
Popular
Related
Recent