I used to always bring the uncreative bottle of wine to each house-warming party, and though the hosts would always accept the bottle with grace, I felt more than a little lame. Then I did a little digging and came up with a standard set of incredible house-warming gifts, all of them sure to please. This is the list I refer to whenever I have a house-warming party to attend, and the gifts are always a hit!
---
1

Numi Flowering Tea Gift Set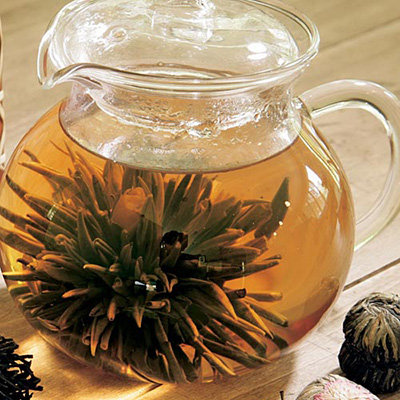 Price: $29.97 at acaciacatalog.com
If the new home owners are tea lovers, this is an ideal house-warming gift! The set includes nine tea "blooms," stitched together with fine cotton thread. Just drop one "rose" into the clear glass pot, pour in boiling water, and watch as it slowly blossoms. Each bloom can be used up to four times. So pretty and unique!
---
2

Pottery Barn Snowglobe Cocktail Shaker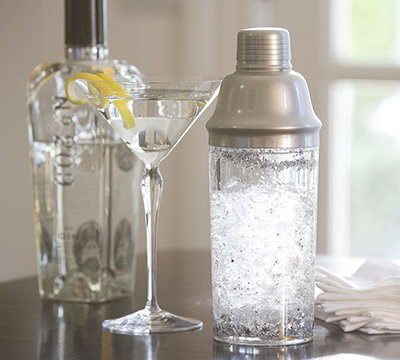 Price: $14.99 at potterybarn.com
This is so cool! If the happy new home owner stocks a bar, then this is a perfect gift! The double-walled shaker is filled with glitter and confetti, so when it's shaken (not stirred), it looks like a snowglobe! If you truly want to impress, add a bottle or two of a favored liquor, too!
---
3

Alphabet for Life Plaque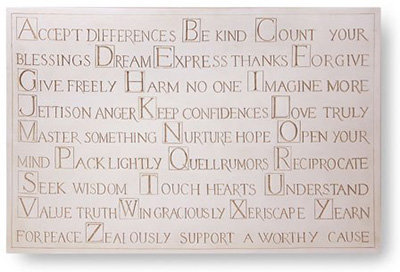 Price: $29.95 at signals.com
This is the alphabet they ought to be teaching in school! From A (accept differences) all the way to Z (zealously support a worthy cause) and everything in between, this plaque reminds the happy home owner (and all of their guests) what life is really about. My favorite? J, for "jettison anger."
---
4

Seeds of Life Oak Tree Kit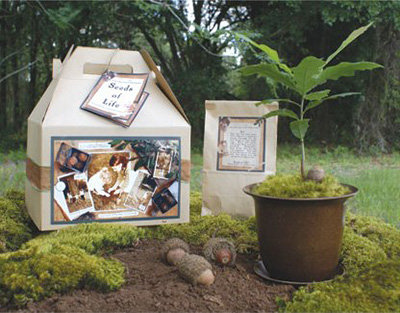 Price: $39.95 at signals.com
What better way to celebrate a new home than to plant a tree? This tiny acorn comes with everything the new home owners will need to help it grow into a magnificent, mighty oak — a biodegradable pot, soil, moss, and instructions.
---
5

Home is Where You Are Art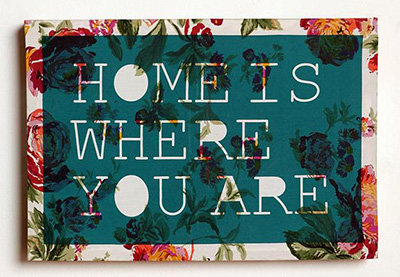 Price: $38.00 at urbanoutfitters.com
It makes sense that home is wherever you might be, since that would of course be where your heart is, right? This gorgeous, kitschy little wall art is large enough to hang just about anywhere (19" by 13") and features a stark font over a pretty floral print. I love it!
---
6

Criss-Cross Photo Clip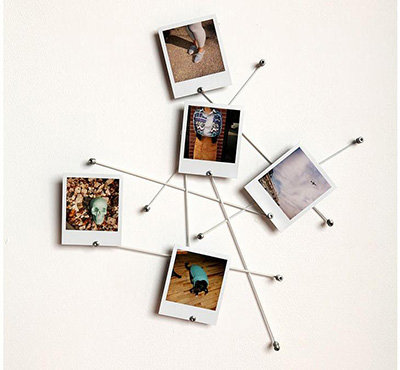 Price: $12.00 at urbanoutfitters.com
I suppose you COULD just give a plain black or brown photo frame, but why not jazz it up a bit with this funky urban-looking clip-style holder? It holds up to 14 photos, which, by the way, you could probably include, to make it personal.
7

Pier 1 HOME Wall Hooks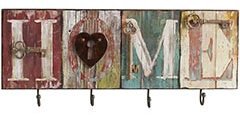 Price: $29.95 at pier1.com
Home is where the heart is, and where you hang your hat! So make sure the new home owners actually do have a place to hang their hats… or coats… or anything else in their entry-way! The plaque has four aged iron hooks and a decidedly antique feel.
---
8

Japanese Bird Bells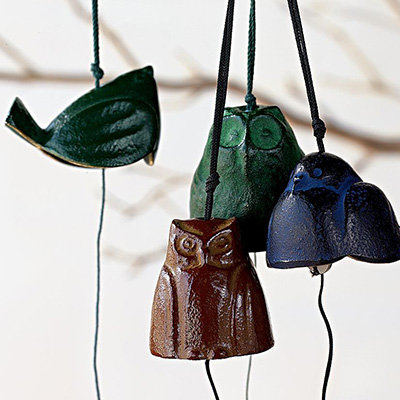 Price: $34.95 at gifts.redenvelope.com
Pretty little cast-iron bells just like these decorate parks and gardens a half a world away in Japan, and they would make such a lovely, thoughtful housewarming gift! The set of four includes a pair of wise owls, a quiet dove, and a sprightly little green bird, all ready to hang in a new window, tree, or on a patio.
---
9

Granite Good Fortune Cat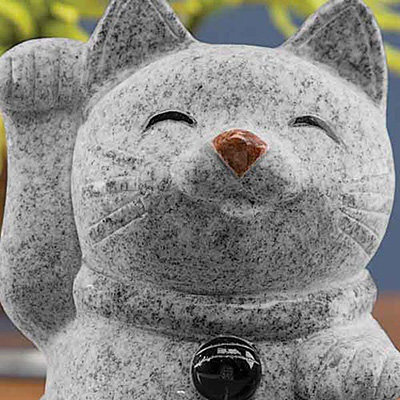 Price: $59.95 at acaciacatalog.com
Give the gift of good fortune with this sweet Maneki-Neko (beckoning cat). In Japan, he graces homes and shops, bringing good fortune and wealth with his right paw, and holding a lucky coin in his right. He's solid and sturdy, and would be welcome in any home… including mine, of course!
---
10

The Little Pink Book of Cocktails by Madeline Teachett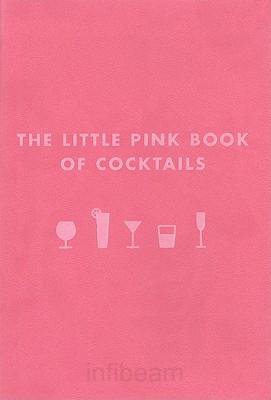 Price: $9.95 at urbanoutfitters.com
Every new home owner needs to know how to mix those fru-fru martinis and x-rated shots, plus, of course, a perfect manly drink. This genteel pink book explains it all, and includes clever quotes, helpful photos and illustrations, and more. Perfect!
Any of these gifts would be sure to delight the new home-owner, so how will you choose? You may have to spring for more than one… or one for them, one for you! Which of these happy house-warming gifts do you like best? Or have you given something else that was a big hit? Please let me know!
---
Popular
Related
Recent