Choosing a housewarming gift is one of those things in life that can either be incredibly easy or incredibly difficult. When choosing a suitable housewarming gift, think of practical items that people may not initially buy for themselves. Of course, you'll have to take the recipient's personality and tastes into account when choosing a gift. Below are just a few housewarming gift ideas that you may want to take inspiration from.
---
1

Jonathan Adler Elephant Salt and Pepper Shakers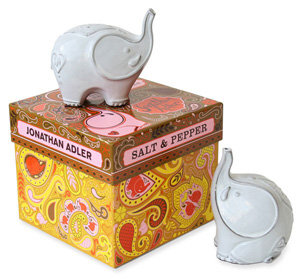 Price: $48.00 at shop.nordstrom.com
These salt and pepper shakers are both decorative and functional. The stylised elephant shapes are modern and playful. They are made from glazed stoneware and have a matte finish. They also come in colorful packaging, which is an added bonus!
---
2

Complete Confectionist Recipe Card Set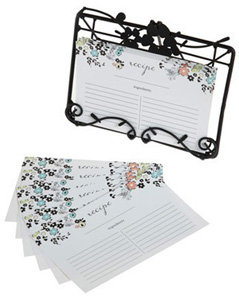 Price: $16.99 at modcloth.com
These cards are a great way to display recipes. They feature room for ingredients on the front and directions on the back. They come in a set of 20 and can be housed in the metal recipe stand. This recipe card set would be well suited to both the seasoned homemaker, and those moving out of home for the first time.
---
3

Michael Aram Olive Branch Cheese Board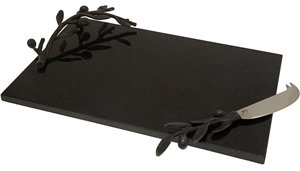 Price: $99.00 at barneys.com
This decorative cheese board would make a great gift, especially if your recipient enjoys entertaining. This cheeseboard is made from black granite and features an oxidised bronze handle. It also comes with a cheese knife. The handles on both the board and cheese knife are styled in the shape of foliage.
---
4

Kate Spade New York Grace Avenue Dessert Set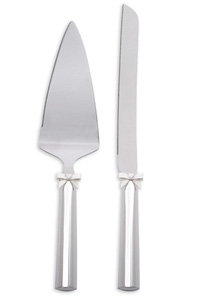 Price: $60.00 at shop.nordstrom.com
This dessert set is both stylish and delicate. The set includes a silver plated knife and cake server. They both feature grosgrain-style bows at the top of each handle. This gift would suit someone with an ultra-feminine personality.
---
5

Crate and Barrel 3-Piece Rabbit Wine Opener Set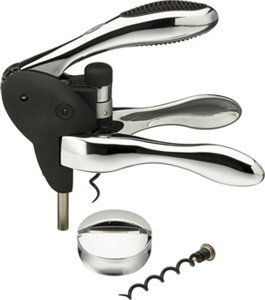 Price: $44.95 at crateandbarrel.com
Wine and wine-related products seem to be a go-to gift for occasions like this. This wine opener set is ergonomic in design and features a sophisticated rack and pinion lever system. The 'rabbit ear' corkscrew is touted as being able to remove corks in three seconds flat. Gift this with a bottle of wine and test out the theory!
---
6

Orrefors Carat Wine Stopper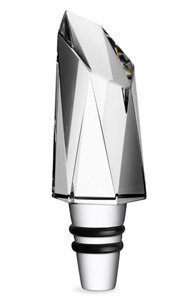 Price: $50.00 at shop.nordstrom.com
This wine stopper is a show stopper! It is fashioned from crystal and has an elegant multi-faceted design. This gift is both functional and stylish. Anyone with an appreciation for wine and modern design would be pleased with this gift.
---
7

Michael Aram Forest Leaf Coasters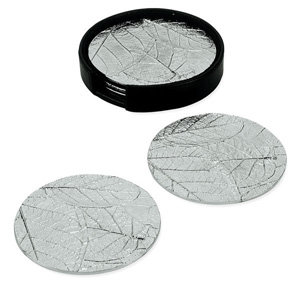 Price: $99.00 at shop.nordstrom.com
Coasters could be viewed as a 'boring' gift. However, this set of six coasters by Michael Aram is anything but. The leaf-inspired design creates a textured finish. They are made from a nickel plated base metal and come stored in a leather case. These would add a bit of style to any home.
---
8

Minami Teapot with Infuser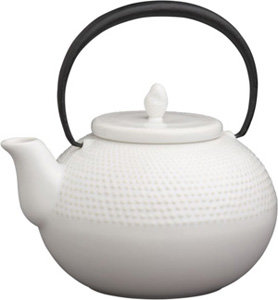 Price: $19.95 at crateandbarrel.com
This teapot is designed with traditional oriental form in mind. It is made from white ceramic and features a black lunette handle. It comes with a removable stainless steel infuser. This gift is perfect for those who enjoy a soothing cup of tea.
---
9

Day to Night Solar Powered Lanterns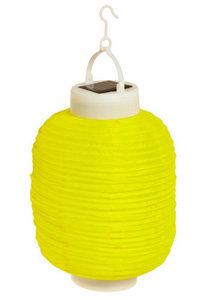 Price: $10.99 at modcloth.com
These solar powered lanterns are well suited to young adults moving out for the first time. They come in a range of bright colours and would work well in an indoor and outdoor setting. They are made from durable vinyl and have the appearance of a paper lanter. This is definitely a fun and quirky gift idea.
These gifts provide a very limited scope to what is out there. What are your best housewarming gift ideas?
More
---
Comments
Popular
Recent