Perhaps even more important than being a gracious hostess is being a gracious, appreciative guest. That's why, for every holiday party or dinner I'm invited to, I always bring a gift for the hostess. It's a great tradition to start, and will guarantee you'll be invited back every year! As the party and dinner invitations start to come in, I'm careful to set aside a gift I know the hostess will love, and this year, there are so many wonderful gifts to give! Here are my picks for 8 great hostess gifts.
---
1

Philosophy Candy Cane Lane Gift Set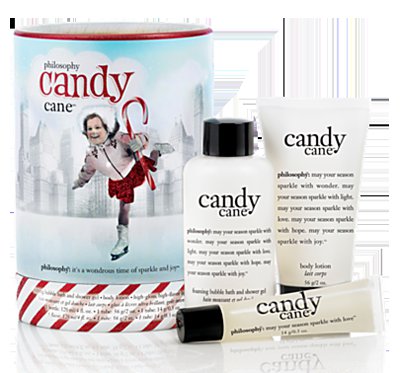 Price: $22.00 at philosophy.com
Everyone loves the bright, clean scent of peppermint, including hostesses who have spent hours preparing a meal or party for her guests. Show her oodles of well-deserved appreciation with this sweet candy cane-scented set, including a 2-in-1 bubble bath and shower gel, a body lotion, and a super-slick lip gloss. It might just give her the little perk-up she needs to get her through the rest of the holiday season…
---
2

Philosophy Holiday Hands Gift Set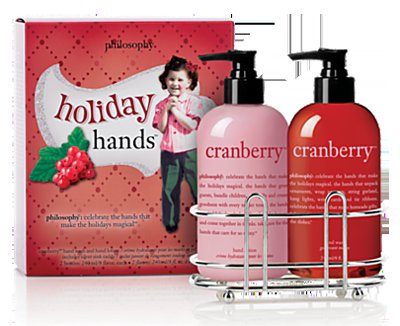 Price: $20.00 at philosophy.com
I know a lot of women who are so house-proud, and who spend the time and take care to make sure every room of their home is decorated for the holidays. That includes, of course, the soaps in the guest bath. So this set, with a cranberry soap and hand lotion, together is a sleek chrome holder, would make a wonderful hostess gift for those women.
---
3

Crate & Barrel Pickle Ornament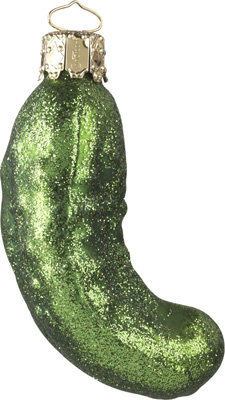 Price: $4.95 at crateandbarrel.com
Do you know the legend of the pickle? It's an old German tradition, one that everyone will love — on Christmas morning, the observant child who finds the pickle ornament on the tree first wins a special gift from St. Nick. For any hostess who has children, this would be such a fun, light-hearted gift! The ornament comes with a card that explains the tradition, and is made in Germany.
---
4

Thirsty Neko Tea Set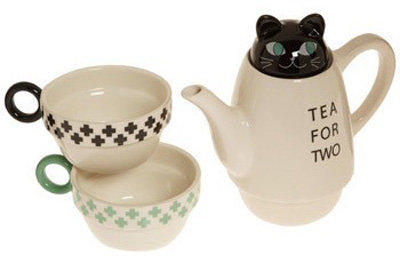 Price: $47.99 at modcloth.com
This charming tea set has everything your hostess will need for tea for two. It includes two small tea cups, an infuser for loose tea, and an adorable kitschy tea pot with a black cat lid and an inscription that reads "Tea for Two." Perfect for the tea-loving kitsch collector who happens to host the cookie exchange or white elephant every year.
---
5

"Let's by Bring Back" by Lesley Blume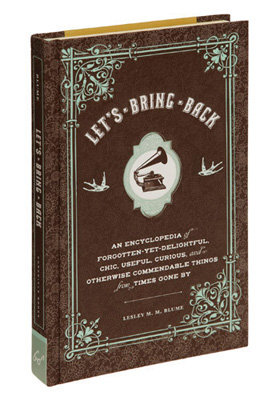 Price: $19.99 at modcloth.com
This gorgeous little book is an alphabetical reference book, chock full of things we ought to bring back from the by-gone, gentler era of manners and monocles. The illustrations are charmingly vintage-inspired, and the book itself is a great conversation piece or starter. What a lovely gift for the hostess you know longs to live Victorian-ly.
---
6

Buds of a Feather Vase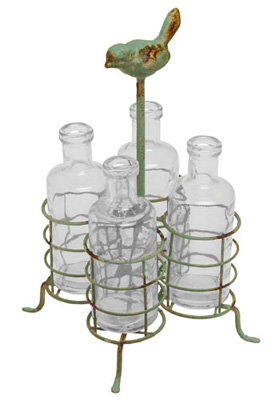 Price: $26.99 at modcloth.com
Tuck a few sweet flowers into these four glass bottles and this might just be the prettiest hostess gift ever. This looks straight out of the Chelsea Flea Market, or that little antique shop off Main Street. I adore the weathered green metal… and hopefully, so will the hostess that receives it!
---
7

Owl Cook Dinner Apron and Mitt Set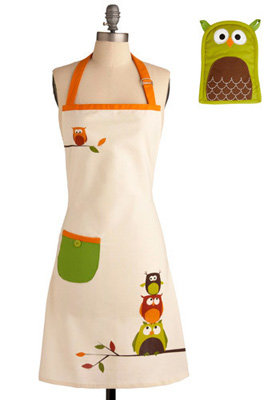 Price: $31.99 at modcloth.com
Add a note to this pretty apron and oven mitt set that confirms, yes, you will cook next time, just to make sure she got the pun. Of course, the set itself would make a lovely gift… whoo wouldn't love it? The bright trim, the trio of owls, the little pocket… and of course, the handy matching mitt!
---
8

"Awkward Family Photos" by Mike Bender and Doug Chernack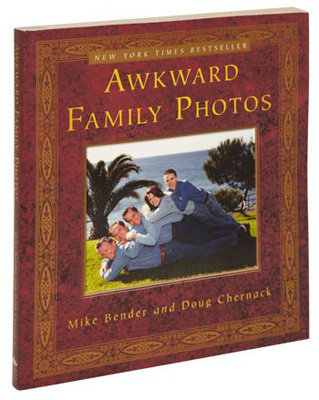 Price: $14.99 at modcloth.com
If your hostess is a fan of LOLCATS, the Awkward Family Photos site, or if she's devoted to the art of snark, she'll love this book. It's exactly what the title implies — a book filled with very awkward family photos, with hilarious but fitting captions. Note that there is adult language in the book… but it is so funny!
There! Now you have a hostess gift for every gracious, wonderful hostess you know… and now you'll be sure to be invited back to next year's holiday parties and dinners, too! Which of these hostess gifts do you like best, and why? Or do you think it's silly or old-fashioned to give them at all? Please let me know!
More
---
Comments
Popular
Recent