What to buy for a man that already has everything? Some great gifts for him under $100 would be nice. Our dear men are very practical human beings, they don't collect shoes, make-up or perfumes, they buy only the stuff they will actually get to use and they certainly don't see a point in having more than one item of each kind. So, if shopping for him gives you headache, here's some ideas that don't involve perfumes, wallets, shirts and socks -- they're just great gifts for him under $100!
---
1

Majestic French Terry Hooded Robe

Price: $44.90 at shop.nordstrom.com
Ideal: If he likes to walk around in his underwear
Most men I know prefer walking around the house in their undies. Do you have a "nudist" type at home too? Well, then I'm sure you're well acquainted with the "Go see who's at the door while I run to get dressed" strategy. So get him a robe like this and you won't have those problems anymore. It's a great gift for him under $100!
---
2

Mini Donut Maker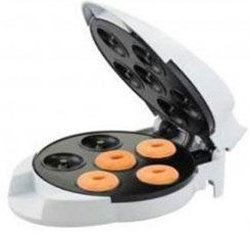 Price: $24.99 at amazon.co
Ideal: For sugar junkies
Believe it or not, men do have a soft spot for kitchen gadgets too. The only difference is that they don't actually see them as kitchen gadgets but as a source of food. And if that source is able to produce the food quickly and is easy to clean and maintain, then long live the source. This one can make 5 mini donuts in just 4 minutes and they are not fried so even fitness fanatics can enjoy them.
3

Mobile Spider Frame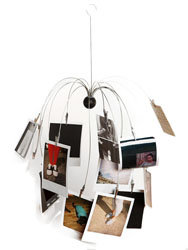 Price: $12.00 at urbanoutfitter.com
Ideal: For aspiring photographers
It looks pretty lame on its own but wait until you see it with pictures in it! If your man loves to take random pictures of everything and everybody, this would be a best budget-friendly choice to let him know you like and approve of his hobby. Plus, it's a really neat piece.
---
4

Converse Watch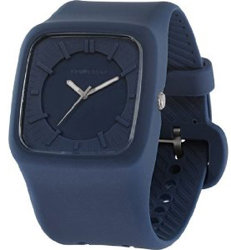 Price: $75.00 at amazon.com
Ideal: For sporty, modern guys
The sleek compact design will go great with both sporty attire and relaxed, coffee-date style so he won't have a reason not to wear it all day, every day. Present it with a cute, romantic card and say that every time he sees the big and the little hand overlapping, he'll know that you're thinking of him. Not only is that a great gift for him under $100, it's also extremely touching!
---
5

Sexy Surprise

**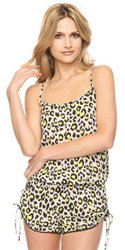 Price:** $12.80 at forever21.com
Ideal if: You have joint finances
Nope, I'm not kinky, it's safe to continue reading this. So, what's up with the girly lingerie? Well, this is what they call killing two birds with one stone. You will definitely surprise and shock him– the set is actually for you and he'll get to choose between two options: a) you'll surprise him when he's not expecting or, b) he can set a date and you'll do a little show for him. You're happy, he's happy, your bank account is happy.
---
6

Bosca Spring Money Clip

**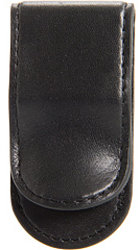 Price:** $30.00 at zappos.com
Ideal: For the ones that hate wallets
From back pockets to gym bags, men can get pretty creative in terms of the ways they keep their money and even more creative in trying to solve the mystery of how did they lose it. If he's not a wallet person, I'd suggest getting him a money clip. He will have all his money in one place and will think of you whenever he reaches out to his pocket to pay for something.
---
7

Streamzap PC Remote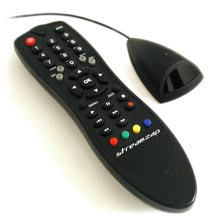 Price: $39.99 at thinkgeek.com
Ideal: For just any man
Okay, is there a more perfect present? He loves you a lot, I know, but he'll love you even more after you give him this. This remote control will operate his computer and, if your man is anything like mine, the TV and the stereo are already hooked up to it. So he won't have to get up to play some music, a DVD or anything similar to that. The only thing he will have to do is click on the remote control and we all know a man never gets tired of his remote.
---
8

Music T Shirt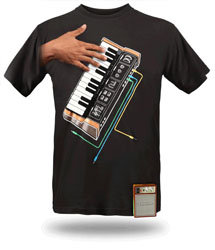 Price: $29.99 at thinkgeek.com
Ideal: For musicians
This synthesizer actually works! And I'm sure your musician will love this original gift and feel deeply touched you got him a gift that has something to do with his hobby/profession. It's a great gift for him under $100 if he loves music.
---
9

Hugo Boss Leather Belt

Price: $84.48 at asos.com
Ideal: For your gentleman
He probably has a black belt so this choice pretty much depends on his character and preferences. If he loves to shop for accessories, he'll certainly love a designer belt. If he doesn't like to shop and his old black belt is… well… really old, he'll appreciate a new one. But if he doesn't like shopping and his old belt is in great shape, he'll probably find it as useful as aUthird eye.
---
10

Joke Underwear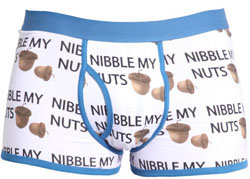 Price: $8.62 at asos.com
Ideal: For Peter Pans
If he appreciates a good joke here and there, you'll definitely have to think outside the box when buying gifts for him. How about these "Nibble my nuts" nut printed boxer shorts? You can also try the good old "I'm with stupid" boxers, just make sure the arrow is pointing up. Hey, you can even get him a tiny G sting! He will never use it, but it would be priceless to see the look on his face when he unwraps the present! LOL.
What will you buy for your man this Christmas? When it comes to presents for him, do you often find yourself confused and out of ideas? I sometimes have the present all figured out months in advance and then, just a week before the event, he shows up all happy announcing that he has just bought something really nice for himself. It happens almost every time! So, remember to keep these great gifts for him under $100 in mind!
---
Popular
Related
Recent