Christmas is only days away, and your holiday shopping budget is running low. What gift can you buy for your boyfriend that won't break the bank, or make you look cheap? Here are some ideas… my top inexpensive Christmas gifts for boyfriend, all of them less than $20! If you have time, check out the 14 Best Inexpensive Gift Ideas for Men, and include some of those, too!
---
1

Starbucks Gift Card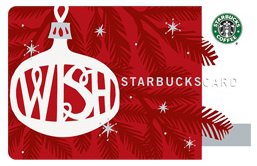 Price: $20.00 at starbucks.com
If your guy is addicted to his morning Starbucks, then support his caffeine addiction with a nice travel mug and a gift card for Starbucks. Gift cards can be in any dollar amount you choose, and you can include a special message and design, too! The gift card can be mailed to you, to wrap and give yourself, or it can be shipped directly to him at home or at work.
---
2

"Maybe This Christmas Tree" CD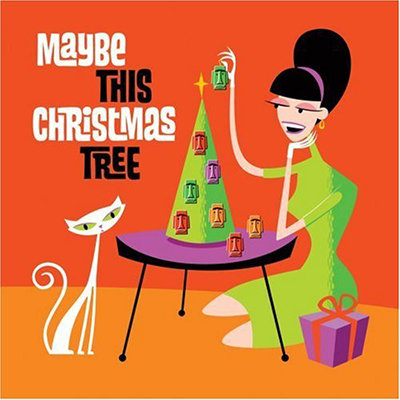 Price: $8.99 at amazon.com
If your man is into music, then give him a gift of holiday cheer! This CD is fantastic, with holiday hits by various popular artists, like Death Cab for Cutie, Ivy, Copeland, and the Raveonettes. Not sure if he'll like it? You can listen to samples of each track at amazon.com. Also check out the first two "Maybe This Christmas" CDs… both are wonderful!
3

Marc Jacobs USB Hub Cassette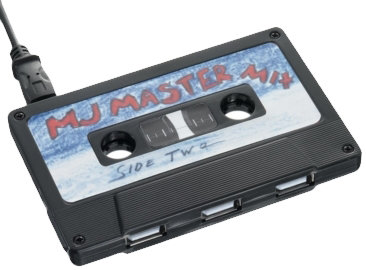 Price: $15.00 at marcjacobs.com
If you use a computer (who nowadays doesn't?) then you know the tangled mess that USB cables can become, and the hassle it is t plug things in. But a USB hub is ugly, boring, usually silver. Not this one! It's ultra-cool in a very 1980's retro way. It looks like a cassette tape, with three USB ports. It's available is four radical, totally awesome designs.
---
4

AE Convertible Gloves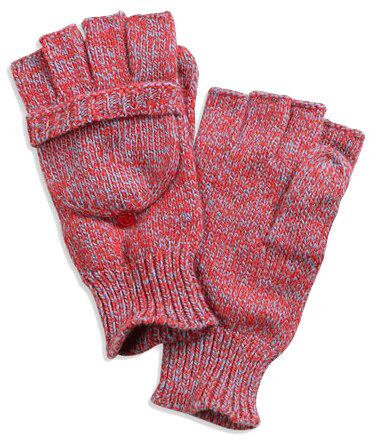 Price: $19.50 at ae.com
He's going to have to shovel snow, scrape ice from the windshield, and win snowball fights. Keep your guy's hands toasty warm with these wool/nylon blend convertible gloves. Convertible? Yes! The mitten top snaps back to reveal convenient fingertip-less gloves. They're available in oatmeal and heather (cream and grey) or red and heather (red and grey). They're also cozy warm and feature a grey American Eagle logo.
---
5

Pottery Barn Snowglobe Cocktail Shaker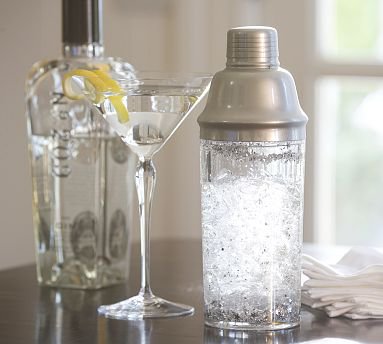 Price: $16.00 at potterybarn.com
Like James Bond, does he like his cocktail shaken, not stirred? Then this might just be the gift for him! Double-walled shaker with confetti and glitter make shaking a drink festive and fun! It's made of dish-washer safe plastic and stainless steel, and would be great for giving at Christmas, and using at New Years' Eve!
---
6

Hallmark "Olive You" Keepsake Ornament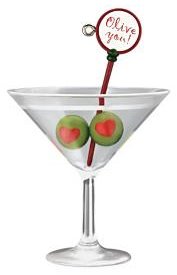 Price: $12.50 at hallmark.com
It's more than just a decoration for the Christmas tree — it's also a memory, a keepsake, a reminder. Go for cute and corny with the "Olive You" ornament, or choose from one of nine other couples-oriented ornaments, like "Snow Couple," "Mistletoe Mickey Mouse," or "Merry Smoochmas." There are so many to select from, and all of them include the year 2009 in the design, or are stamped with the year on the bottom or back.
---
7

Old Navy Men's Printed Boxers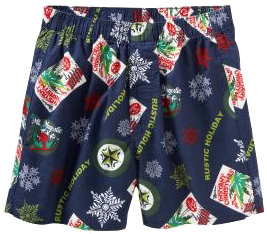 Price: $8.50 at oldnavy.gap.com
No-one will see them but him, and probably you, but you'll both know he's wearing them. Fun, funky prints with retro flair made of comfortable 100% cotton. They have a faux fly and an elastic waist. You can buy one pair for $8.50, or three for $15.00. This is a fun gift to give for sleepwear, or for him to wear every day!
---
8

Dübrek Stylophone™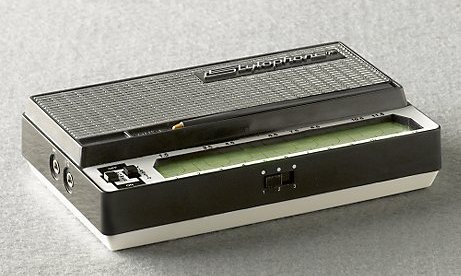 Price: $19.99 at restorationhardware.com
If your guy is into making music, then this is the perfect gift for him! The Stylophone was invented in 1967 and made famous by David Bowie's "Space Oddity." Now it's been updated with two cool new sounds, volume control, a headphone or amp output, and an input for his iPod, so he can jam along with his favorite tunes. It requires two AA batteries, so be sure to pick up some of those, too.
---
9

Philosophy the Common Man Shave Cream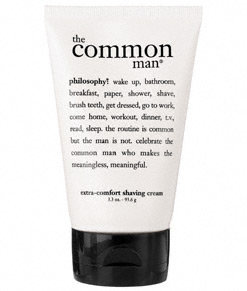 Price: $12.00 at philosophy.com
Men hate shaving almost as much as we do, though they'll never admit to it. Make the shaving experience a little nicer for your man with this super-slick shave cream. It provides comfort, prevents razor burn, and doesn't smell too girly. It even contains agents that help numb the skin a little, and to soothe it after the shave. Ideal for a man who secretly (or not to secretly) pampers his skin.
---
10

"the Hangover" DVD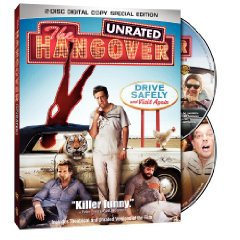 Price: $19.99 at amazon.com
Starring Bradley Cooper and Ed Helms, this comedy was a smash hit in theaters, especially with guys! It's the story of a bachelor party gone hilariously wrong — their drinks are laced with date-rape drugs, and when they all wake up the next morning, none of them can remember a thing about the night before, and the groom-to-be is missing. It's so raunchy, but so funny, your man is almost certain to love it, and to guffaw through the entire thing.
---
11

Bedford Photo Frame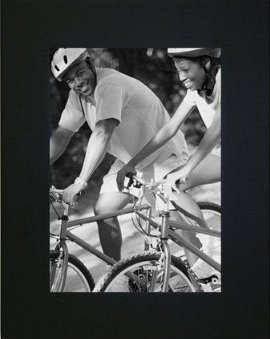 Price: $12.99 – 14.99 at target.com
Buy him a nice photo frame, then fill it with a great photo of the two of you, or with a hot (but tasteful) boudoir shot of you! You can print a copy yourself at home, or spend about twenty cents to have one printed at just about any discount store (like Target or Wal-Mart) or a local drugstore. On the back of the photo, use an acid-free pen or marker to write a short love message, and be sure to include "Christmas 2009."
With gifts like these, all of them so inexpensive, there's no reason your boyfriend has to feel neglected or let down. He's been nice this year, right? Are there other special but inexpensive Christmas gifts for your boyfriend you've found? Do you think he'll love it? Please let me know!
Photo Credit: flickr.com
More
---
Comments
Popular
Recent