Our fathers are the only men we can really depend on, at least until we snag Prince Charming. Why not let Dad know this Father's day just how much he means to you? Here's my list of 8 great Father's Day gifts, all of them sure to bring a smile to his face…
1

MLB Glassware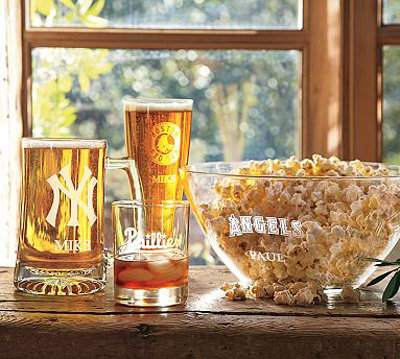 Price: $19.00 - $39.00 at potterybarn.com
Does Dad spend his summer days listening to the game while he does yard-work or grills out, or just lays in the hammock in the shade? Then this might just be the perfect Father's Day gift for him! Choose his favorite MLB team, then choose the glassware you think he'd use most — a Detroit Tigers Pilsner glass or maybe a Phillies Serving Bowl?
2

Sanctuary Charging Station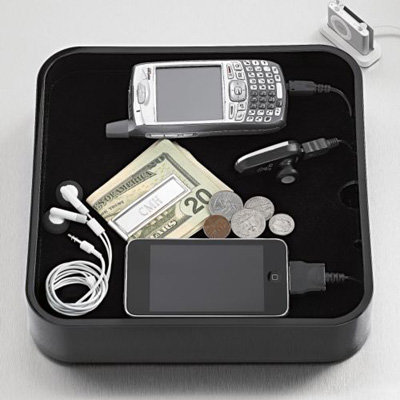 Price: $129.95 at gifts.redenvelope.com
Is Dad's counter top or dresser a mess of tangled electronics cords, forever charging his iPod, BlackBerry, and other electronic devices? Then buy him one of these charging stations, with connections for 12 common devices, and a space to stash his keys and pocket change? Choose from black or white and put an end to that tangled mess of cords and chargers…
Trendinig Stories
More Stories ...
3

Magwear Magnetic Wristband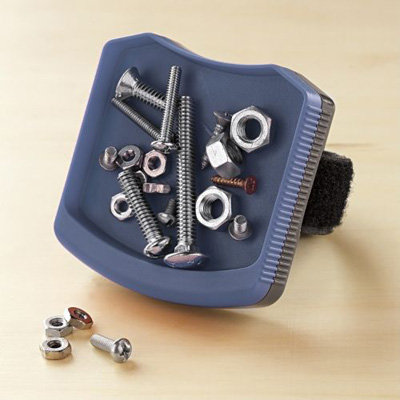 Price: $19.95 at gifts.redenvelope.com
I tend to keep screws and nails in my mouth or in my pocket when I'm working, but I know that's a bad idea, after swallowing one. Ouch! This seems like a much better idea for Dad — a wristband with a powerful magnet to hold nuts, bolts, screws, and nails. Choose from blue or red… both feature an adjustable band and a 3" storage space.
---
4

Sliders Mini-Burger Set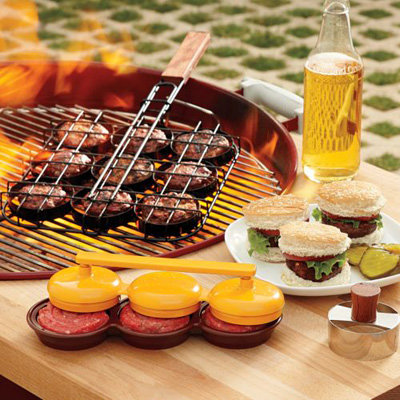 Price: $29.95 at gifts.redenvelope.com
Dads love grilling, and they love burgers… why not get him a gift that lets him indulge in one of his favorite pastimes, and one of his favorite foods? This clever set will help him make 9 tasty tiny cheeseburgers at once, perfect for impressing his family at the next backyard BBQ.
---
5

Solar Gadget Charger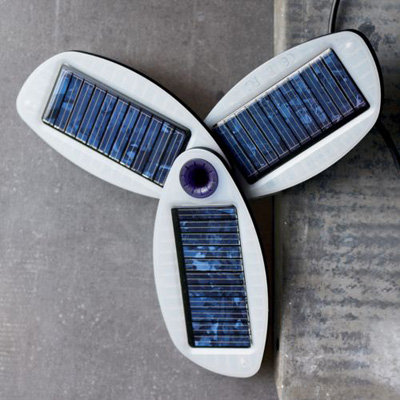 Price: $99.95 at gifts.redenvelope.com
Is your Dad a gadget-geek with an eco-friendly streak? Then this is absolutely the perfect Father's Day gift for him! This portable solar power cell can recharge so many devices, with a standard USB plug and plug tips for popular small electronics, like digital cameras, cell phones, iPods, and more!
---
6

Tabletop Foosball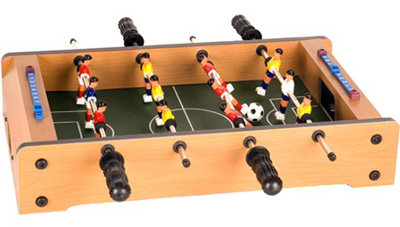 Price: $29.99 at perpetualkid.com
No more room in the rec room or basement? Try this 20" tabletop foosball set then! Is there any game that will bring out Dad's competitive side? Probably not… so set this up on the kitchen table and take turns letting him win…
---
7

Apple IPad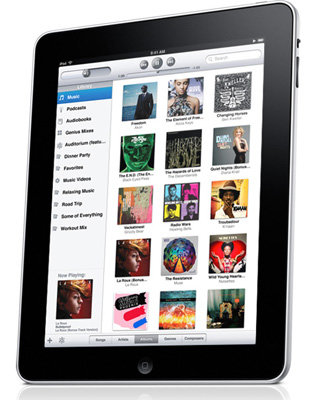 Price: $499.00 at apple.com
Dads go nuts for the latest high-tech gadgets from Apple… a few years ago, it was the iPod, then the iPhone, then the MacBook Air… this year, the Father's Day offering from Apple is the iPad, which can do everything, really. Everything! Surf the web, watch movies, listen to music, you name it. The only thing it won't do it wash the car!
---
8

16-Ton Monty Python Megaset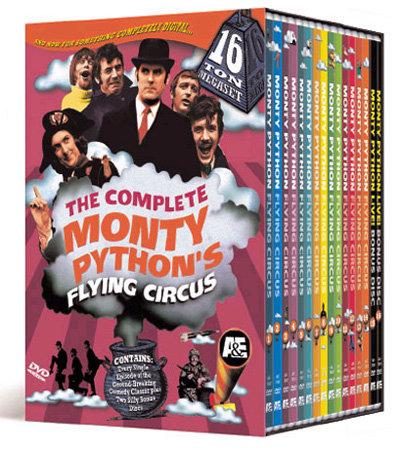 Price: $99.95 at signals.com
What father, or should I say, what man, doesn't love Monty Python? I've never met one who didn't. It must be coded into their DNA… and this is the complete Monty Python collection, perfect for amusing Dad for hours and hours with ribald silliness and clever quips. There's no better Father's Day gift, unless you can get him a position with the Ministry of Silly Walks…
---
9

Brain Bookends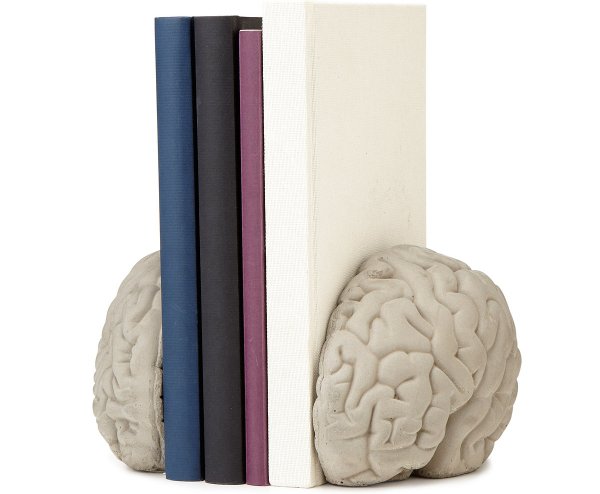 Price: $68 at uncommongoods.com
Is your father the biggest bookworm you know? Then he'll love any gift that he can place on his bookshelf. Purchasing a set of bookends is a great idea, especially if you find a design that fits his personality. Buying his brain bookends will feed his ego about being smart (or will get him fangirling about his Walking Dead obsession).
---
10

Engraved Baseball Bat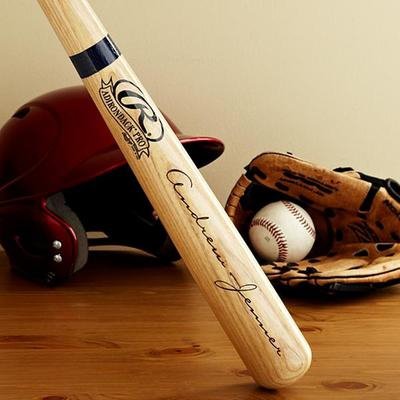 Price: $40 at gifts.com
If your dad played baseball as a child, it's time to help him relive those memories. Buy him an engraved baseball bat that says his name or your name. That way, he'll have something to hang in his room that'll remind him of his love of the game.
---
11

Beer Cap Map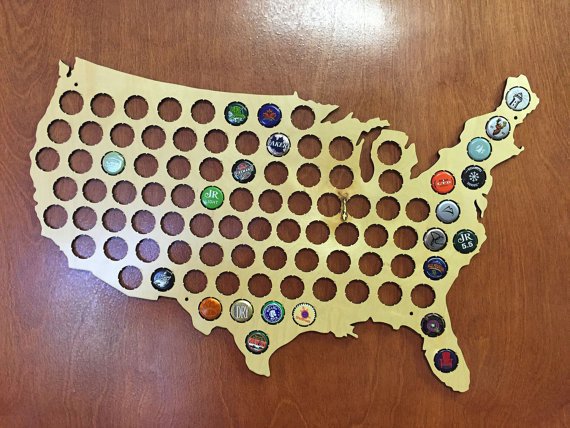 Price: $35 at etsy.com
If your father is a beer drinker, this is a fun gift he can use for months. It's a replica of the United States that allows him to place all different beer caps inside of it. The more he collects, the more gorgeous the design will look.
---
12

Beer Making Kit
Price: $45 at williams-sonoma.com
Here's another gift for fathers who like to sit back with a drink. Instead of allowing him to go to the bar on Father's Day, invite him to brew his own beer with you. Even if it ends up tasting disgusting, it'll be a fun activity for the two of you to try.
---
13

Monogrammed Stainless Steel Bar Tools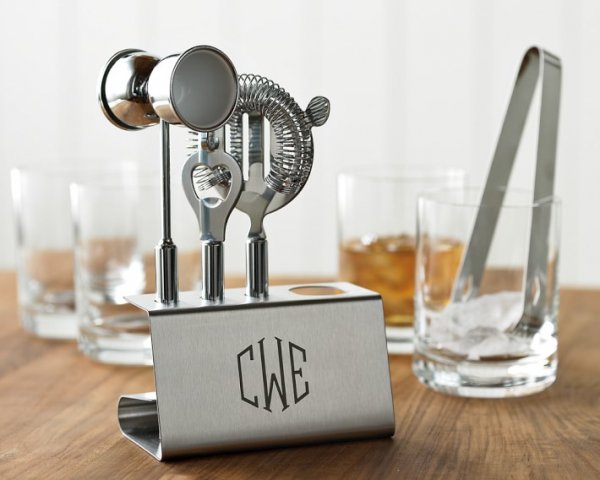 Price: $35 at williams-sonoma.com
You might as well give your father something he'll use. This set of bar tools will help him through any night of eating and drinking. Plus, they're monogrammed, so it shows him that you didn't just buy the first thing you could find. You actually put some thought into it.
---
14

Baseball Game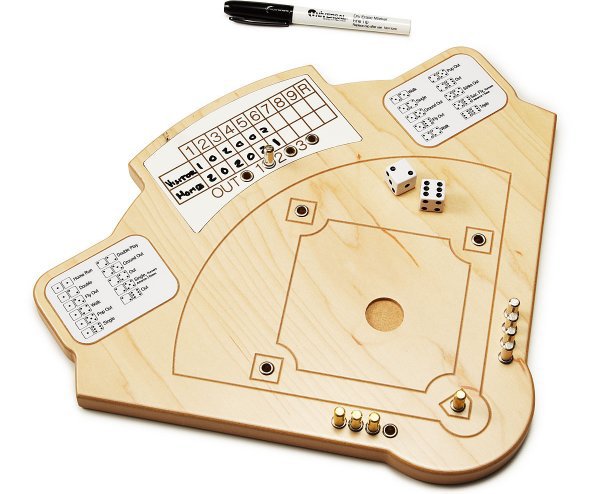 Price: $50 at uncommongoods.com
Don't you miss your younger days, when you'd sit down with your parents and play a board game? Well, you can relive those moments. However, instead of playing an easy game like Candy Land, you can buy a fun dice game like this to challenge yourselves.
---
15

Branding Iron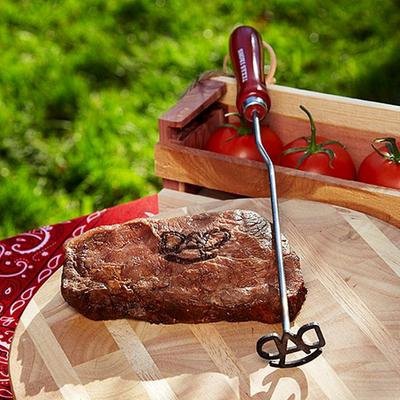 Price: $40 at gifts.com
If your dad loves to throw BBQs, then you can buy him a branding iron. That way, no one will have to ask who cooked such delicious meat. The answer will already be on the food.
With so many great Father's Day gifts in all price ranges, for all types of dads, there's sure to be something on my list that's perfect for your Dad! Which of these do you think he'll like best, or have you found another Father's Day gift he'll like more? Please share!
This article was written in collaboration with Holly Riordan.
---
Comments
Popular
Related
Recent