I know that guys can be hard to buy for, but when it comes to my guy, I am lucky. He's big on technology and games, so picking something out for him can be simple. Before you pick something out for your guy, it is important to know him and know what he likes. I do not know your guy personally, but I am going to give you some recommendations of what many guys are wanting. Below, I am going to give you 8 things that may be on your guys wish list …
---
8

An Xbox 360 Elite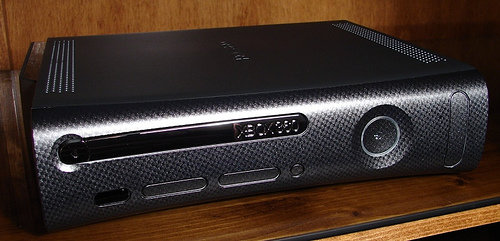 Photo Credit: Doublebagger
Believe it or not, the Xbox 360 Elite is a pretty big thing … in the guy world. Many guys who play video games have added the Elite on the list. Just look at it, read the specs and tell me it's not something your gamer guy will love! If your guy already has an Elite or isn't into games, then continue to the next gifts he may like.
---
7

A New Computer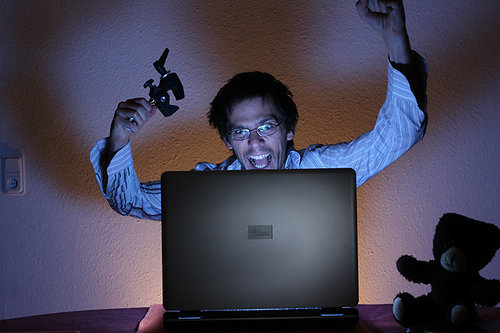 Photo Credit: A.J. French
Last year, I got my husband a new computer. Wait, it couldn't be just any computer – it had to be one that played all the latest video games. It had to have the best video card, processor and a big hard drive. So, we decided to custom build it. A new computer might just be on your guys list.
---
6

Cologne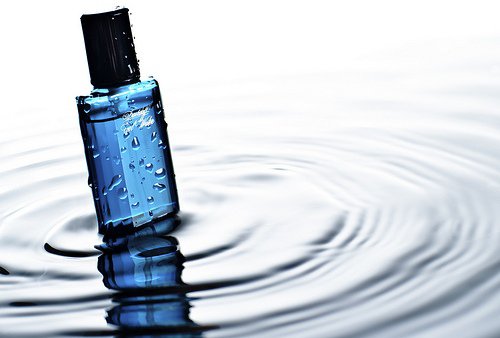 Photo Credit: Chris Nuzzaco
Oh yes, every now and then, a guy loves to smell good. You know, because it attracts you to him even more. So, on his list, he might be asking for some more cologne.
---
5

DVD Collection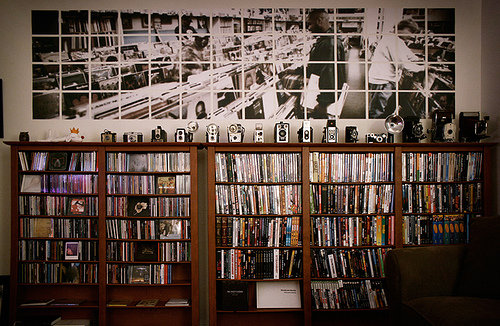 Photo Credit: dearsomeone
Does your guy enjoy a certain episode? Maybe South Park? House? Survivors? Whatever he likes, surely, you can get him a DVD collection. This would be a great gift. At least, I think it would be.
---
4

Tickets to a Concert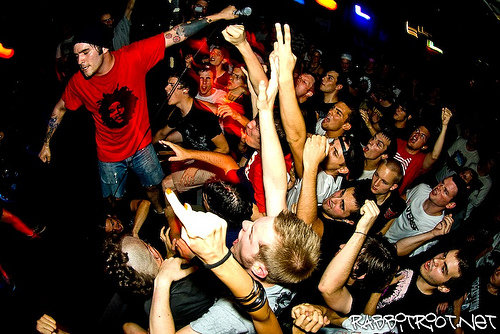 Photo Credit: Rolf F.
Ah yes, there is always that nice ticket to his favorite concert. What is his favorite band? See if you can get tickets to their next concert that is close to you, then surprise him with them. Oh, don't forget a ticket for you to go along with him!
---
3

A Nice Trip Somewhere
Photo Credit: © justinbess ©
When all else fails, you could always show a nice resort that you have booked for the two of you. Many guys love to go on adventures, so this would be a great gift. Perhaps you could bring the topic up and choose a place to go together.
---
2

A New Pet

I do not know about your guy, but my guy is just like me – he loves pets. If your guy has been wanting a certain pet, then you may want to pick one out from him. If he wants a dog or a cat, go to the local shelter and adopt one. I recently got my husband a savannah monitor as a gift.
---
1

A Night with You

Sure, I may sound corny or whatever, but surely, a night with you is on his list. You could line up some really exciting things that surely your guy will love. Perhaps he has some fantasies that you could make come true?

There you have 8 things that may be on your guys wish list. Girls, every guy is different, but I'm sure all of them will like number 1. So tell us, what do you think your guy would want this year?

Top Photo Credit: karynsig
More
Comments
Popular
Recent