I've found many great deals when trying to find something nice for a friend's birthday or other special occasions. Cheap gifts can be dressed up with a little extra time and effort. It's amazing at how much can be done by using these 7 ways to make cheap gifts look chic. Try out at least a couple of the techniques mentioned in my list and see what you think. You might be pleasantly surprised at the outcome!
---
7

Add Some Jewels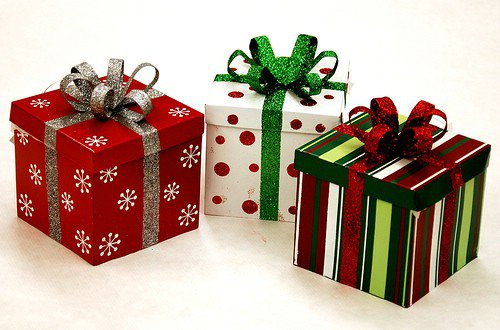 Photo Credit: jonmatthew photography
Bedazzling items don't always make them look chic, but a few rhinestones or crystals can create a more elegant look for most things. Old buttons can be taken off of a cheap sweater and replaced with some shiny crystals. Jewels can be glued on to a plain candle holder for some additional flair. As inexpensive as rhinestones are, they can really spice up a number of different gifts with very little effort.
6

A New Layer of Paint Can Be Applied

Photo Credit: www.channel4.com

Cheap furniture is often made to look like an amazing piece of furniture with a special paint job or additional coating. Sometimes this process can be extremely time-consuming, but the final outcome is well worth it. Vintage items are sought after a great deal and usually cost quite a good chunk of money. Applying a fresh coat of paint in a popular vintage color can create an item that looks like you spent a fortune on it, as well as tons of time to hunt down this chic vintage piece of furniture.
---
5

Place Gift Items in a Basket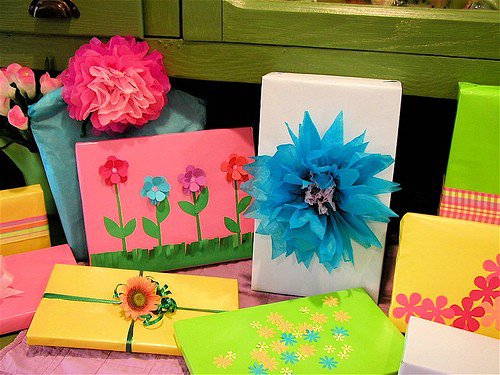 Photo Credit: Bella Dia
You'd be surprised at how much sophistication can be added with a little basket. Combining a variety of items in a basket allows you to create a gift that has lots of character. For instance, arranging a variety of soaps, shampoo, conditioners, and other bath items among a couple of wash clothes, bath scrubbies, or hand towels in a large basket makes for a very chic gift that doesn't cost tons of money.
---
4

Personalize Items

If you are handy with a needle and thread, adding your friend's initials to a hankie or towel can be a great way to dress up an inexpensive gift. Personalizing stationary is rather easy to do as well. Each of these gifts can be purchased for very little money and all you have to put in is a bit of time and talent. Stationary can be personalized by applying a name or initials with rubber stamps or a handmade stencil and some paint.
---
3

Use Fabric Instead of Paper to Wrap the Gift
Photo Credit: psmphotography
There are plenty of elegant styles of paper for wrapping gifts in. However, another option that sometimes adds more character to a gift item is using fabric instead of wrapping paper. Items can be laid neatly on a piece of fabric with the corners then drawn up to the center and tied with fancy ribbon. Individual items can be wrapped in brightly colored pieces of fabric and then compiled into a single basket or other container.
---
2

Add Some Ribbon

Even the plainest paper you can find can be dressed up with brightly colored ribbon. There are large rolls of fancy ribbon available in sewing stores that can be made into gorgeous bows for all sizes of gifts. The ribbon could be used for the gift itself too. Single colored candles can be wrapped with a wide section of glittery ribbon which is then secured with a brass upholstery tack. Thicker types of ribbon are usually made out of a material that can be easily glued to items as well, for decorating purposes.
---
1

Concentrate on Presentation
Photo Credit: bakingarts
Sometimes the key to making a cheap gift look more chic is all in the way it is presented. Focusing on the way your present is wrapped or how multiple items are arranged in a container can make even the simplest gifts appear to be high priced ones. Present your gift items with confidence!
These 7 ways to make cheap gifts look chic can be adjusted to fit almost any type of gift. There are plenty of ways to embellish items without spending lots of money. I hope you are able to use these or are inspired to come up with some of your own ideas. It's fun to find new ways to make gifts look great without going broke. What ways have you used in the past to make inexpensive gifts look chic?
Top Photo Credit: Toni....
---
Comments
Popular
Related
Recent