Planning a wedding is stressful enough without having to worry about choosing and assembling unique wedding favors. The little packets of pastel Jordan almonds or customized matchbooks have already been done, so what can you do that's totally different and sure to make all of your guests smile? Here's my list of 8 unique, adorable wedding favors, in all price ranges, and for all wedding styles and themes!
---
1

Custom Fortune Cookies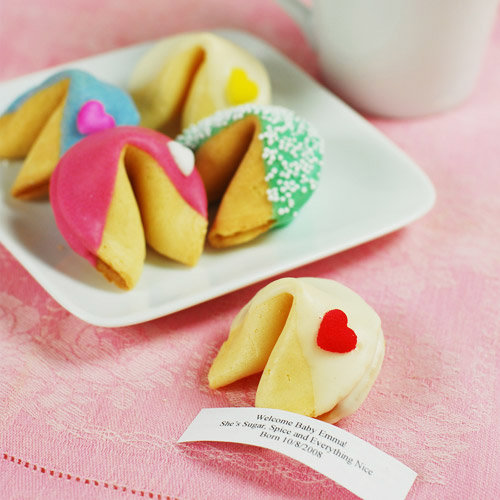 Price: $1.90 each at beau-coup.com
If you're planning a light-hearted, casual wedding, these custom-made fortune cookies would make perfect favors! Choose from 13 different frosting colors, 10 sprinkle choices, and 8 different colored hearts to match your wedding colors… and you can even put your own special message inside each cookie…
2

Whole Leaf Tea Sachets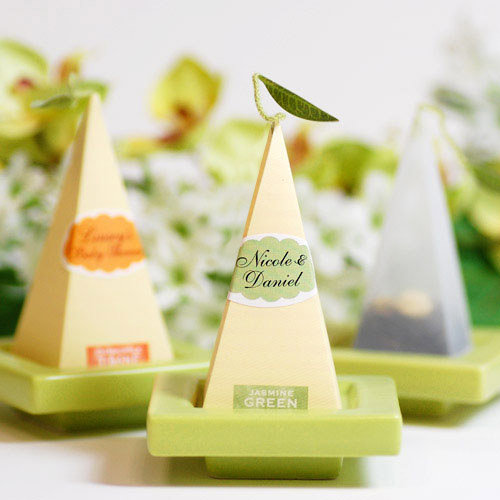 Price: $22.00 for 20 at beau-coup.com
Who doesn't love tea? These gorgeous, elegant tea sachets would be a great favor for a more sophisticated, traditional wedding. Choose from seven different flavors (like Earl Grey or Jasmine) and add the personalized labels with your names and wedding date.
---
3

Mini Bubble Gum Machines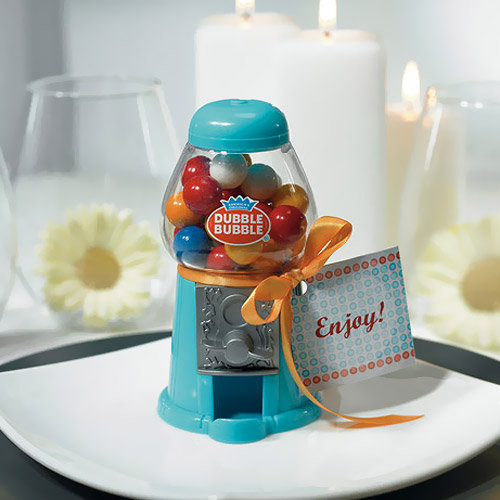 Price: $2.95 for 24 or more at beau-coup.com
These tiny working gumball machines come in two colors — blue or black — and add a whimsical touch to your wedding reception. These would be perfect favors for a wedding that's casual and fun, rather than serious and somber…
---
4

Mini Wedding Brownie Pops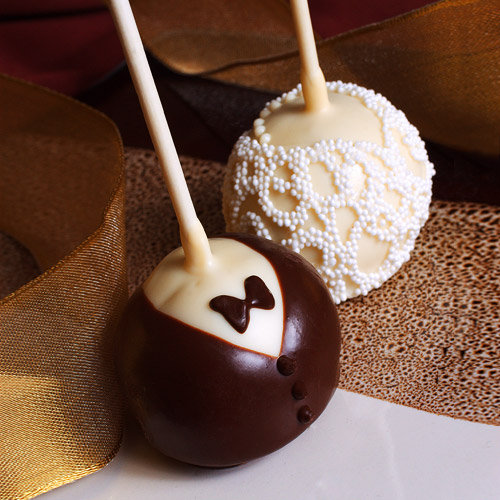 Price: $7.10 for the pair for 72 or more at beau-coup.com
Yum, brownie pops! These gorgeous pops feature a delicately decorated chocolate shell with a moist, delicious brownie inside! Choose from five styles (including Bride and Groom) and be prepared to hear the oohs and ahhs from all of your guests!
---
5

Fortune Cookie Key Rings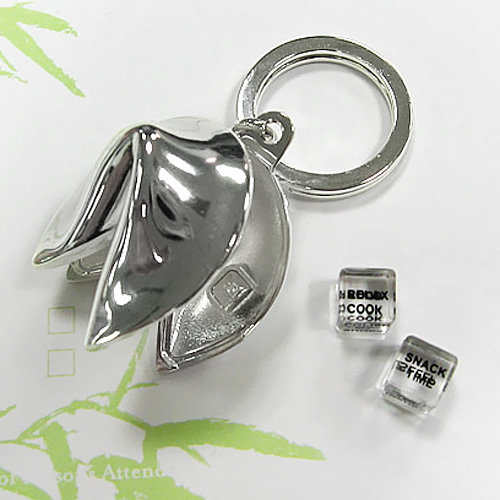 Price: $5.00 each for 72 or more at beau-coup.com
If you're having an outdoor wedding, or a destination wedding, you might not want an edible or fragile favor. Try these sweet little key rings instead! Each tiny fortune cookie opens on a hinge to reveal two 6-sided message dies, and you can even tuck your own message inside!
6

Glass Shell Tealight Holders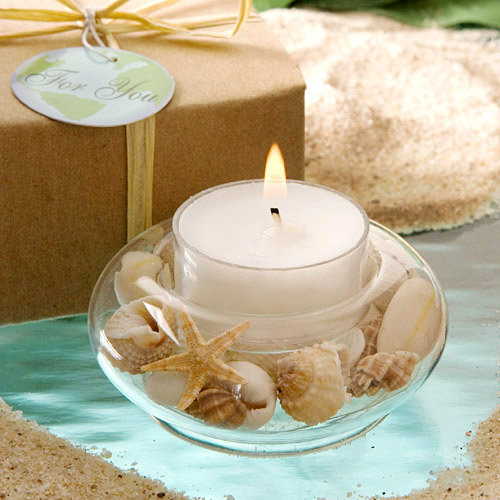 Price: $2.75 each for 96 or more at beau-coup.com
Are you planning a beach-themed wedding? Then these pretty tealight holders are the wedding favor for you! Each clear glass tea light holder is filled with genuine tiny seashells and starfish, and comes complete with a long-burning white tealight. Perfect!
---
7

Mini Hearts Wedding Favor Candy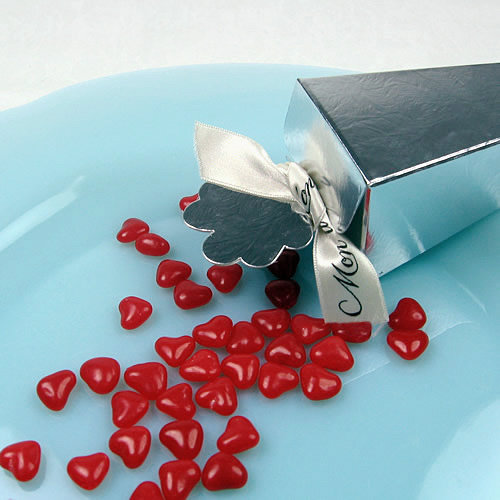 Price: $6.00 per 12 ounces bag at beau-coup.com
We've all been to wedding receptions where the favor was a tin net bag filled with some candy or other. But have you ever seen a pretty silver box filled with cute candy hearts? Choose from tiny red-hot hearts or pastel-colored sweet hearts, and your guests will be delighted!
---
8

Personalized Coffee Wedding Favors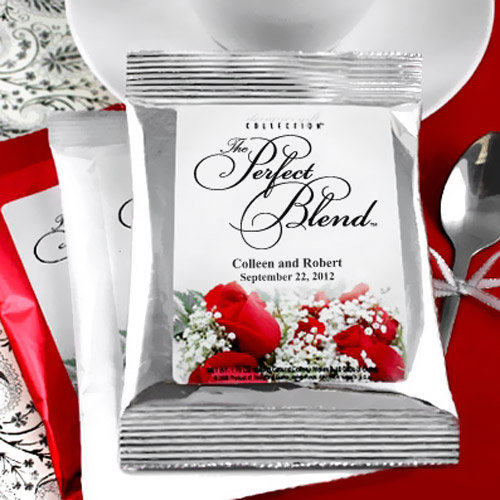 Price: $1.90 each for 60 or more at beau-coup.com
You and your husband-to-be are the perfect match, so why not celebrate your perfect blend with your guests? These little coffee packets come with customized labels proclaiming your love and affection… and they have a shelf life of 3-6 months…
So many unique wedding favors to choose from, however will you decide? Why not let your mother or your soon-to-be mother-in-law choose? I'll bet she'd love to give her input! Which of these do you like best? Please let me know…
---
Comments
Popular
Related
Recent