So you're getting married. Congratulations! But what if a traditional wedding doesn't appeal to you? Then athemed wedding might be just the thing. There are so many ideas - here are some suggestions to consider.
---
1

Medieval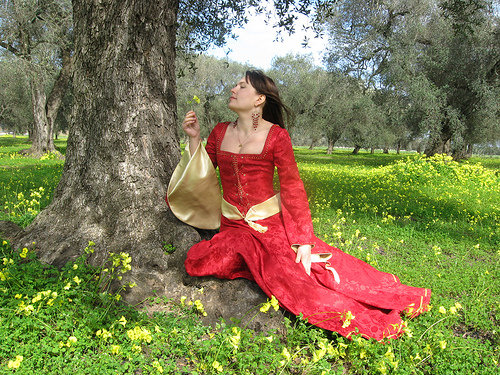 Medieval weddings are popular if you want something a little different, butnot too bizarre.
Photo Credit: katrinshine
2

Jazz or Wartime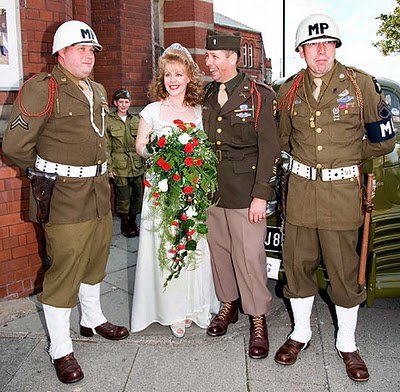 Are you fond of the 1920s? Have a jazz age wedding, gorgeous wedding dress et all. Prefer the 1940s? Try a wartime theme. Your guests can join in the fun and dress up as well.
---
3

Goth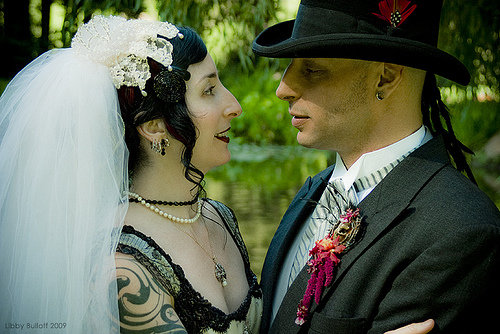 Do you prefer wearing black to white? Then you could opt for a gothic wedding, with photos in an atmospheric cemetary or spooky old house. Sure, some of your guests might think it's a strange wedding but it could be fun!
Photo Credit: exoskeletoncabaret
---
4

Nudist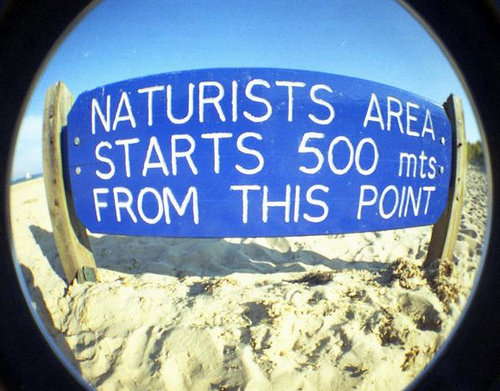 If you want to do away with the worry of what kind of wedding gown to wear, you could always imitate a mass naked wedding that took place in Jamaica (well, it wouldn't be the UK, would it).
Photo Credit: Gregory Davenport
---
5

Underwater!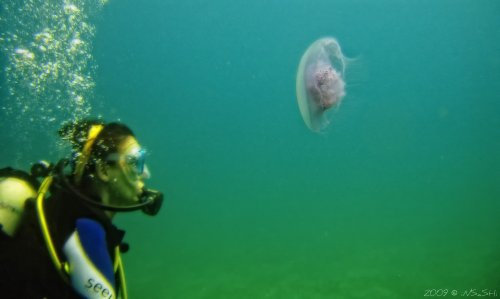 Don't mind getting your feet wet? Have your wedding underwater, officiated by a scuba-diving vicar. Not being quite au fait with these things, I'm not quite sure how the vows are made … sign language?
Photo Credit: Sash´s Kitchen-Studio Photography
---
6

Movie-Based

Do you share a favorite movieor genre? Use that as the basis for your theme. There have been quite a few Star Wars weddings …
---
7

Color Wedding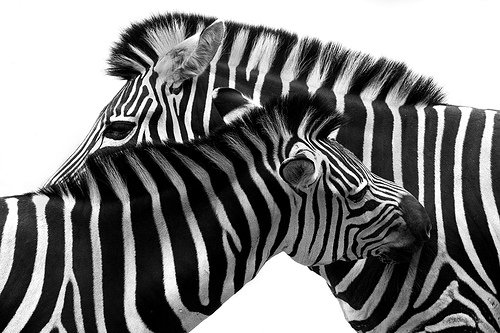 Black and white is an easy option for wedding colors, or you could choose a brighter color. For the sake of your guests, however, it would be considerate not to pick something too garish, like orange (not a color that suits many people …), or ask everyone to wear one item or accessory in that color. The theme could be carried through to the catering and decorations.
Photo Credit: tomhide
---
8

Green

Are you a nature lover? Plan a green wedding. Use recycled products, send wedding invitations by email wherever possible, use organic caterers. Reduce the need for guests to travel wherever possible, e.g. have the wedding and reception at the same venue. Arrive on horseback. Buy your dress second-hand, and ask guests to consider wearing a outfit they already own, buying vintage or second-hand.

Photo Credit: ♥siebe ©

It's your day, so you deserve the wedding you want, but do avoid annoying your guests by being too fanatical about the theme! Everyone should enjoy themselves. Have you been to a themed wedding? What would you like for your big day?

Top Photo Credit: dunikowski
---
Comments
Popular
Related
Recent