I love this time of year, when the new batch of wedding invitations starts to arrive. I always enjoy seeing which brides chose which invitations, and they're always so pretty! If you're shopping around for invitations for your own wedding, here are some of the ones I've seen recently… they're all so gorgeous!
---
1

Ocean View Wedding Invitations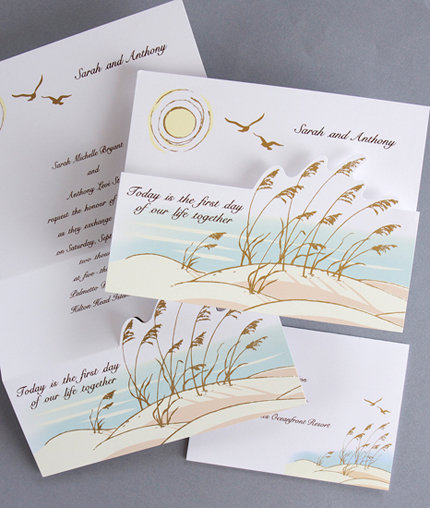 Price: $28.50 for 25 at theamericanwedding.com
Are you planning a beach-themed wedding, or even a destination wedding somewhere warm and sandy? This might be the invitation for your wedding, then! It features pretty sea oats, sea birds, and a warm sun, plus your names and a short poem at the top and bottom. Not sure if you'll like them? Order a free sample!
2

Anise Flowers Wedding Invitation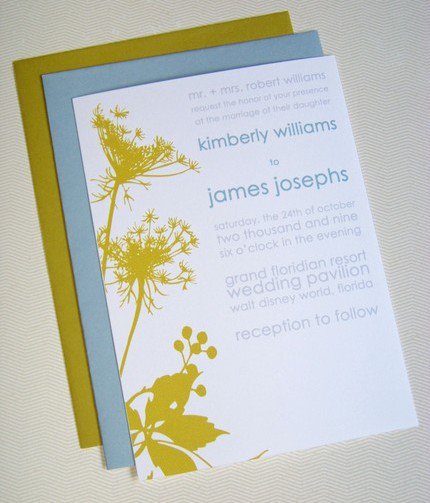 Price: $2.25 each at etsy.com
Are you more wildflower and hot-house rose? These pretty invitations, featuring the silhouette of anise flowers, would be ideal for announcing your wedding plans. Choose from dozens of color combinations, matched to your own wedding colors.
---
3

Mr. and Mrs. Birdy Wedding Invitation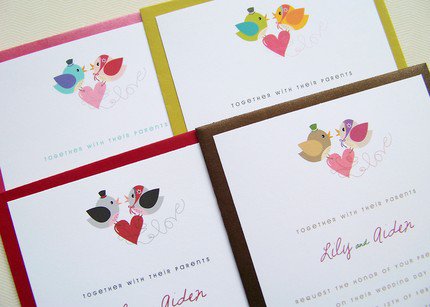 Price: $2.25 each at etsy.com
Oh so sweet! These adorable invitations feature a whimsical pair of doves, prepared to take their own vows. Choose from four color combinations, one of which is sure to match your wedding themeand colors.
---
4

Owl Luv U 4Ever Invitation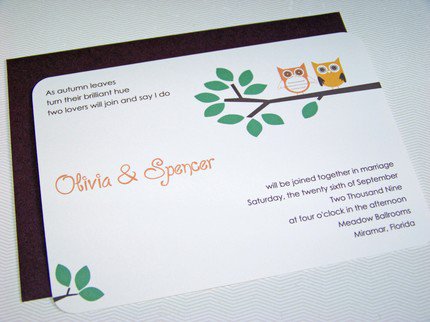 Price: $2.25 each at etsy.com
I have a thing for owls, so if I were ever to marry, I would probably choose these quirky wedding invitations featuring a pair of owls perched on a branch. I love the rounded edges of this invite, and the font is perfect!
---
5

Darwin Wedding Invitations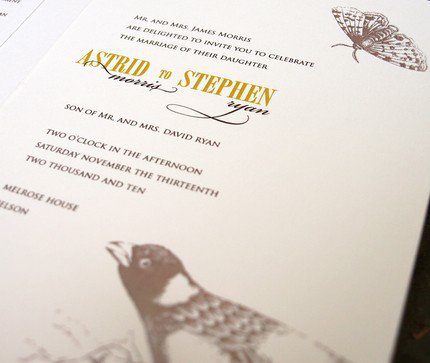 Price: $9.50 each set at etsy.com
These wedding invitations are gorgeous, and so unique! The design is very retro-inspired, with birds and butterflies and very classic typefaces and colors. The entire set co-ordinates so nicely, and these are so top-quality!
---
6

Aviary Wedding Invitations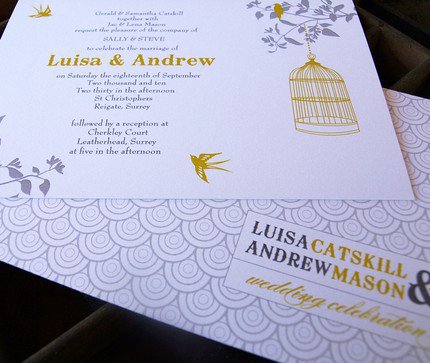 Price: $6.00 each at etsy.com
Here's another vintage-feel wedding invitation featuring birds… I love the contrast of this one, the birds and cage and names against the leaves and the rest of the text. Plus the pattern on the envelope is gorgeous! This would be perfect for you if you're planning to wear a vintage dress and probably have an umbrella as an accessory.
---
7

Stylish Sweetheart Invitations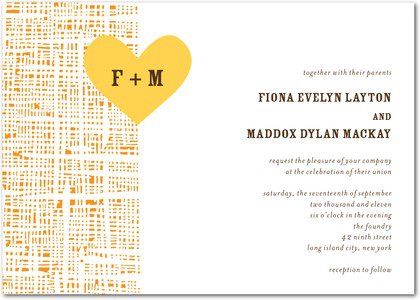 Price: $1.64 each at weddingpaperdivas.com
The design of this invitation reminds me of when he carved your initials in the bark of a tree, or maybe just wrote them in chalk on the sidewalk. Either way, this wedding invitation is so pretty, and very romantic in a simple, chic way. Order a free sample if you're not quite sure…
---
8

Poppy Surprise Wedding Invitations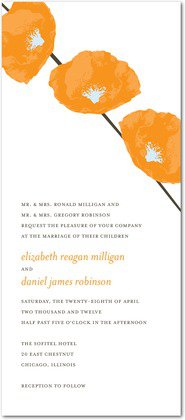 Price: $1.64 each at weddingpaperdivas.com
Poppies are the flower of choice right now, popping up in paintings, on dresses, and now, on these pretty wedding invitations! These invites feature a trio of bright poppies with a sort of deco feel to them. Again, if you're not sure these are quite right for your wedding, order the free sample.
There were so many other gorgeous wedding invitations out there, it was really hard just to choose these eight designs, and how will you ever choose between these? Which of these do you like best? Or is there another design you like better? Please let me know!
---
Comments
Popular
Related
Recent