Las Vegas sounds like the perfect setting for a fun wedding! Afterall, having the perfect wedding is every girl's dream and every guy dreams of having a wedding that goes just right. There are many celebrities that have enjoyed weddings in Las Vegas. To name a few, Pamela Anderson, Jodie Sweetin (Stephanie Tanner from Full House), Nicky Hilton, Angelina Jolie, Carmen Electra, Coolio and don't forget about Elvis Presley. My friend is having a wedding and she wanted some ideas and that is when I decided to write this blog on the top 10 Las Vegas wedding ideas…
---
9

You Could Get an Elvis Wedding Package!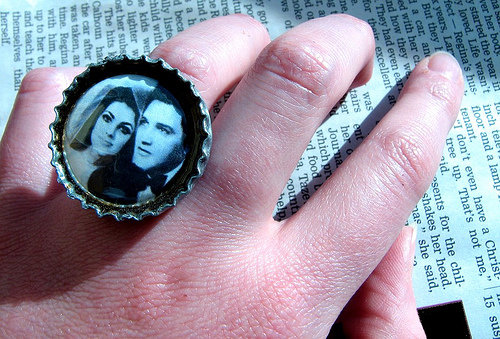 Those Elvis wedding packages in Las Vegas start as low as one hundred and ninety nine dollars. You can easily look up the Elvis Presley wedding package. A great place to start looking would be the Internet. This is especially great if the couple actually enjoys Elvis. Imagine how much fun the wedding dance would be!
Photo Credit: Orwellsvision
---
8

The Eiffel Tower at Paris Las Vegas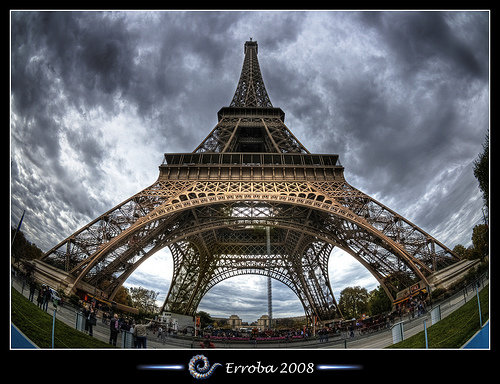 Every girl has a dream of falling in love in Paris, right? So why not get married there? No, you don't have to pack your bags and head to Europe although that would be amazing too. The Paris Chapel at Paris Las Vegas will make your dream come true right here in the United States. It will give you the chance to exchange your vows in a romantic Paris setting. You can find a package online that includes a ceremony on the Eiffel tower, overlooking the Las Vegas strip in the romantic air of Paris, Las Vegas.
Photo Credit: Erroba
---
7

Red Rock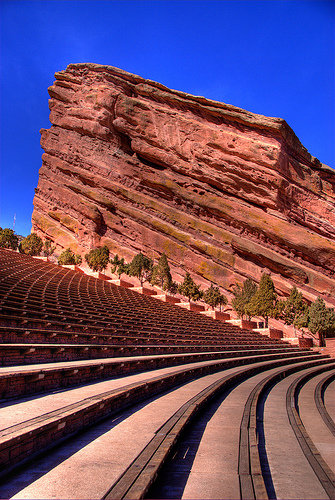 Twenty miles from Las Vegas, you will find a wonderful red splash of sandstone. If you and your soon-to-be spouse are into Mother Nature and have always wanted to get married outdoors, then this is a great place to exchange your vows. This rock has been there for more than five hundred million years. Include some umbrellas at the wedding and it's picture perfect!
Photo Credit: bridgepix
---
6

Mount Charleston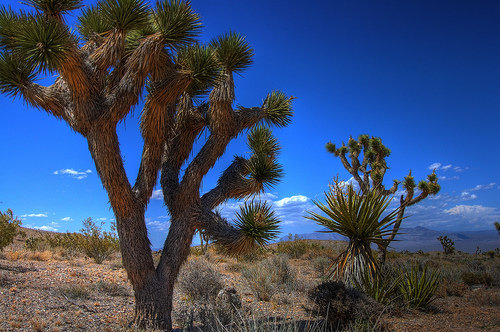 Do you enjoy pine trees and crisp mountain air? If you do, then Mount Charleston may be the perfect place to exchange your vows. This is the fifth highest mountain in Nevada at eleven thousand nine hundred and eighteen feet into the air. It's the perfect setting for a beautiful summer wedding with lovely colors.
Photo Credit: darrencornwell
---
5

Lake Mead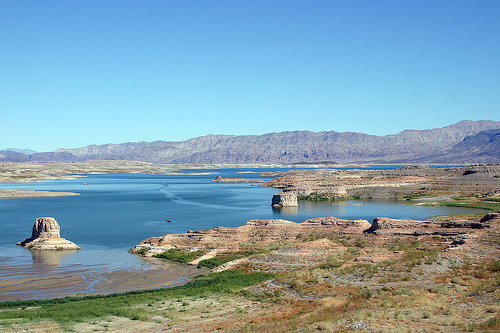 This one really is romantic to say the least. Imagine saying your vows to the one you hold dearest as the boat glides through the water with cliffs towering above you. If you do not like this, then you could always hold your ceremony on the beach of Lake Mead. Either way you go, this will definitely be a beautiful wedding worth waiting for and I can't imagine how gorgeous the wedding photoswill turn out to be!
Photo Credit: Robby Edwards
---
4

Spring Mountain Ranch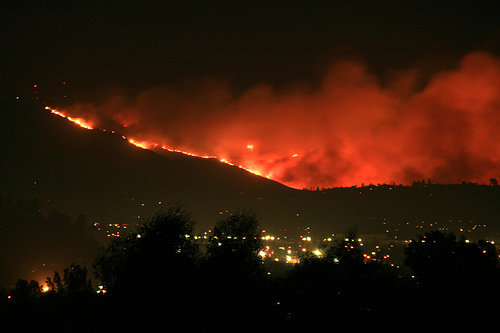 The Spring Mountain Ranch has a lot of history behind it. But my favorite part about it, is the spectacular views it offers! I love how the mountains surrounding the ranch and can be seen from a distance. It's magnificent! And it would go great with your gorgeous wedding gown. I definitely think this is the ideal place to tie the knot. What do you think?
Photo Credit: slworking2
3

Have a Helicopter Wedding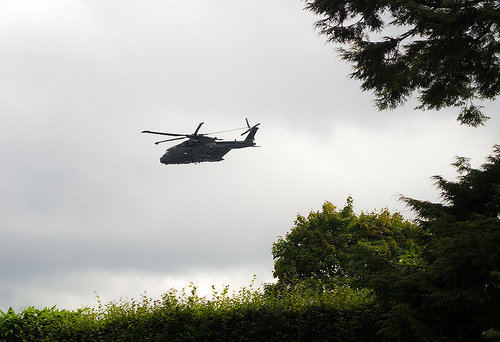 If there's any place to have a helicopter wedding, Las Vegas would be it. That would be a one of a kind, memorable wedding don't you think! What an awesome way to begin your journey together.There are helicopter packages available on the Internet. Say "I do" as you are high above the Las Vegas strip! So exciting and fun!
Photo Credit: Paulpod
---
2

Pirate Ship Weddings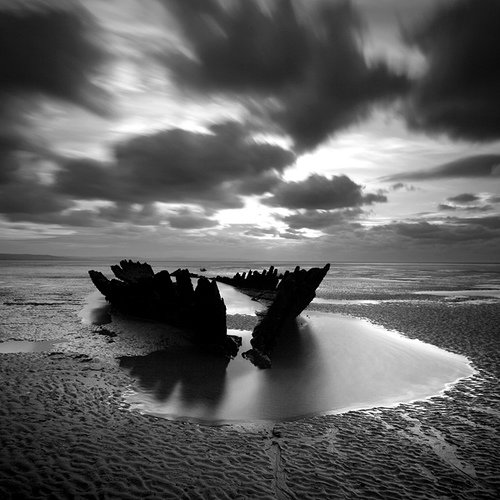 Arr Matey! Do you and your partner have a thing for pirate ships? If there's one place that can make your pirate ship wedding possible, Vegas would be it. Imagine how much fun it would be! Theme weddings are awesome and you can be rest assured that your guests will have a blast!
Photo Credit: g r e e n g a g e
---
1

Gondola Weddings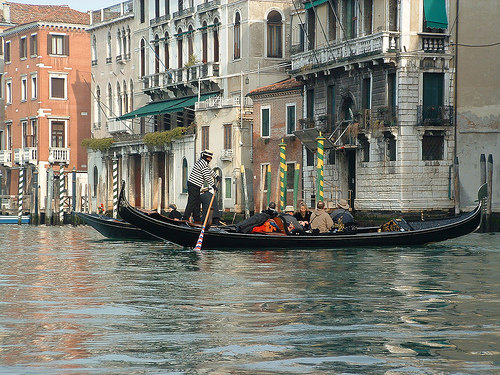 Have you ever dreamed of having a gondola wedding? Many have dreamed of this and in Las Vegas, it could come true. Yep, you don't have to go all the way to Venice to make this happen. Do you know why I placed it at number one? Because this is the type of wedding that my friend decided to have! I bet it is going to be gorgeous and sooo romantic!
Photo Credit: Kaplo Steve
A Las Vegas wedding is definitely something that you should consider. There are many other types of weddings that you could have while you are in Las Vegas, but I listed 10 of them that I thought looked pretty good. Do you think you are going to have a Las Vegas wedding? Which one will you choose?
Top Photo Credit: tvchicklet
---
Comments
Popular
Related
Recent