Owls have always been trendy in fashion, jewelry, and home goods since I can remember, but now we are starting to see a big trend in Owl ****theme weddings. And these aren't just subtle little hints hidden in your centerpieces, check out these 8 ideas on how you can join in on the** owl loving** for your wedding!
---
8

Owl Cake Anyone...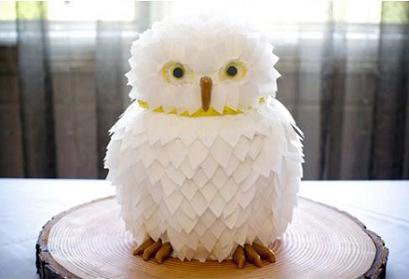 Photo: swsmag.net
Julie and Todd, who are in the top photo, love the outdoors so it only seemed natural to include owls, birds, wood, and birch into their wedding details. They wanted to have a groom's cakethat would make their guests smile and with this adorable chubby owl they really hit their mark! The feathers were made from rice paperthat was dipped in white chocolate, how sweet! Could you eat a cake this cute?
---
7

Owl Invite You...
Photo: LittleSparkCreations.etsy.com
Show off your theme with these fun invitations as you give your guests a little hint of the whimsical wedding they are about to attend. I love the design of the pocketfold that holds a matching information card for directions or hotel info and the rsvp card. Our invitation had a pocketfold as well, it really comes in handy when you have all that information to give your guests. Have you been to Etsy.com for your owl wedding invitations?
6

Owl Bridesmaids Clutch...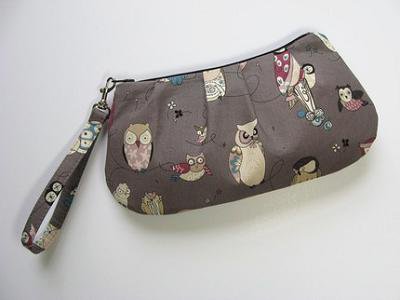 Photo: Sweetpeatotes.etsy.com
If you're really excited about having an owl theme wedding then go all out with these hooting owl clutches for your bridesmaids. I love that the owls are noticable but the colors of the bag are still classy and not over the top. Not only will your ladies have a wonderful gift, but now they also have a conversation piece to use when they go out on the town! I gave my girls a matching silver clutch with a pearl necklace hidden inside for them, they all loved it! What will you be giving your bridesmaids?
---
5

Sweet Owl Cake Topper...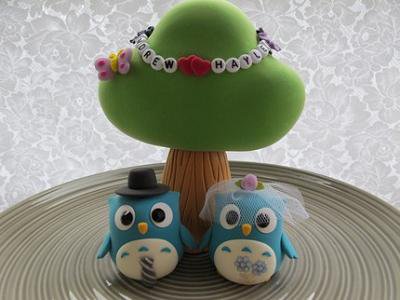 Photo: Kikuike.etsy.com
Now that you have a chubby owl groom's cake you'll need this charming bride and groom owl set to perch on top of your wedding cake. This set also includes the beautiful tree that you can customize with your names or initials. I just love how cool the groom owl looks with his top hat and little necktie, so handsome! What does your cake topper look like?
---
4

Woo Doesn't Love Jewelry...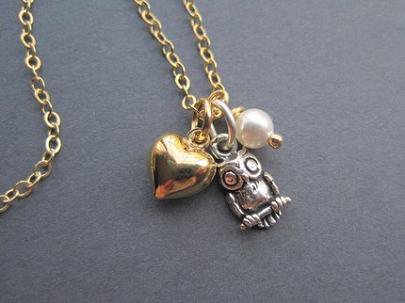 Photo: Jayval.etsy.com
Are you the groom looking for a wonderful gift for your bride? This chic owl charm necklace would be a great gift for your leading lady who loves owls and jewelry. This little guy reminds me of the wise old owl on Winnie the Pooh, maybe this charm will bring back childhood memories for your bride as you both start a new one together. My husband gave me and my maid of honor a nice day out at the spa, it was a very relaxing** gift**! What will you be giving your bride-2-be?
---
3

Give a Hoot about Your Guests...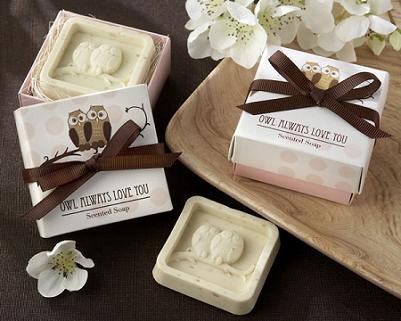 Photo: MyWeddingFavors.com
Great wedding favors that are unique and useable can be difficult to find when there are so many favors that guests just don't seem to care for. Buy something they can appreciate like this delightful owl soap and you'll know that you won't be wasting your money. If you are opting for a favor that gives back to nature you can donate to the World Wildlife Fund and adopt a snowy owl. What will you be doing for your wedding favors?
---
2

Fly Away in Cuteness...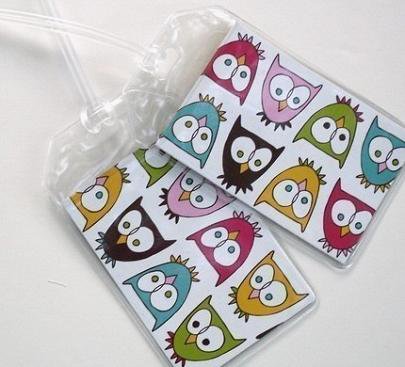 Photo: Owlsay.etsy.com
Luggage tags are a very popular bridal shower gift because the bride and groom are likely to go on a honeymoon after their big day is all said and done. If you're a bridesmaid or mother of the bride you may already know her plans for having an owl theme wedding and can surprise her with these owl luggage tagsthat are just too cute to pass up. Don't forget to tell the bride to put her** new last name** on her tag! Are your luggage tags as fun as **these? **
---
1

Is That an Owl at Your Wedding...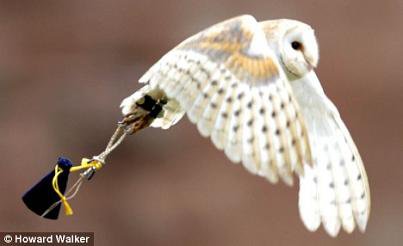 Photo: Dailymail.co.uk
Were you really hoping to have a ring bearer at your wedding, perhaps an adorable little boy with one of those DIY ring pillows? Well who needs a little boy when you can impress all your guests or shock them with an awesome ring bearer like Ollie the Owl! If you live in the UKOllie will swoop in with your rings tied to his feet and land on the gloved hand of your best man, it just doesn't get any cooler than that! Don't forget to tell the videographer about your little surprise, you'll want to capture this moment and share it on facebook!
Are you having an Owl or nature themed wedding?
Top Photo: swsmag.net
---
Comments
Popular
Related
Recent