I still remember the very first book I read myself, "The Up Book," by Dr. Seuss. I loved the colorful illustrations and the fun rhymes. Now I'm an adult (sort of) with two girls of my own, both of whom share my love of books. My youngest, Sophie, is just learning to read, and this is her list of the top ten best children's books (for ages pre-school through kindergarten). In my opinion, books make for wonderful gifts for children. Hopefully, you'll see some of your own favorites, and discover something new to love!
---
1

"Olivia the Pig" by Ian Falconer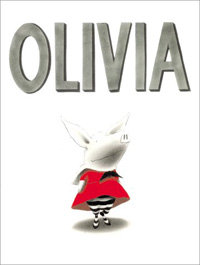 Price: $12.95 at amazon.com
Now an animated show on Nick Jr, this is the book that started it all. Olivia is a precocious pig who lives with her mother, her father, her little brothers, her dog, and her cat. She is VERY good at wearing people out! Her favorite color is red, and she has such an imagination! The black-and-white sketches that illustrate the book are simple and stark, but full of delicious details in splashes of bright red. If your little one loves this book, check out the others in the series, like "Olivia and the Lost Toy," "Olivia Saves the Circus," or "Olivia Forms a Band." I wonder if this will go from animated show to animated movie next...
---
2

"Don't Let the Pigeon Drive the Bus!" by Mo Willems

Price: $10.19 at amazon.com
I have no way to be sure, but I imagine this smooth-talking pigeon has a thick Brooklyn accent to match his persistence. When I read these books aloud to my daughter, I use my best New Yorker voice, and I'll bet you'll find yourself doing the same. The titular Pigeon just wants to drive the bus, which, of course, is a bad idea. But that won't stop him from trying to convince you, using every argument he can dream up. Other books in this series include "The Pigeon Wants a Puppy," and "Don't Let the Pigeon Stay Up Late!," which is the best bedtime story EVER.
3

"Little Bunny, Biddle Bunny" by David Kirk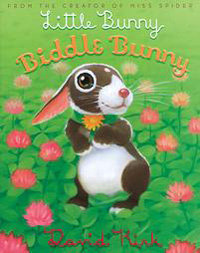 Out of print, but find it used on amazon.com or eBay
Sweet little Biddle Bunny is too crowded in his mommy's nest, so he strikes out on his own for one day. As night falls, he discovers he misses that crowded but snug nest, and hops back home. The poetry is sweetand will inspire the dearest bedtime kisses, and the watercolors that decorate each page are gorgeous enough to hang on the wall. Other books in this series include "Little Mouse, Biddle Mouse," "Little Pig, Biddle Pig," and "Little Bird, Biddle Bird." You'll recognize the touching family-oriented stories from David Kirk's famous Miss Spider.
---
4

"Where the Wild Things Are" by Maurice Sendak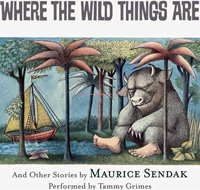 Price: $8.96 at amazon.com
How could ten short lines of afictional story and a handful of pencil sketched drawings inspire an entire 101–minute live-action movie? If you've ever read the book, you'll understand immediately, and if you're like me, you cried bittersweet, sentimental tears throughout the entire film. Max is naughty, a wild thing! His mother sends him to his room without supper, so he goes on an imaginary adventure where he's crowned King of all the Wild Things. When he finally journeys home, he finds his supper, still warm, waiting for him.
---
5

"Tumble Bumble" by Felicia Bond

Price: $6.99 at amazon.com
This short rhyming story is cute, fun, and so well illustrated! Follow the adventures of a group of animals as they wind their way through town, ending up sleepy-headed in a big, comfy bed. This one is perfect for reading out at story-time or at bed-time or even during a visit to the park. Carry a picnic basket along!
---
6

"if You Give a Pig a Pancake" by Laura Joffe Numeroff

Price: $12.23 at amazon.com
From the popular series that began with the adorable "If You Give a Mouse a Cookie," this story follows the circular path of what will happen when you give a pig a pancake. After reading this book to my Sophie, she immediately asked for a pet pig, one she could share her pancakes with. Pigs are one of the cutest animals around don't you think? The illustrations (by Felicia Bond) are delightful! If your little one likes this book, try some of the others in the series, like "If You Give a Cat a Cupcake" or "If You Give a Moose a Muffin." Chances are, you'll love them too!
---
7

"My Friend Lucky" by David Milgrim

Out of print, but find it used on amazon.com or eBay

Little David and his best doggie friend, Lucky, spend their days chasing bunnies, doing homework, sledding down hills, sharing cake, swimming, fishing, and getting all wet. It's an action-packed story with opposites galore, but it is still, as the cover indicates, a love story. The illustrations are very simplistic, almost childish, but endearing. It's currently out of print, but very easy to find on the amazon.com marketplace, and it's inexpensive too. Perfect for any little boy with a special four-legged friend.
---
8

"No, David!" by David Shannon

Price: $11.55 at amazon.com
According to the author, this book came about when his mother returned to him drawings he had done of himself as a small boy. In every drawing, he was in trouble for some childish escapade or another, most of which he details in this hilarious, true-to-life book. He overfills the tub for epic submarine battles, streaks down the street after his bath, refuses to clean his room, and breaks his mother's music box while playing baseball in the house. In the end, though, his mother hugs him and assures him she loves him. The drawings are wonderful, and probably closely resemble the originals, the ones he did when he was small. If your little trouble-maker likes this book, look for other titles by David Shannon, including "How I Became a Pirate."
---
9

"the Cat in the Hat" by Dr. Seuss

Price: $10.79 at amazon.com
Is there anything more fun, silly, or spot-on than a Dr. Seuss rhyming story? Perhaps his most popular book, this one chronicles the rainy-day exploits of the infamous Cat at the home of two well-behaved, meek children and their bossy goldfish. The Cat destroys the house (and mother's new dress!) but tidies up just before Mother comes in. Read this one, then read "The cat in the Hat Comes Back" to find out what happens next!
---
10

"the Giving Tree," by Shel Silverstein

Price: $12.91 at amazon.com
I loved this book when I was little, because I had a favorite tree in our garden, too. Now that I'm older, I've re-read the book (I'm quite the bookworm) and realized there's a message, one that makes me cry every time. My daughter loves it, though, so we read it almost every night. If you find this one a little too heavy, try Silverstein's book of silly backwards poems called "Runny Babbit" instead. The illustrations in both books were done by Silverstein, and match both his poetry and his prose perfectly.

This winter, before switching on SpongeBob or (worse?) the PlayStation, spend some time reading to your little one. She'll be enchanted, and will want to read more! Even the busy, mischievous little men in your life will sit still on your lap while you read these out. Which one of these do you, or your little one, like best? Is there another book they like, too? Please let me know… I'm always looking for more bedtime stories!
---
Comments
Popular
Related
Recent