Walk into any book store, in particular the children's section, and you'll be awe-struck with the sheer volume of children's bookson display. How on earth will you choose a gift for little Susie or Sammy with so many choices? There are hundreds of thousands of books, characters, and authors… let me help you narrow it down just a bit. After much research and reading, and countless bedtime stories for my own little girls, I can help. Here are 8 fantastic children's authors. Anything by these authors will be agreat gift!
---
1

Mo Willems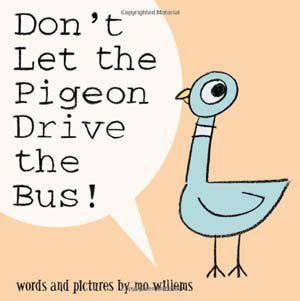 Must read: "Don't Let the Pigeon Drive the Bus"
Price: $10.19 at amazon.com
Mo Willems is my daughter's, and my own, very favorite children's author. It's obvious from his writing that he has a daughter of his own, and he writes with a joy and sweetness that's rare, even among those who also love writing for children. His Pigeon and Knuffle Bunny series are our favorites, but we also adore all of his other wonderful charactersand series.
---
2

Dav Pilkey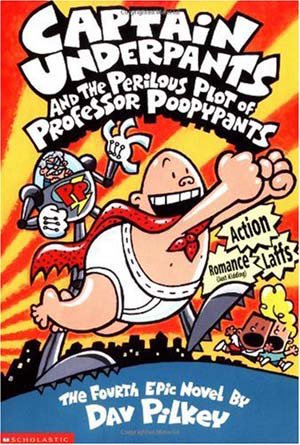 Must read: "Captain Underpants and the Perilous Plot of Professor Poopypants"
Price: $5.99 at amazon.com
I'm pretty sure Dav Pilkey is an adolescent boy. His press files say he's an adult, but I find it hard to believe, since he's captured perfectly the love of potty humor unique to boys of a certain age. His Captain Underpants books are hilarious, and if you (and your pre-teen) like the first book, there are 8 more, plus a bunch of other series, too.
3

Jeff Kinney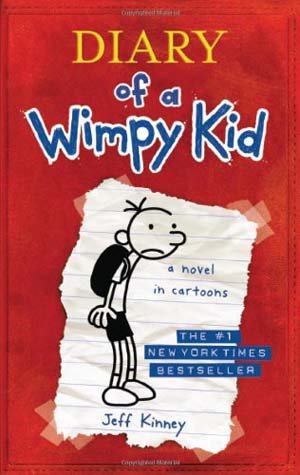 Must read: "Dairy of a Wimpy Kid"
Price: $6.64 at amazon.com
These booksare hilarious! Simply put, they're genius. Each book is the "journal" of Greg, a middle schooler with typical issues and ideas, only much more over-the-top. The best part is the artwork, all very expressive stick figures drawn by Greg himself to make his points. There are four books in the series, with a fifth set to be released beforeChristmas.
---
4

Barbara Park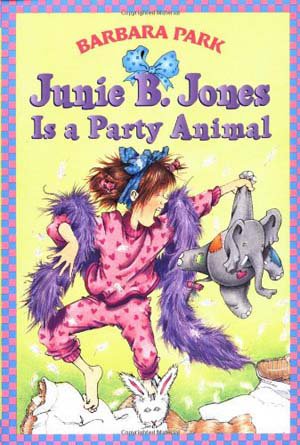 Must read: "Junie B. Jones Is a Party Animal"
Price: $4.99 at amazon.com
Barbara Park's main character, Junie, is spunky and sassy, so I'm pretty sure she has a daughteror two of her own to draw from. Park is a prolific writer, and all of her books have the same funny, sweet tone. Her books are perfect for girls ages 7 to 10.
---
5

Beverly Cleary

Must read: "Ramona the Pest"
Price: $11.88 at amazon.com
I've loved Beverly Cleary's books and characters since I was little, and my daughter loves her too, especially the Ramona Quimby books. Cleary has insight into the things that trouble little girls, and her writing is so realistic, you'll find yourself wondering what Ramona will be like when she's grown.
---
6

Laura Joffe Numeroff with Felicia Bond
Must read: "If You Give a Mouse a Cookie"
Price: $11.55 at amazon.com
Numeroff and Bond are a wonderful team, author and illustrator, most famous for their "If You Give…" series. Small children adore the roundabout storytelling and the bright,adorable pictures. Numeroff's books are perfect for bedtime, but be prepared to read them more than once per night.
---
7

Amy Krouse Rosenthal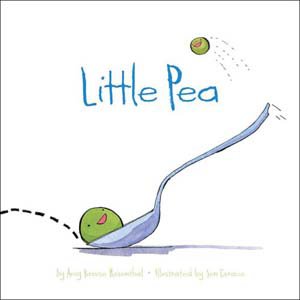 Must read: "Little Pea"
Price: $10.19 at amazon.com
Rosenthal has such a clever sense of humor. All of the books in her "Little" series (Little Hoot, Little Pea, and Little Oink) are about a character who just wants to do something different. For instance, Little Pea wants to skip his dinner of candy so he can havehis dessert— spinach! And Little Hoot just wants to go to bed early, like all of his friends, but he has to stay up late. So sweet, and so clever.
---
8

Ian Falconer

Must read: "Olivia"
Price: $12.23 at amazon.com
Long before the Nick Jr. series with the same name, Ian Falconer wrote about his children, in particular, his oldest, Olivia. She's precocious, sweet, and really knows how to wear people out. She has such an imagination, you can tell Falconer writes what he knows — his real-life little girl.

This is the short-list of my, and my daughter's, current favorite children's authors, but don't forget the classics: Dr. Suess and Shel Silverstein! Anything from these authors' vast and wonderful repertoires will be a marvelous gift, sure to be read and enjoyed again and again. Which of these children's authors do you love best, and which books? Or is there another author you and your little ones adore? Please let me know!

Top Photo Credit: ~Phamster~
---
Comments
Popular
Related
Recent