COMMENT
It's really hard to choose gifts for kid who are too old for Transformers or My Little Pony but not quite old enough for a cell phone or iPod. I have a strict rule — I refuse to buy anything for a child under the age of 13 that requires batteries or electricity… so books are great! I've done some digging to find out which book series are good for tweens, and here's what I've found!
1. Diary of a Wimpy Kid Series by Jeff Kinney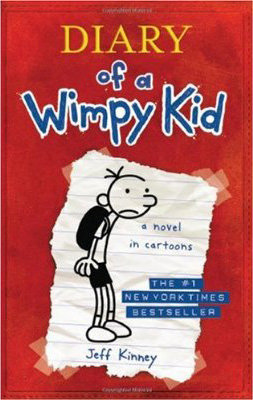 Best for: Boys (of any age)
Start with: Book One – Diary of a Wimpy Kid
Reg is a typical junior high boy — he's tormented by his older brother, Rodney, and gets into minor trouble and school with his silly schemes. He does have his best friend, Rowley, and of course, his Diary. The simple stick-figure illustrations are hilarious and expressive, and you'll be swiping them from your tween boy as soon as he's done with them.
2. Captain Underpants Series by Dav Pilkey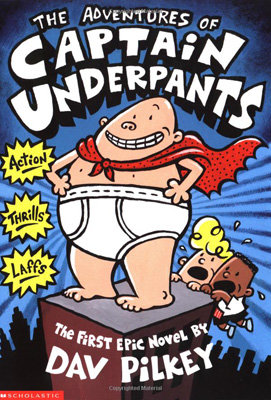 Start with: Book One – The Adventures of Captain Underpants
A hero unlike any other, and he will have your tween boy laughing from the very first page. After all, what tween boy doesn't think the word "underpants" is hilarious? The premise is a little saucy (two boys hypnotize their school principal and turn him into the hero), but it's good, clean fun, replete with potty jokes.
3. Junie B. Jones Series by Barbara Park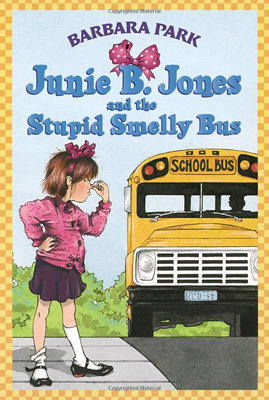 Start with: Book One – Junie B. Jones and the Stupid Smelly Bus
This series follows the everyday mishaps and adventures of a bright, silly little girl named Junie B. Jones. I love her cute little catch phrases, and her interesting phobias. For example, she's afraid of ponies because they can "stomple you into the ground" and (like me) she's afraid of clowns because "they are not normal people." Buy the first book for your tween daughter, and she'll immediately demand the rest… be prepared… there are nearly 30 of them!
4. Ramona Quimby Series by Beverly Cleary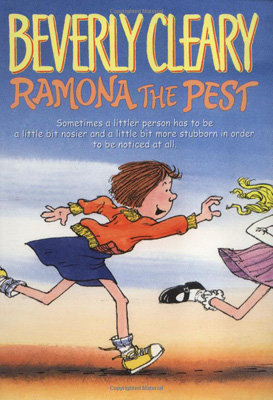 Start with: Ramona the Pest
This entire series, which follows Ramona Quimby and her family, starts with the spunky little girl's (mis)adventures in kindergarten. The books can be read in order, but they really do stand well on their own, and most libraries are loaded with the series.
5. Harry Potter Series by J.K. Rowling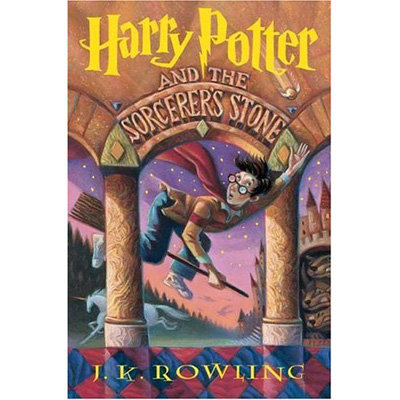 Best for: Girls and boys!
Start with: Book One - Harry Potter and the Sorcerer's Stone
This series of seven books and films has become a world-wide phenomenon that even puts the "Twilight" series to shame. As the plot progresses and the main characters grow, the books become a little more mature, but they're still perfect for a tween, girl or boy. The boys will want to be orphaned, heroic Harry, and the girls will end up with a crush on him.
6. The Mysterious Benedict Society Series by Trenton Lee Stewart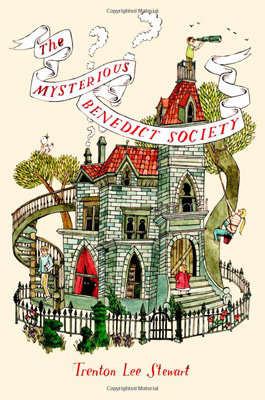 Best for: Girls and boys!
Start with: Book One - The Mysterious Benedict Society
Part Harry Potter, part Sherlock Holmes, this series is scary and strange enough for tweens, but not at all racy or overly mature. The characters are diverse and interesting, and if your tween girl or boy liked the Harry Potter series, they might love this series, too!
7. Circles of Heck Series by Dale E. Basye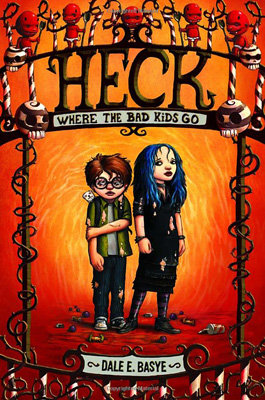 Start with: Book One – Heck, Where the Bad Kids Go
This tongue-in-cheek series takes a poke at classical literature with its depiction of a boy and his older sister. Milton is a good kid, mistakenly sent to Heck after a terrible marshmallow accident caused by his trouble-making sister, Margot. The references to Faust will make you grin (the principal in Heck is Bea "Elza" Bub), but whether your tween gets them or not, they'll love the series.
8. Wrinkle in Time Series by Madeleine L'Engle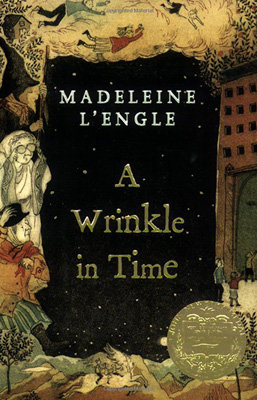 Start with: Book One – a Wrinkle in Time
This series contains for amazing books, beginning with the very first, which starts on a dark and stormy night. Meg Murray is a high school student who just doesn't fit in, and when her scientist father goes missing, she and her brothers, and a friend of hers, set out to find him. All four books are fantastically written, and though older (they were written in the early 1960's), aside from the absence of cell phones, they're not at all dated.
I've read all of these book series, and even though I'm roughly three times the age of a tween, I loved them all. Have you read any of these books? Which do you, or your tween, like best? Or is there another book series that tweens like better? Please let me know!
40 Best Inexpensive 🎁 Gift Ideas for Your Boyfriend 💑 ...