A wedding can be very traditional with the glamorous white ball gown and the black tie tuxedos. However, they can also be given a new** twist with these 5 fun **themes. Which one would you choose for your wedding?
---
5

The Bride and Groom of Rock N Roll...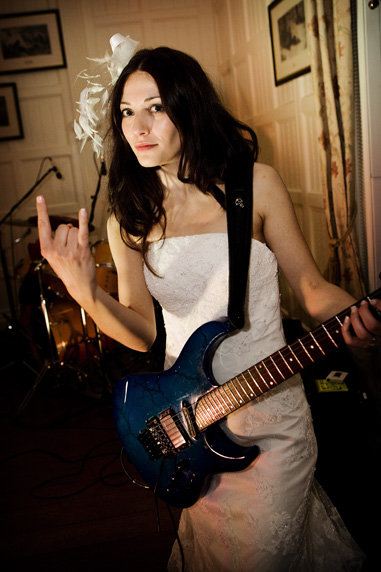 Whether you're paying tribute to "Grease" or still believe Elvis Presley is alive and well, a** Rock n Roll theme wedding is cool without a doubt. Dress up your guests tables with items that remind them of the 50's and 60's like a "Pink Ladies" table for all the cute teen girls or a "T-Bird" table for all the bad boys. Have your bridal party dress up in poodle skirts and wingtip shoes to keep the theme rocking and a rolling. And give a request to your band or DJ to only **play hits from the era like Elvis' "Jailhouse Rock" or Jerry Lee Lewis' "Great Balls of Fire".
4

Fun in the Sun for Everyone...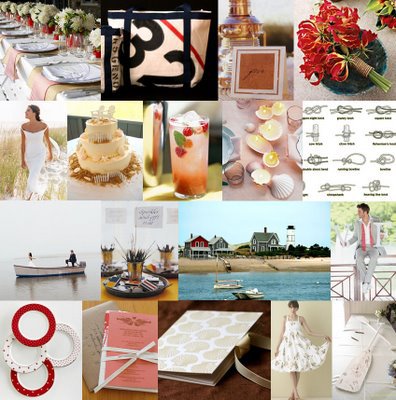 If you like to **s**urf, swim, and tan than a fun and bright beach theme is just the added touch you need for your wedding. Dress your bridesmaids up in fun bright colors like hot pink and sunny yellow while the groomsmen coordinate their ties with the same colors. Invite your guests to wear light colors and white pants with flip-flops to join in on the summer fun. Find bands that use steel drums for a cool Bahamanvibe and don't forget the mini cocktail umbrellas for those Margaritas! For your centerpieces add a touch of memory from your childhood with watermelons used as containers for your beautiful sunflowers or orchids with little seashells or starfish decorating the table.
---
3

From Far Away Travels...

Have you and your fiancé been to Chinaor maybe Italy? Bring your guests into travels that may be unknown to them. Decorate your tables with trinkets from China like a little Buddhaor small bamboo plants for centerpieces. The Double Happinesssymbol is very popular for Chinese cake designs or cake toppers. There are many sources on the internet like China Bridal that sell favors, dresses, and accessories to help you express your theme the way you pictured it. And if Italy has stolen your heart, hold your reception at a wineryand usewine corksfor your placecard holders. Don't forget to send your guest home with delicious biscotti favors or a miniature bottle of extra virgin olive oil.

*Traveling Abroad Guide - Tips and Tricks!
---
2

Let's Celebrate the Holidays...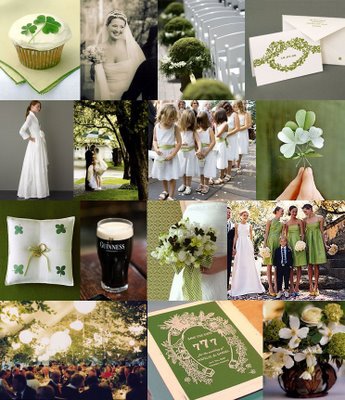 If your wedding date falls around a holiday, whether it be St. Valentine's Day, St. Patrick's Day, Independence Day, or Halloween, don't be afraid of it…embrace it! For Valentine's Day decorate your wedding cake with fun hearts and give your guests favors of candy hearts that say "I Do". St. Patrick's Day can be done in a tasteful manner with cute shamrocks on your invitations and bridesmaids in lime or hunter green dresses. Don't forget fireworks, apple pie, and a bridal party dressed in red, white, and blue on Independence Day. Halloweencan be extreme with guests in costumes or laidback with colors of orange and small accents of brown with a touch of a few fun skulls or pumpkins on cupcakes and bridesmaids hair barrettes. Will there be a holiday incorporated into your wedding day?
---
1

Movie Tickets Please...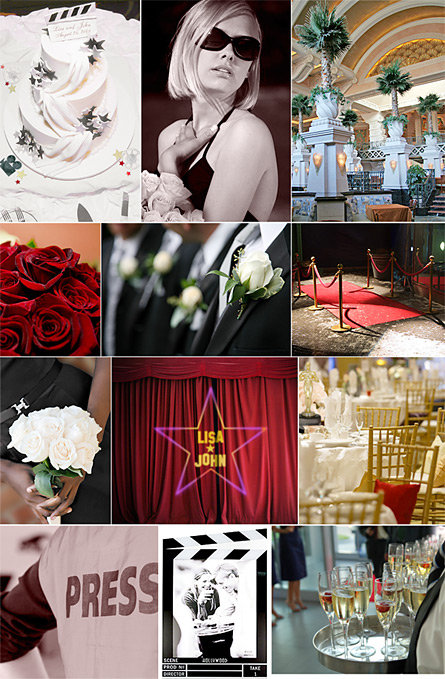 Do you and your fiancé have a favorite movie that you've watched over a million times through the years? Or maybe you would like to remember your very first date when you saw "Walk the Line" and dress up like Johnny Cash in cowboy boots and June Carter in a beautiful vintage wedding gown. If you don't have a movie you want to role play you can dress up in Hollywood glamour and pull out the red carpet as you step out of your rented Rolls Royce. Send out your save the dates on a movie stub and send your guest home with favors of clapboard picture frames.
*Old Hollywood Glam at the High School Musical 3 Paris Premiere
Source Credit: Favorideas.com, TheKnot.com
Photo Credit: Snippetandink.blogspot.com, TheWeddingdecorator.blogspot.com, Stevegerrarddiary.com, Mycoinpurse.blogspot.com
---
Comments
Popular
Related
Recent