One of the best ways to say "I love you" this Valentine's Day is with food, so whether it's your mum or your boyfriend you want to spoil, grab your oven mitts and try some of these recipes:
---
1

Brownie Fudge ...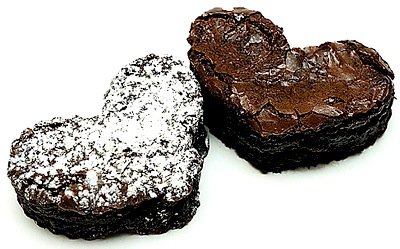 This is rich and indulgent, but also very easy to make and loved by almost everyone. Once you've baked it, cut it into heart shapes and serve them to the ones you love.
---
2

Mini Cream Puffs Full of Strawberry Mousse ...

A slightly more adventurous idea, but well worth the time. These look and taste divine, and you can share them around your most loved ones or keep them all for yourself. Give yourself enough time not to rush and they'll turn out perfect.
---
3

Heart Cake ...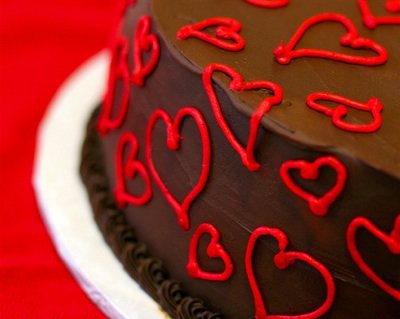 Try an old fashioned trick and bake a cake. The scent will make your home smell lovely and its sure to put a smile on somebody's face.
---
4

Raspberry and Chocolate Tart ...

For a more unusual idea, try making this. You can still shape it like a heart, and everybody loves tart! Make sure they see it whole before cutting it up, though, or make mini ones and spread them around!
---
5

Crescent Hearts ...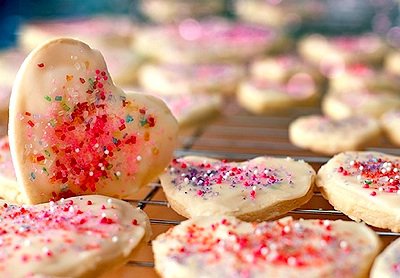 These little pastries are so light you can enjoy them at any time, so whether you use them for breakfast in bed, a lunchbox treat or tea time tantalizer, they are sure to go down well!
---
6

Valentine's Cookie ...

One of the most impressive Valentines recipes I've seen, this one is certain to make that special person feel how appreciated they are, and you don't have to be a culinary genius to make it. My kind of cooking!
---
7

Chocolate Brownies ...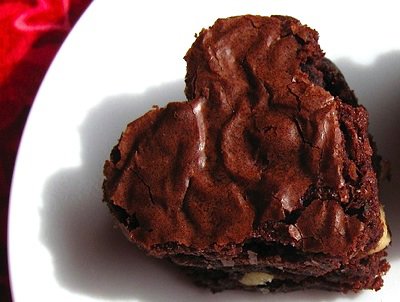 An old favorite, brownies are still one of the most popular deserts around and anybody would be happy to receive some freshly baked ones for Valentines. If you can't freshly prepare them, gently heat them in the oven and serve with whipped cream or Strawberry sauce and Champagne.
---
8

Chocolate and Toffee Cookies ...

Everybody loves cookies, and these ones are delicious. They take only 14 minutes to cook, and around 8 to prepare, so these are perfect if you're strapped for time but still want to show you care.
---
9

Truffles ...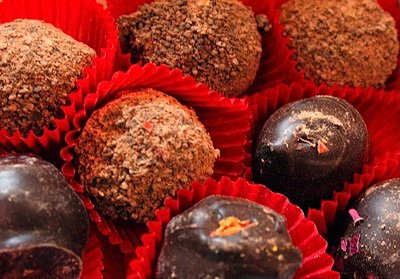 Again, very easy to make and customizable, but very romantic and expensive to buy. Present them in a cute little box, tied with a ribbon. They'll be loved by everyone!
---
10

Chocolate Wafer Roll ...

Impressive and easy to make, this requires no rolling and is the perfect dessert to produce after dinner. Containing whipped cream, team it with champagne for a sexy dessert that'll show him how much you care.

So now you've got your dessert ready, it's time to make yourself look great and practice accepting those flowers with grace! If you have a Valentine's Day recipe that never fails to impress, I'd love to know what it is!
More
Comments
Popular
Recent