Every year, he brings you flowers and candy, perhaps a card, for Valentine's Day. That's nice, but this year, you want something a little naughty! Ask him for something sexy from Victoria's Secret, something you can both enjoy, something to keep you both warm on these cold winter nights, something he'll remember tomorrow morning at work! Here are 7 gorgeous Valentine's Day gifts from Victoria's Secret…
---
1

Victoria's Secret the LacieTM Bustle-Back Slip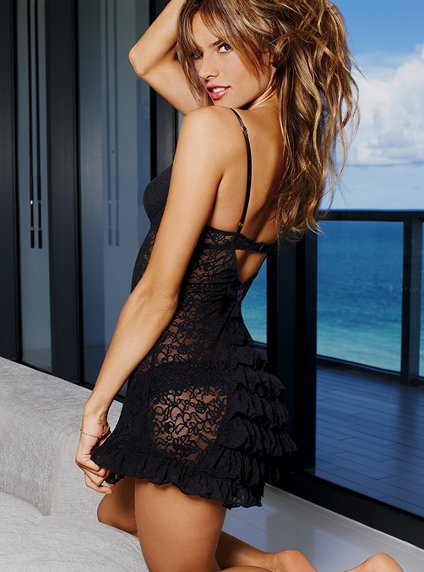 Price: $48.00 at victoriassecret.com
This super-soft, incredibly feminine slip features underwire cups, adjustable straps, removable pads, and is available in five romantic colors, from sexy black to sweet pink. The lacy bustle and bow at the back highlight your curves… he won't be able to take his eyes off of you! Or, probably, his hands, either…
---
2

Victoria's Secret Sexy Little Things® Halter Babydoll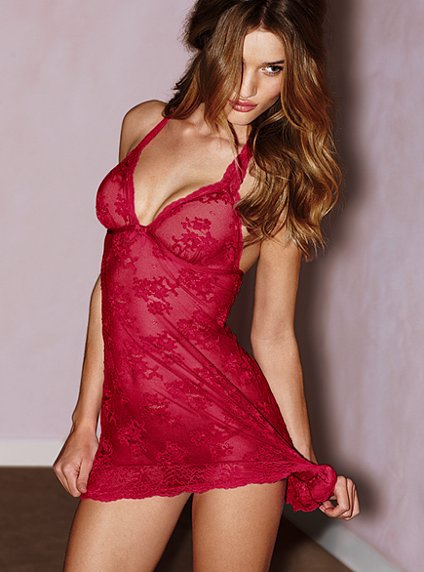 Price: $24.99 at victoriassecret.com
Catch his eye and his heart this Valentine's Day in this stunning halter nightie. It's available in stiletto red or bright blue, and features an open back, neck closure, and all-over stretchy lace. There's also a matching V-string panty… so hot!
---
3

Victoria's Secret VS Logo Lace Halter Babydoll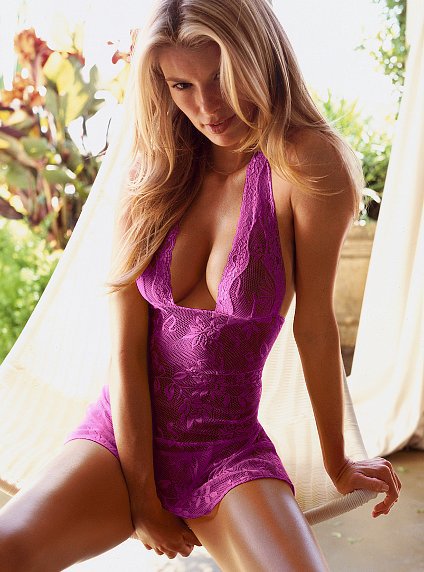 Price: $29.50 at victoriassecret.com
Girl, if you've got the curves, flaunt them in this gorgeous super-hot lace babydoll nightie. Choose from four vivid fantasy colors (berry, cherry, ivory, or black) and be sure to ask for the matching silk panties.
---
4

Victoria's Secret Sexy Little Things® Lace Slip with Garters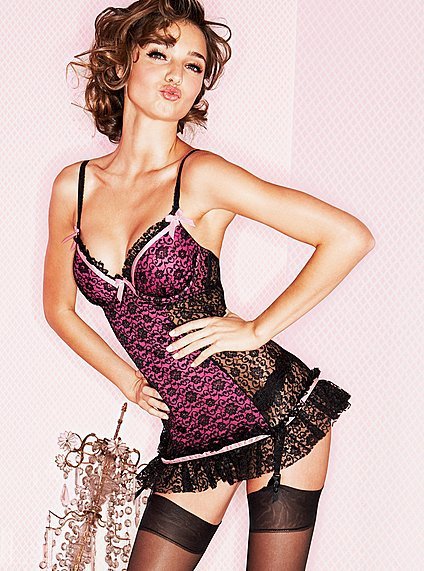 Price: $58.00 at victoriassecret.com
I don't know why men love slips with garters, but does it matter? No. Slip into this and grab his attention for sure. The slip is black and magenta and features lined underwire cups and adjustable straps. Really, it's a gift for both of you, isn't it?
Shauna
I think I would look very sexy in this little numb...
---
5

Victoria's Secret Embroidered Eyelet Babydoll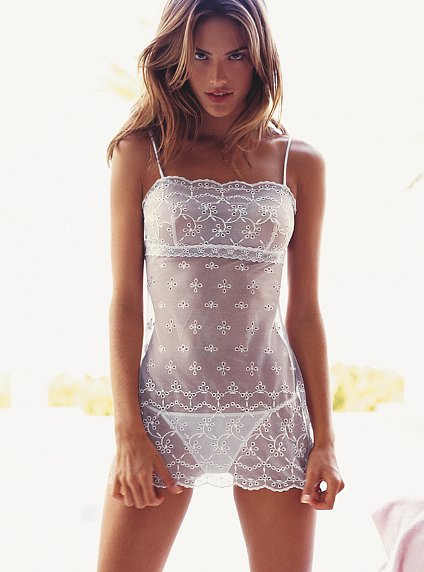 Price: $35.00 at victoriassecret.com
Ultra-feminine, and oh-so-pretty! Eyelet is all innocence, all grace. The slip features a scalloped edge and all-over eyelet pattern, and is available in six gorgeous colors, from pure white to a hint of blush to sexy black. He'll love it!
---
6

Victoria's Secret Starry Babydoll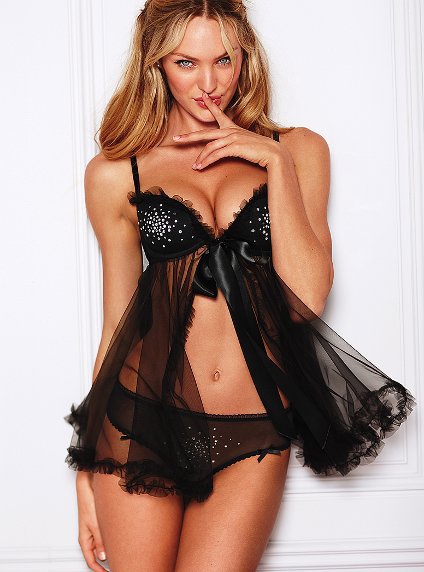 Price: $58.00 at victoriassecret.com
The kids are all away at a sleep-over for the night, and it just happens to be Valentine's Day… coincidence? Of course not! Before he gets home from work, slip into this padded, sparkly bbydoll, dim the lights, and pour the wine. Gorgeous!
7

Victoria's Secret Cut-out Teddy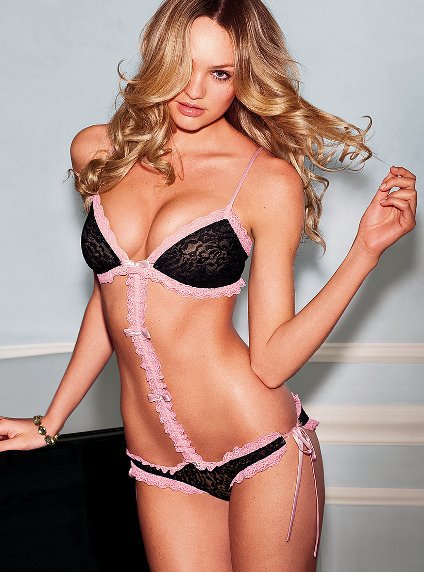 Price: $35.00 at victoriassecret.com
You've spent hours with a personal trainer this year, and you have the hotter-than-hot body to prove it. Show it off in this barely-there teddy, all lace and frills in pink and black. Make him glad this is what you asked for this Valentine's Day!
So much better than a bunch of flowers and a card, wouldn't you agree? Which of these gorgeous pieces do you think you'll ask for this Valentine's Day? Which do you think he'll like best? Or are you still convinced candies and flowers are a better idea? Please let me know!
angie
is very sexy... the best!!!...
---
Comments
Popular
Related
Recent