I go all-out with my holiday décor. No room is immune from the efforts of my frenzied (but festive) decorating whims, and that includes the bathrooms. One of my favorite parts of decorating the baths for the holidays is choosing gorgeous scented candles and a coordinating hand soap. It's not always easy to find a good holiday hand soap, but I've found a load of them at drugstore.com… here's a list of 8 great holiday hand soaps you can find there. Stock up! Some of these are only available seasonally!
---
1

Softsoap Liquid Hand Soap, Black Raspberry & Vanilla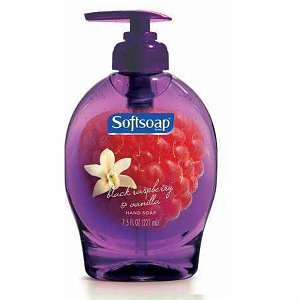 Price: $3.19 at drugstore.com
Every year, my grandmother makes a blackberry pie for Christmas. I know it's not traditional, but it's delicious and I look forward to it every year. That's why this hand soap appears on my list — the sweet raspberry scent reminds me of Grandma's pie and of the upcoming holidays. It's a reliable, inexpensive soap, too, so if you're expecting a lot of guests this holiday season, it's a good option for the guest bath.
---
2

Mrs. Meyer's Clean Day Liquid Hand Soap, Apple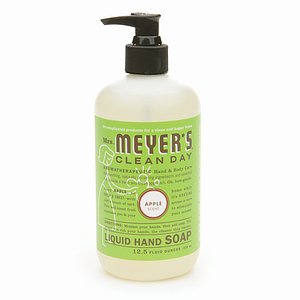 Price: $4.99 at drugstore.com
One of my friends has a paraben allergy, so I keep a bottle of this marvelous soap on hand for when she visits. It's paraben-free, and contains Aloe Vera and olive oil to make sure even sensitive or dry hands are clean, soft, and happy. It's 98% natural, and 100% cruelty-free and biodegradable. No guilt, clean hands, perfect for the holidays!
3

Bodycology anti-Bacterial Foaming Hand Soap, Brown Sugar Vanilla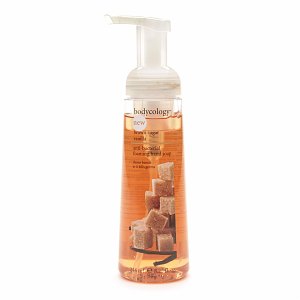 Price: $2.99 at drugstore.com
This soap has a warm, rich scent, perfect for the holidays. It contains Triclosan (to kill germs) and Vitamin E and Aloe Vera for soft skin. The pump bottle is beautiful, and the soap inside isn't tested on animals.
---
4

C. Booth Creamy Shea Butter Hand Soap, Peppermint Vanilla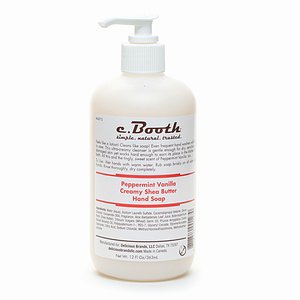 Price: $5.99 at drugstore.com
Does any scent remind you of Christmas more than peppy sweet peppermint? This soap is peppermint-scented, and contains shea butter, the best friend of dry, stressed hands. Even if you wash your hands often, this festive hand soap will keep them soft and supple.
---
5

Kiss My Face Peace Soap, Lemongrass Clary Sage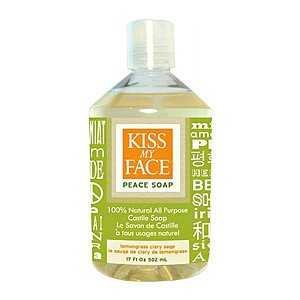 Price: $9.99 at drugstore.com
If peace is at the top of your holiday wish list, this lightly-fragranced hand soap is a sure way to get some. This castile soap is formulated with organic olive, coconut, hemp, and jojoba oils, and can be used to clean everything, not just your hands.
---
6

Method Kitchen Hand Wash, Lemongrass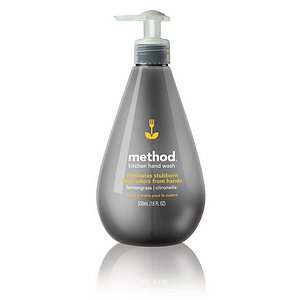 Price: $4.99 at drugstore.com
Just because you add garlic to your mashed potatoes or onions to your stuffing for holiday dinner doesn't mean you want your hands to smell like it. Use this pump soap in your kitchen to get rid of food odors from your hands.
---
7

Method Hand Wash, Cinnamon Bark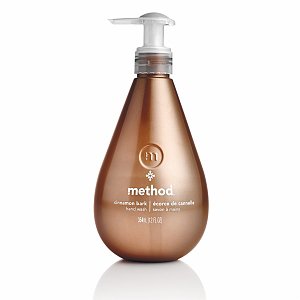 Price: $3.99 at drugstore.com
This liquid hand soap smells like cinnamon, one of my favorite holiday scents. Some reviewers say the scent is a little overpowering, but most disagree and say it's delightful. I love eh copper-colored bottle, since it would blend so nicely with my bathroom holiday décor. And, according to the packaging, this soap was never tested on reindeer.
Those are my favorite holiday hand soaps, and I love that they're all available in one place! I especially like the method Cinnamon Bark soap — it smells divine! Which of these hand soaps do you like best, and why? Or do you think decorating even the baths for the holidays is silly? Please let me know!
More
---
Comments
Popular
Recent