I used to think giving gift cards was lazy, the easy way out when you didn't have the time to shop or didn't take the effort to think of something more personal or creative. After receiving several hideous sweaters, an atrocious Mitch Albom book, and a Snuggie or three, I've decided gift cards are AWESOME! Now I request them as gifts whenever I can, including this holiday season. Here are 7 gift cards I've loe to get for Christmas…
---
1

Target LEGO Dog Gift Card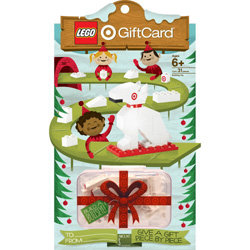 Price: $25.00 to $1,000.00 at target.com
I've always kind of loathed the idea of getting only a gift card for Christmas — sure, the gift card is great, but it's not a lot of fun to unwrap, or to play with. But this one comes with a little set of LEGOS to build the adorable Target dog! This would also make a lovely gift for any LEGO lovers or hard-to-shop-for kids on your holiday list.
---
2

ITunes Beatles Gift Card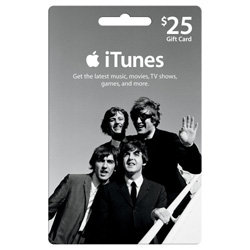 Price: $25.00 at target.com
Oh, yes, I've jumped all over the Beatles-on-iTunes bandwagon. I mean, it's only taken, what, a hundred years for the Beatles to agree to sell their music on iTunes? So I'd be delighted to receive this particular iTunes gift card this Christmas, not only because I love my iTunes, but also because it features a marvelous photo of the Fab Four.
3

Xbox 360 Live 12 Month Gold Card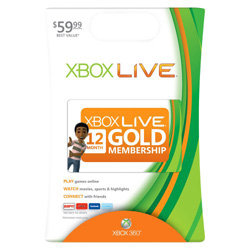 Price: $49.99 at target.com
Dude, you can't just play CoD Black Ops all by yourself — you have to play live, online, so your friends can play, too! This one gift card makes it possible for one whole year… who knows what kind of ullet-riddled mayhem I'll be able to wreak if I get this for Christmas?
---
4

FarmVille Gaming Card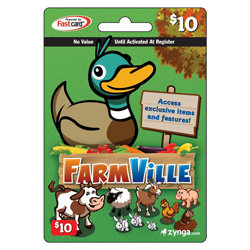 Price: $10.00 at target.com
FarmVille is my secret (or maybe not-so-secret) online game obsession. It's more than a little embarrassing, how addicted I've become to harvesting my make-believe crops on my pretend farm. But this card, so inexpensive it's almost ridiculous, will buy me all kinds of exotic trees and possibly even a themed sheep or two.
---
5

Amazon.com Gift Card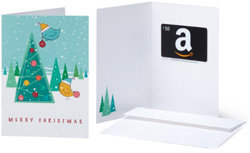 Price: $10.00 to $1,000.00 at amazon.com
Oh. Em. GEE! Can you imagine how many books and movies and CDs and other great media you could buy at Amazon with $1,000? My bookcase would be overfilled… I'd be surrounded by piles of carefully stacked books to the ceiling… *ahem* well, fantasy over. I'd be thrilled with a gift card of any denomination from Amazon, since that's where I buy almost all of my books, music, and DVDs.
---
6

Philosophy E-Gift Card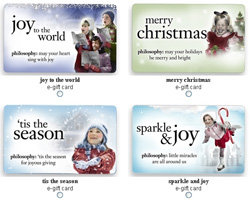 Price: $20.00 to $250.00 at philosophy.com
Philosophy makes the best beauty products in the world, period. Sure, their goodies can be a little expensive, but they're worth it… though I admit I feel a small twinge of guilt when I stock up. That's why a gift certificate from Philosophy would be ideal! Honey, are you reading this?
---
7

AMC Theaters Gift Card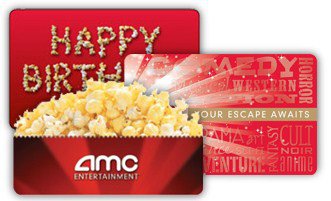 Price: $25.00 to $100.00 at amctheatres.com
Going to the movies can be pricey, so I only go a few times a year… unless I have a gift card. Then I go happily, and even stop at the concession stand for ridiculously overpriced popcorn and second-mortgage inducing soda. Please may I have an AMC gift card for Christmas? I still haven't seen the new Harry Potter movie…
---
8

Starbuck's Gift Card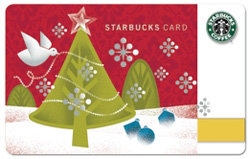 Price: $15.00 to $100.00 at starbucks.com
Oh, yum! Who doesn't love Starbuck's? Even people who don't like coffee can still find something tasty to eat and drink at any one of their million or so coffee shops around the world. So this would be a perfect gift for me (hint hint!) or for anyone on your list!
Those are a few of the many gift cards I'd love to get for Christmas this year… and of course, a Visa or MasterCard gift card that spends like cash would be fine, too! Do you like or loathe getting gift cards? Which of these gift cards would you like to get? Or is there another one on your wish list?
---
Popular
Related
Recent