It's the age old dilemma – choosing a gift for his folks. Everyone's situation is different, and choosing the right gift will require knowledge of the recipient's interests. If I'm unsure about choosing a personalised gift, I tend to stick to homewares and general knick knacks. The following are a few gift ideas to cover a range of occasions.
---
1

Crate and Barrel Maganda Vase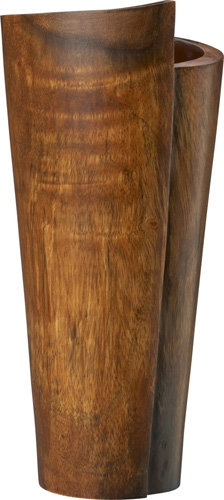 Price: $29.95 at crateandbarrel.com
This earthy looking vase would make a lovely gift. It features a wraparound design and would complement a range of different household décor. It's made from grained acacia wood and is completely watertight. This would look great both indoors and outdoors.
---
2

Kate Spade Two of a Kind Glasses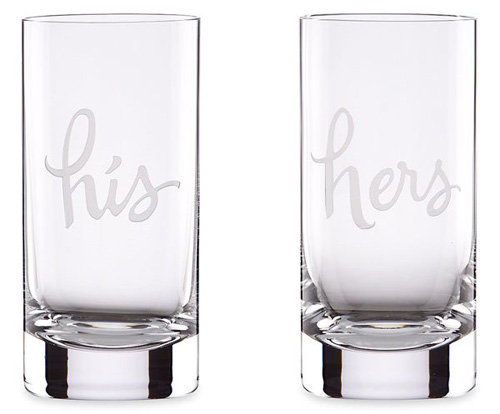 Price: $50.00 at shop.nordstrom.com
Win his parents over with this set of engraved 'his' and 'hers' glasses. The lettering is casual but classy. They're a highball design and made from non-lead crystal. It's a simple yet thoughtful gift idea.
3

Crate and Barrel Bellamy Carafe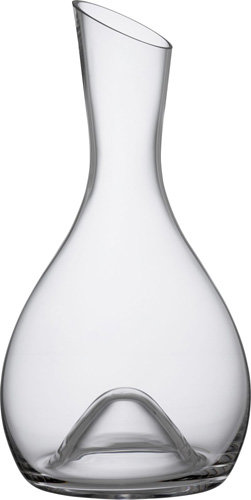 Price: $26.95 at crateandbarrel.com
This handblown carafe is sleek and modern. If his parents enjoy the odd glass of wine, then this may just be the gift to give. This carafe is made from handblown and molded glass, and has a fire-polished rim. I'm sure his parents would appreciate the design of this carafe. Extra points for gifting a bottle of wine to go with it!
---
4

Crate and Barrel Peacock Bowl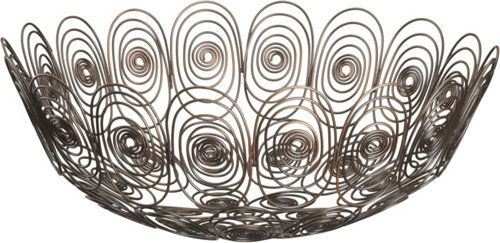 Price: $49.95 at crateandbarrel.com
This stunning centrepiece bowl would make a great gift. Because everyone has tables, right? The design is modern, yet the bronze finish gives it an antique edge. I love how the swirls create the illusion of peacock feathers. If you're wanting to make an impression then this bowl is the way to do it!
---
5

Michael Aram Fig Leaf Salt and Pepper Shakers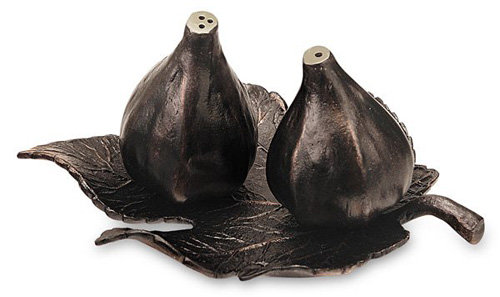 Price: $99.00 at shop.nordstrom.com
These fig shaped salt and pepper shakers would make an excellent addition to any table setting. They are made from oxidised bronze and come with a matching veined leaf tray. The design is quite eye-catching. They'd work well as functioning shakers or simply as decoration. I'm sure this is a gift that will be much appreciated.
---
6

Michael Aram Olive Branch Wine Rest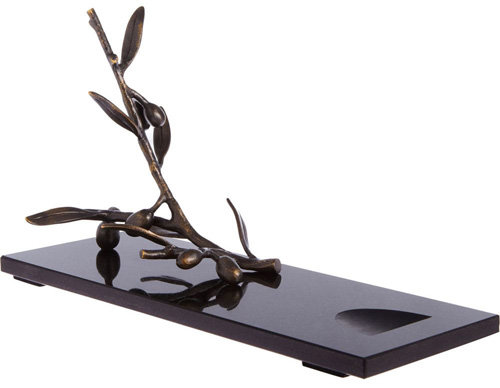 Price: $98.00 at barneys.com
I think that this wine rest is such a classy gift idea. It features a black granite base and oxidised bronze olive branch wine rest and bottle top. It's a great way to show off a prized bottle of wine. I'd actually be tempted to keep this for myself!
---
7

Georg Jensen Forma Cheese Board and Knife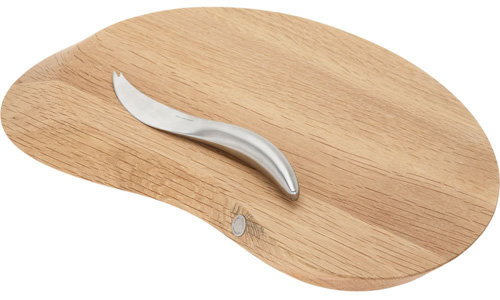 Price: $180.00 at barneys.com
Those with an eye for design will surely appreciate this handcrafted cheese board. Designed by Helle Damkaer, it is handcrafted from oak. It also comes with a sculptural knife. This gift is perfect for the consummate entertainers, or simply those who enjoy a good cheese platter every now and then.
---
8

Michael Wainwright Truro Gold Bread Basket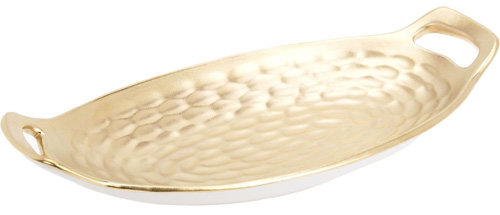 Price: $220.00 at barneys.com
This bread basket will really make a simple loaf of bread stand out. It's made from hand painted ceramic and has a gold finish. It would make a stunning centrepiece. The best part about this gift is that nearly everyone eats bread, so his parents will definitely have a use for it!
Like I said before, everyone's situation is different and gift ideas will depend on your relationship with his folks. What are your best tips for choosing gifts?
---
Popular
Related
Recent