If I had to make a list of all of my heroes, at the top would be firefighters, policemen, and teachers; in fact, as a parent, I might even put teachers in that coveted top spot. They're amazing, and this school year, many of them have had to get the same fantastic job done with so much less in the budget. Now that it's the end of the school year, it's time to let her know just how much you appreciate all of her hard work, and what better way than an inexpensive gift from Tiffany? Here are 8 great end-of-year gifts for teachers.
---
1

Elsa Peretti® Apple Bookmark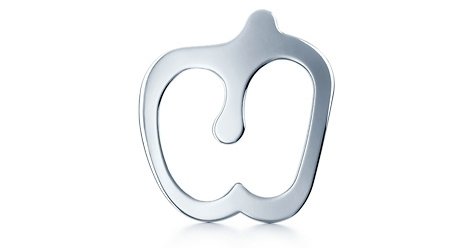 Price: $50.00 at tiffany.com
This pretty clip-style bookmark is made of copper, coated with ruthenium, and it would make such a lovely, thoughtful end of the year teacher's gift, especially for a teacher you know loves to read! By tiffany standards, it's relatively inexpensive, too.
---
2

Tiffany Apple Box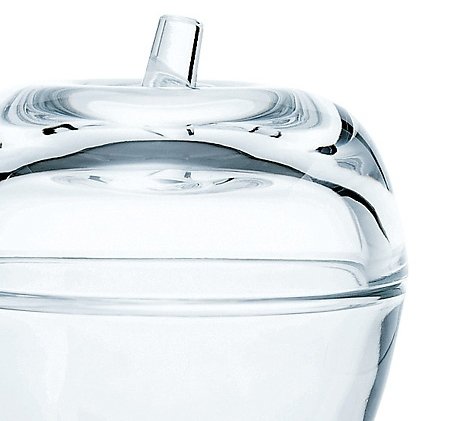 Price: $85.00 at tiffany.com
This clear crystal box seems made to sit on teacher's desk, holding paper clips, pins, or other tiny treasures. It measures neatly four inches tall, and is sure to be very, very appreciated… especially if it's filled with candies, perhaps?
---
3

Tiffany Apple Flat Paperweight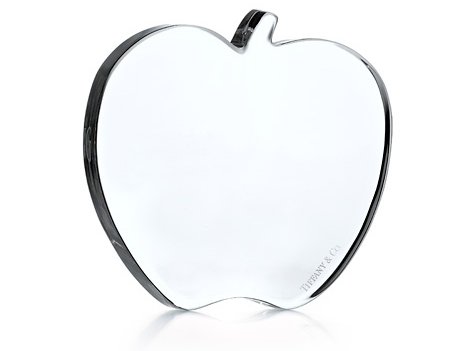 Price: $125.00 at tiffany.com
This paperweight is flat, but still closely resembles a singularly perfect apple. It's made of clear crystal, etched with the Tiffany signature and it measures a sizeable 4 inches tall. It looks quite weighty, doesn't it? Ideal for holding stacks of papers that need to be corrected or returned to students.
---
4

Tiffany Apple Paperweight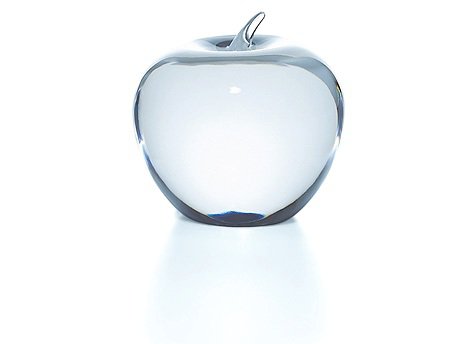 Price: $125.00 at tiffany.com
Here's another apple-shaped paperweight, this one round and juicy-looking. It's also made of clear crystal, and stands a chubby 3½ inches high. It seems a good match for the apple box, which is item #2, doesn't it?
---
5

Elsa Peretti® Apple Earrings

Price: $195.00 at tiffany.com
Not every gift for teacher needs to be for display, or for her desk — these earrings are a case in point. They're made of shiny sterling silver and feature Else Peretti's copyrighted apple shape, complete with a tiny, perfect seed. They're made for pierced ears with post backs.
---
6

Elsa Peretti® Apple Pendant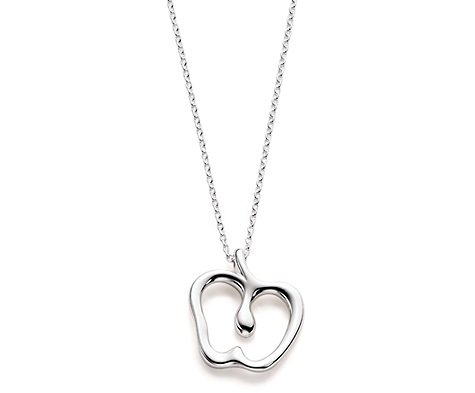 Price: $225.00 at tiffany.com
This pendant is the match to the earrings, above, featuring the same iconic apple, also in sterling silver. The pendant hangs from a delicate 16-inch sterling silver chain, and would look delightful worn alone or layered with other silver necklaces.
---
7

Tiffany Apple Key Ring

Price: $325.00 at tiffany.com
The Tiffany website asserts that "good keys need a proper home," and I agree! This key ring would be ideal for keeping all of teacher's keys together, with a very realistic-looking red apple done in enamel over bright sterling silver. I love the tiny leaf detail!
---
8

Elsa Peretti® Apple Frame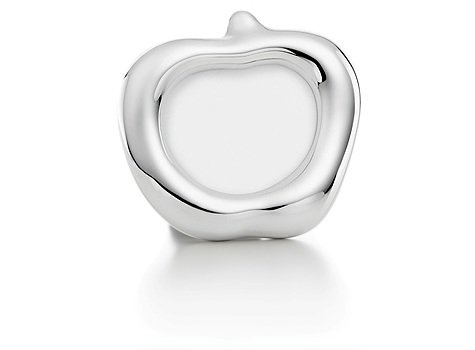 Price: $325.00 at tiffany.com
Add a photo from the class field trip to this gorgeous sterling silver frame, and you'll be sure to be remembered for your generosity and thoughtfulness! The frame measures 3 by 3 inches, with a sturdy stand in back for display.
With so many marvelous ways to say "thank you" to your child's (or your!) teacher, the only hard part will be choosing just the right one! I especially love the pendant… but which of these gifts for teacher do you like best?
More
Comments
Popular
Recent