We know that buying the perfect romantic gift for that special someone isn't always an easy feat. You want it to be unique, beautiful, as close to perfect as can be and most of all you want it to say I love you. To make things easier for you, here's presenting the most Romantic Gifts for Women from Pressies4Princesses.
---
1

Engraved Personalised Teddy Bear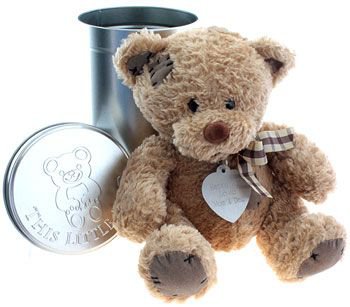 Price: £19.99 at pressies4princesses.co.uk
I don't quite know what it is about the humble teddy bear but I haven't met a single woman (old or young) who doesn't melt and go "Aww" at the sight of these adorable soft toys. This little teddy bear isn't just super cute and cuddly but you can also etch a special message on his heart shaped tag for that personal touch.
---
2

Heart Pendant Necklace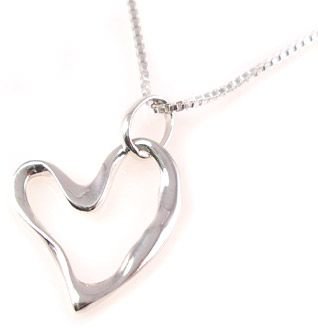 Price: £24.99 at pressies4princesses.co.uk
Relationships have their ups and downs and are often far from perfect but when it's true, you love each other no matter what, right? That's exactly what this not so perfectly shaped yet gorgeous heart pendant necklace represents. Love may not always be what you expect but it sure is BEAUTIFUL!
3

Daisies and Hearts Silver Earrings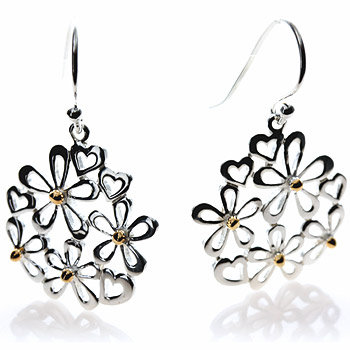 Price: £29.99 at pressies4princesses.co.uk
Flowers are quite possibly among the mostromantic gifts for women but if you hate seeing them wilt away, why not give her a lasting kind of flower? We're talking about this divine cluster of daisies and hearts earrings. Delicate, elegant and sure to add that special sparkle to her ears and her smile.
---
4

Love Love Tea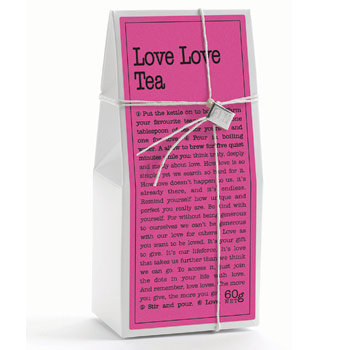 Price: £4.95 at pressies4princesses.co.uk
At the end of a long day, there's nothing more us women want than to cuddle with our better halves and share a cup of soothing warm tea and this Love Love Tea would be perfect for just that. Blended with rose, liquorice root and coriander seeds, it comes in a gorgeous pink package and is sure to lift her spirits instantly! We love men who can cook but if you can't, a hot cup of Love Love tea will suffice.
---
5

Fun in Bed Game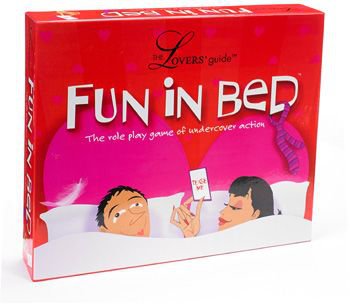 Price: £19.99 at pressies4princesses.co.uk
As the years go by, we tend to forget the initial chemistry and passion that comes with new love. Now, you can relive those old memories with this naughty Fun in Bed Game. It includes a gentleman's tie, a lady's stocking, a feather and 240 fun in bed cards guaranteed to bring back lots of memories, laughs and plenty of romance.
---
6

Love Mug by Edward Monkton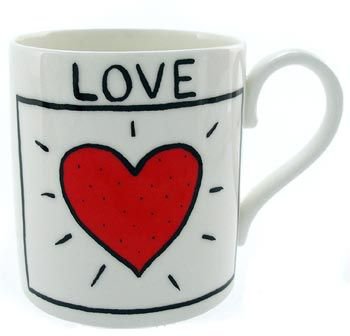 Price: £8.95 at pressies4princesses.co.uk
Funny gifts can actually be among the most Romantic Gifts for Women if done right. I am not a morning person but seeing that giant red heart with the word "Love" would definitely perk me up when I have that first cup of coffee. Also, the message at the back is hilarious. If your girl has a sense of humor, we guarantee that she will love this cute and witty Love Mug by Edward Monkton.
---
7

Fuzzy Friends Dog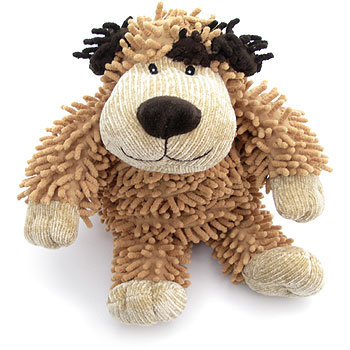 Price: £17.99 at pressies4princesses.co.uk
Appearances lie sometimes and despite what you might think, this Fuzzy Friends Dog is not just another soft toy. He actually has a wheat-filled pouch in his tummy scented with lavender essential oils, which means he smells good all the time! Also, you can remove the pouch, heat it in the microwave and replace it making Fuzzy Friends Dog the perfect warm companion for those winter nights when you are not around.
---
8

Heart Salad Bowl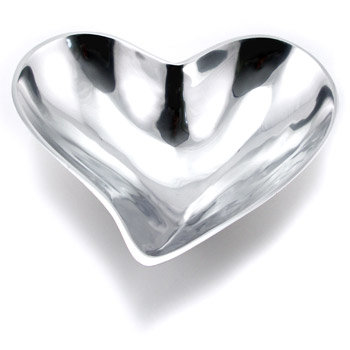 Price: £49.99 at pressies4princesses.co.uk
If your woman loves her salads and has a special spot for all things kitsch, she will adore this Heart Salad Bowl. Now imagine the two of you huddled close together, feeding each other some healthy salad from the same bowl. Cute overload! Well, you know what they say, sharing is caring!
---
9

Dawn Mist Leaf Heart Pendant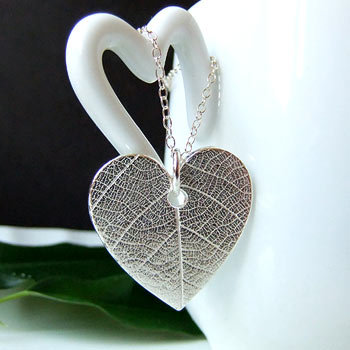 Price: £47.50 at pressies4princesses.co.uk
Inspired by the intricate designs on a leaf, this exquisite leaf heart pendant is really something else! The sheer beauty and attention to detail will sweep her right off her feet and she may never want to part with it and who can blame her, that pendant is divine! No matter what the occasion, this piece of jewelry is quite possibly one of the most Romantic Gifts for Women out there.
---
10

Passion Fruit & Orchid Candle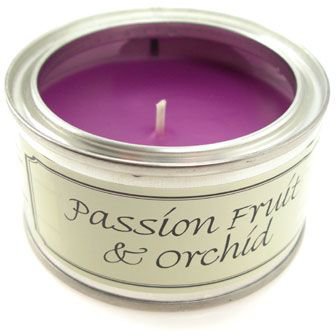 Price: £3.99 at pressies4princesses.co.uk
Set the perfect mood for bath time or cuddle time with this Passion Fruit & Orchid Candle. Can you imagine lying next to her while the subtle fragrance of passion fruit and orchid fill the air? Pure bliss, yes?
Those are my picks for the top 10 Most Romantic Gifts for Women. Gentlemen, put a little thought into it, get her something that makes her squeal with delight and make us proud! You probably want to start by checking out Pressies4Princesses. Good luck!
Top Image via weheartit.com
---
Comments
Popular
Related
Recent