Let's embrace DIY and gift-giving! How? By checking out (and eventually, buying) these fun gifts for a crafty friend. Whether your crafty friend is celebrating a birthday or you want her to feel special for no reason at all, one of the following items will be perfect.
---
1

Sew Crafty Socks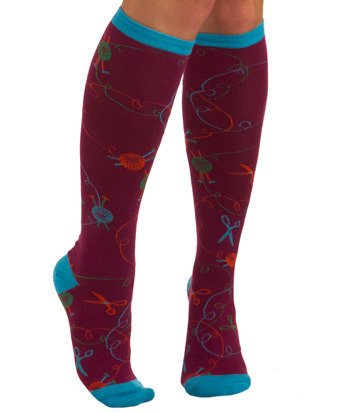 **Price: **$7.99 at modcloth
Very cute! While I am already sold on the magenta and blue colors, I have to say that the yarn ball and scissors are just too darn adorable. I love that they are high socks, too. This means that your friend will keep her legs warm while she's knitting you a thank you gift.
---
2

On the Button Sewing Box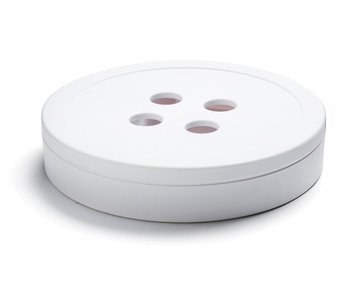 **Price: **$16.99 at modcloth
A list of fun gifts for a crafty friend will not be complete without a sewing box. Now this is not just any sewing box, though. I mean, who can resist that button design? Not I! In fact, I confess that I have seen something similar to this in a mall near me. And yes, I have been seriously considering buying it even though I already have several sewing kits.
---
3

The Button Factory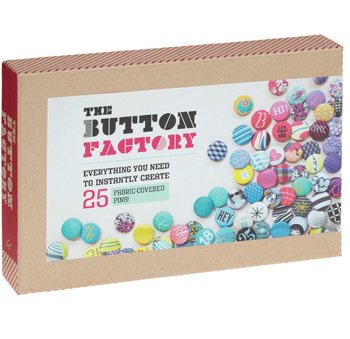 **Price: **$18.99 at modcloth
Aaack! This is making me drool! Imagine: your friend gets to make great button pins. She can get outrageously creative! Among these fun gifts for a crafty friend, this might be the one that I covet the most. Oh, the many things that I can do with these buttons!
---
4

Hop, Stich, and a Jump DIY Bunny Kit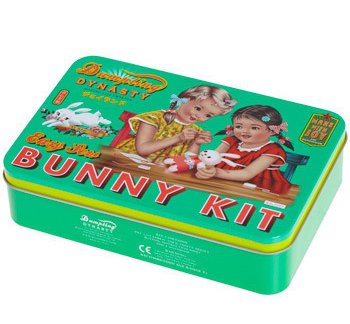 **Price: **$19.19 at modcloth
Sure these other fun gifts for a crafty friend will be well received but nothing compares to a gift that also comes in a whimsical tin container. Your friend most likely collects tin containers, too, so this particular gift will earn you a HUGE hug.
---
5

Letter B Stamp Kit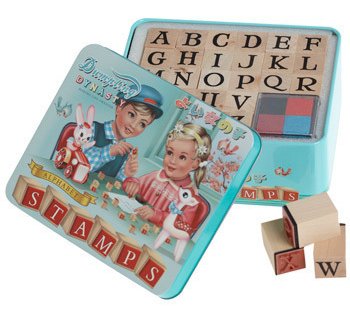 **Price: **$21.99 at modcloth
Contrary to what the label says, your friend will get the whole alphabet to play with. Two things your crafty friend will love about this gift: the tin container is utterly whimsical and there are four stamp pads. This is a great gift for someone who loves to do paper crafts or is into scrapbooking.
---
6

Star Wars Craft Book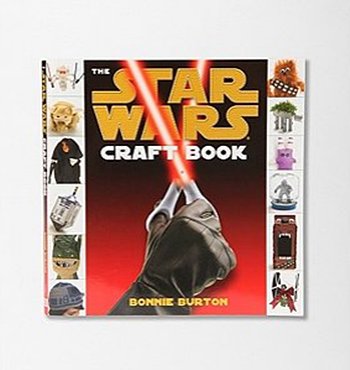 **Price: **$20.00 at urban outfitters
If your friend happens to love Star Wars, she (or he) will flip out upon opening this gift. Some projects include a Chewbacca sock puppet, Wookiee bird house, AT-AT herb garden, and Ewok flower vase. So yes, you get all kinds of Star Wars craft projects perfect for the home, for your fashion adventures, and for giving away.
---
7

The Fashion Sketchpad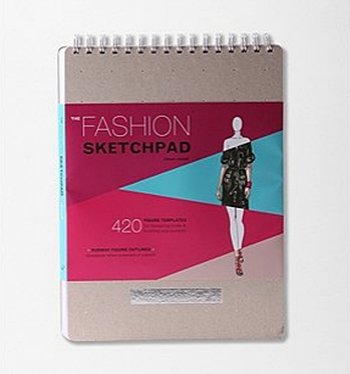 **Price: **$18.95 at urban outfitters
The ideal gift for a friend who dreams of gracing a NY Fashion Week runway with her creations. The great thing about this sketchpad is that it comes with figure templates. It also comes with a garment glossary that any budding fashion designer should be familiar with.
---
8

Pin Cushion Necklace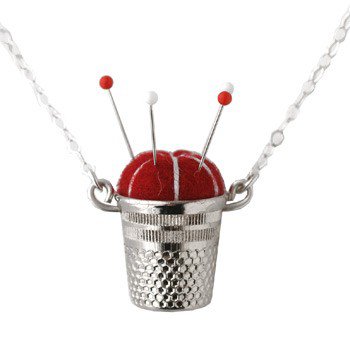 **Price: **$50 at shana logic
I'm sure I have featured this necklace here before but it deserves a place on this list of fun gifts for a crafty friend. No person who loves to sew can resist this adorable pin cushion necklace. It's just too cute for words, really.
---
9

Alex Toys My First Sewing Kit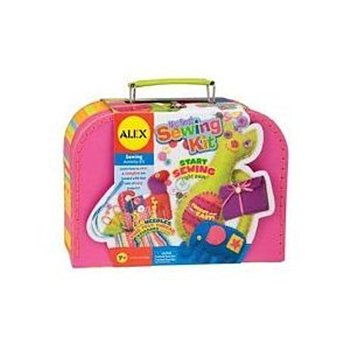 **Price: **$19.88 at amazon
And if your crafty friend happens to be 3 feet tall, this sewing kit got you covered. This kit comes with pre-cut patterns, felt, stuffing, scissors, measuring tape, and just about anything that a budding crafter would want.
So which of these fun gifts for a crafty friend do ya like? Don't worry, if your "friend" happens to be yourself, buying one of these is perfectly acceptable.
More
Popular
Recent