For every crazy cat lady in the world, there's at least one dog lover, someone who is truly mad about their favorite canine companion. For these dog people, it's not always easy to buy a gift… but I've recently found a site that specializes in gifts for pet-lovers… hooray! Here are 7 great gifts for dog people.
---
1

Pet Top Portable Drinking Combo Pack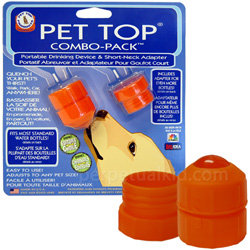 Price: $6.99 at perpetualkid.com
If you take your canine companion on long walks or brisk runs, he's going to get thirsty, and if you don't give him plenty of water, he'll get dehydrated — just like you. Use this handy cap, which fits most water bottles, to give him a quick drink and get back to the walk (or jog) at hand.
2

Blue Dog of Happiness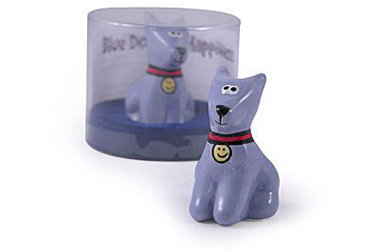 Price: $6.25 at perpetualkid.com
This charming little blue dog is made of ceramic, the ideal good-luck charm for your dashboard or desk or bookcase. Wouldn't he make a good gift for the dog lover on your list? I love his pointy little ears… you've heard of the Bluebird of Happiness, so why not the Blue Dog of Happiness?
---
3

Dog Coin Purse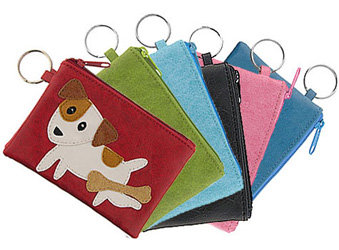 Price: $5.99 at perpetualkid.com
Choose from one of six bright colors (red, green, turquoise, black, pink, or blue), whichever you choose, you'll have the cutest coin purse in the kennel. Each is emblazoned with a spotted puppy and his favorite bone toy, along with a key-ring on the side and a zipper at the top. Each measures 4 inches wide by 3 inches tall, ideal for storing ID, debit cards, and cash.
---
4

Dog Buddha Statue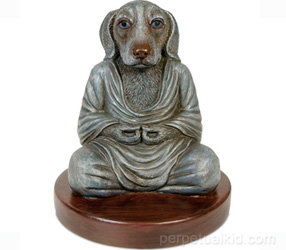 Price: $15.99 at perpetualkid.com
If you have a friend who's a dog lover, and happens to be hosting a house-warming party, this would be a wonderful gift! This little statue features the likeness of a very centered doggie deep in meditation, measuring 5 inches tall on a polished wood base.
---
5

Bad Dog Stickers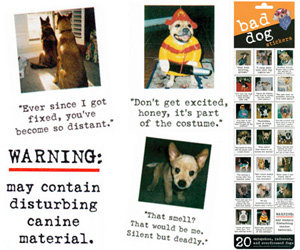 Price: $4.99 at perpetualkid.com
Every single one of these 20 stickers is hilarious, featuring a cute doggie with a quote that tells us exactly what he's thinking. Each measures an inch tall by an inch and a half wide, and they're all so cute and funny!
---
6

Doggie Birthday Bone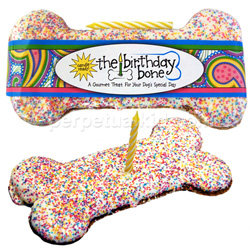 Price: $5.99 at perpetualkid.com
While this list is supposed to be gifts for dog lovers, I had to include this one, too! It's a gourmet, sprinkles-covered dog bone, perfect for celebrating a special occasion with your canine friend. It's not strictly junk food for Fido either — it's made of wheat flour, water, peanut butter, oats, and molasses, dipped in yoghurt.
---
7

Doggie Bubbles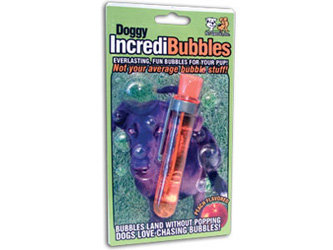 Price: $2.99 at perpetualkid.com
My kitty loves stalking, chasing, and popping these peach-flavored bubbles. They seem like normal bubbles, but they don't pop when they hit the ground. They wait for doggie or kitty to come and munch them or bat them down… these are so much fun!
Aren't all of these gifts perfect for a dog lover? My friend Rich, the owner of a dachshund, is getting those funny bad dog stickers for his birthday… Which of these gifts would you choose for the dog person in your life? Or is there something else you've spotted that might be even better? Please share!
---
Comments
Popular
Related
Recent