My grandmother always says that the way to a man's heart is through his stomach, and I tend to agree. But men prefer some foods over others, so a girl intent on capturing her man's heart needs to build a repertoire of dishes sure to delight him. And here are 7 recipes your boyfriend will love, just to get you started!
---
1

Hot Wings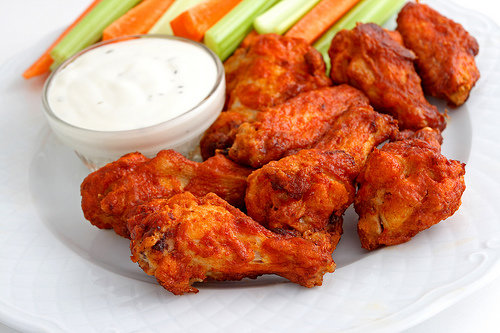 Photo Credit: CappiT
These are very easy to make, and I've never met a man who didn't love them! Take a package of chicken wings or drummies, and marinate in a glass dish for at least three hours in Frank's Red Hot sauce. Bake for one hour (for wings) or one hour and twenty minutes (for drummies) at 425 degrees. Remove chicken from the dish and coat in a mixture of 1 part butter for 1 part Frank's, then bake again for another five minutes. These are so tender they'll fall right off the bone, and they're delicious! Serve with a side of ranch to cool them down, if need be…
2

Pulled Pork Sandwiches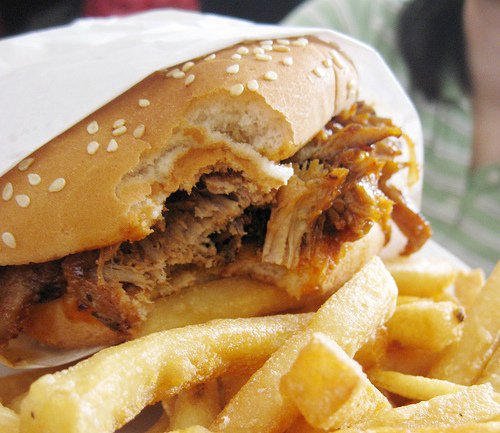 Photo Credit: idreamofmeat
This is perfect for a party or cookout! Cook the pulled pork in a crock pot with your favorite barbeque sauce and a little water, then serve on buns with a dollop of coleslaw and a side of chips. Yum! Be careful when cooking though, since the pork will get dried out unless you keep enough water and sauce in there…
---
3

Chili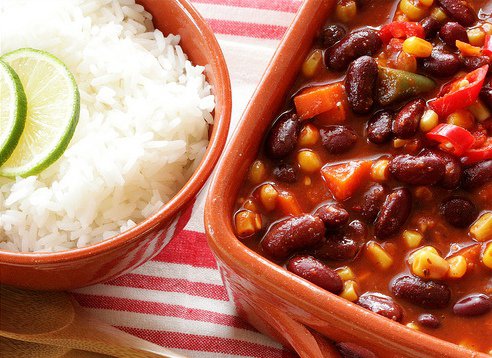 Photo Credit: C.Mariani (mostly away)
This is another easy but guy-pleasing meal. Rinse two cans of pinto beans and one can of dark red kidney beans and put them in a crock pot with three cans of diced tomatoes, one packet of McCormick's chili seasoning, and one pound of browned ground beef or turkey. Add a little kernel corn, too, if you want. Cook for at least four hours, then top with cheddar cheese, chopped fresh tomatoes, sour cream, or anything else you might like!
---
4

Roast Beef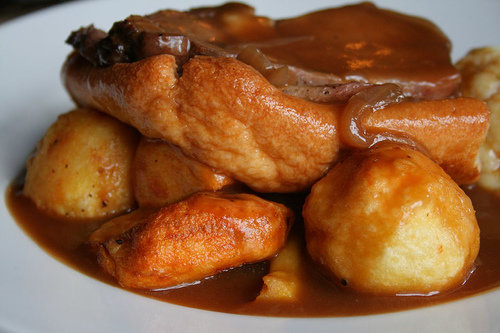 Photo Credit: Marian & Beata Lacko
If your sweetie is a meat and potatoes man, this recipe is sure to be a hit! Place a small roast in your crock pot along with a half-cup of water, some salt and pepper, some diced carrots, potatoes, and celery, and let it cook on low for about 8 hours. It will be so tender, it will fall to pieces. Serve with warm bread… he'll love it!
---
5

Enchiladas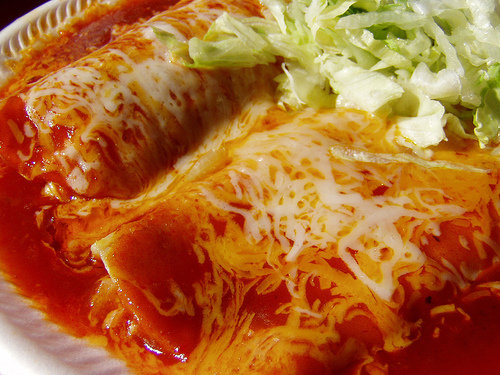 Photo Credit: Tom Spaulding
These take a little time, but here's a recipe: jennkstep.com I know what you're thinking — how can a man be satisfied with onion and cheese enchiladas… where's the meat? Trust me, though, Serve these hot out of the oven with a side of refried beans, some Spanish rice, and chips and salsa… he'll love it!
---
6

7-Layer Mexican Dip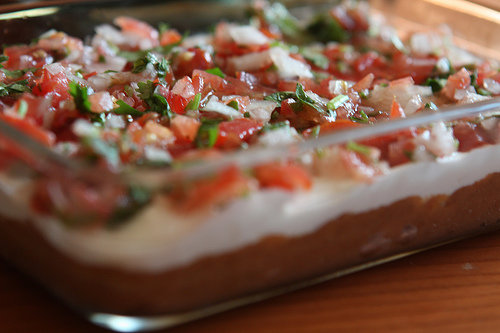 Photo Credit: maribel rickard
This is so easy, and perfect for parties! Spread a little refried beans in the bottom of a glass serving dish, then layer sour cream, shredded cheddar cheese, avocado, and salsa, until the dish is full. Sprinkle more cheddar cheese over the top, and serve with tortilla chips.
---
7

Twice-Baked Potatoes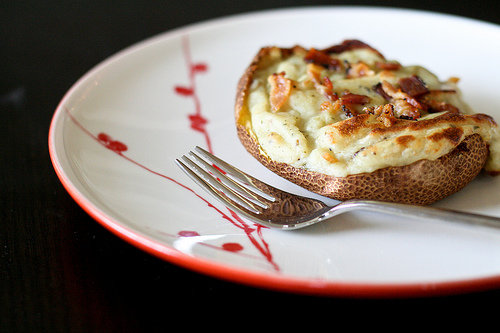 Photo Credit: bitchincamero
I've never met a guy who didn't love these! Cut a potato in half the long way, bake it, then hollow out the potato from the inside, leaving about ¼ inch of potato in the skin. Mash the potato with butter and milk, and combine with whatever toppings you'd like… bacon bits, cheese, broccoli bits, whatever! Then bake again for half an hour at low heat just before serving. Delicious!
Make any of these and your guy is sure to be thrilled… and full! Or maybe you already make these dishes for your sweetheart? What does he think of them? Or do you make another meal that guys love? Please let me know!
Top Photo Credit: AXEHD
---
Comments
Popular
Related
Recent