Before you buy certain wedding items like invitations, bridesmaid dresses, flowers, and even cake, it's important to think of all the colors you would like to incorporate. Here are 5 wedding color ideas that may help you with planning the wedding day of your dreams.
---
1

Yellow is Hot for Spring or Summer...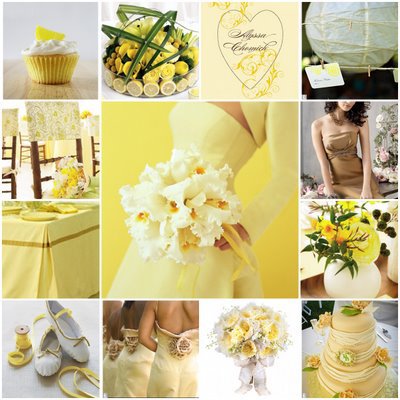 Yellow floral arrangements can include roses, daisies, daffodils, cymbidium orchids, and calla lilies. White, blue, or green are great colors to accent your bright hues of yellow. Fun centerpieces of lemons will get your party talking about how creative you are. Yellow is a fun, bright color and doesn't have to look like the yellow bus color you remember from elementary school. Make your wedding day shine just as bright as your beautiful smile.
2

Bright Blue as the Ocean or as Dark as the Night Sky…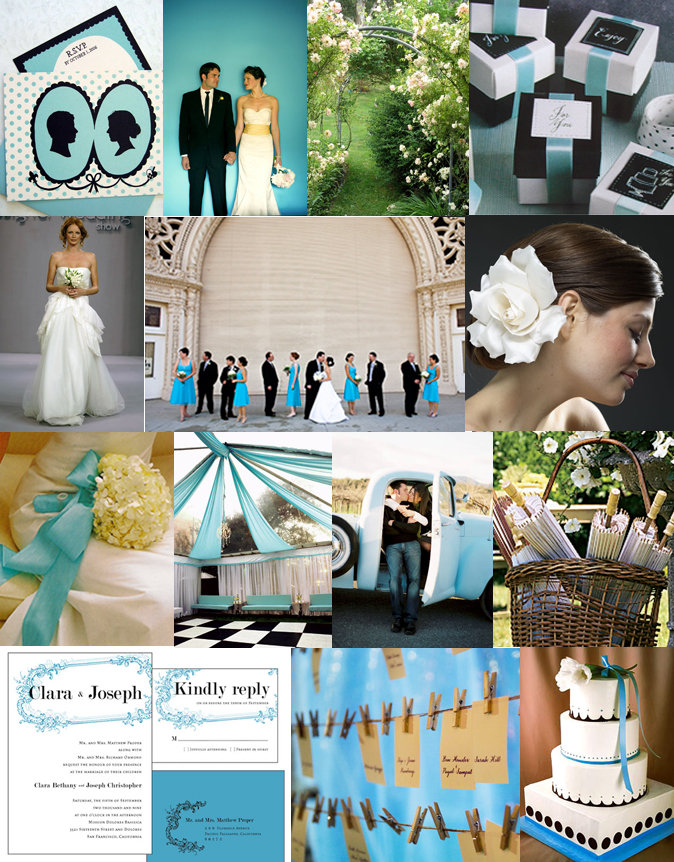 Blue comes in many different shades and can be great for all seasons. Darker shades of blue are great for fall and winter while light, brighter shades of blue are beautiful for spring and summer. Hydrangeas, tulips, delphiniums, and poppies are beautiful for full bouquets and are nice accents with other flowers of white, yellow, or orange. Hues of tiffany blue, teal, navy, and cobalt are stunning on many bridesmaids. We will be using a teal blue with white accent colors for our wedding. So far I have purchased teal blue invitationsand when we go dress shopping this May we're hoping to find teal bridesmaid dresses.
---
3

Red is Fun, Vibrant, and Very Popular…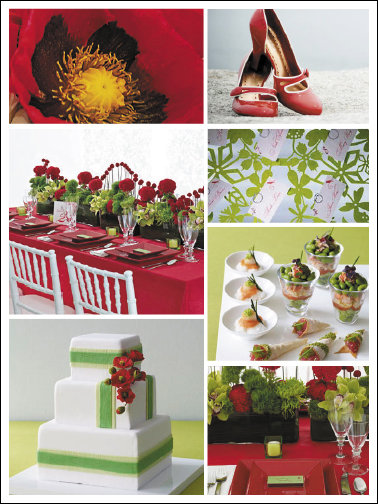 Bright, apple red can be found throughout the year, but is nice in the winter to combine with shades of green for those celebrating Christmas. Red is very easy to find in the floral department with beautiful roses, calla lilies, poppies, dahlias and peonies. Centerpieces can be fun with red apples in tall hurricane vases or red ornaments during the Christmas season. Some bridal gowns now come with accent colors or ribbons and red is a very hot color for doing so and will have everyone talking about your extraordinary dress.
---
4

Purple Might Be the "it" Color Right Now, but Will Forever Be Hot…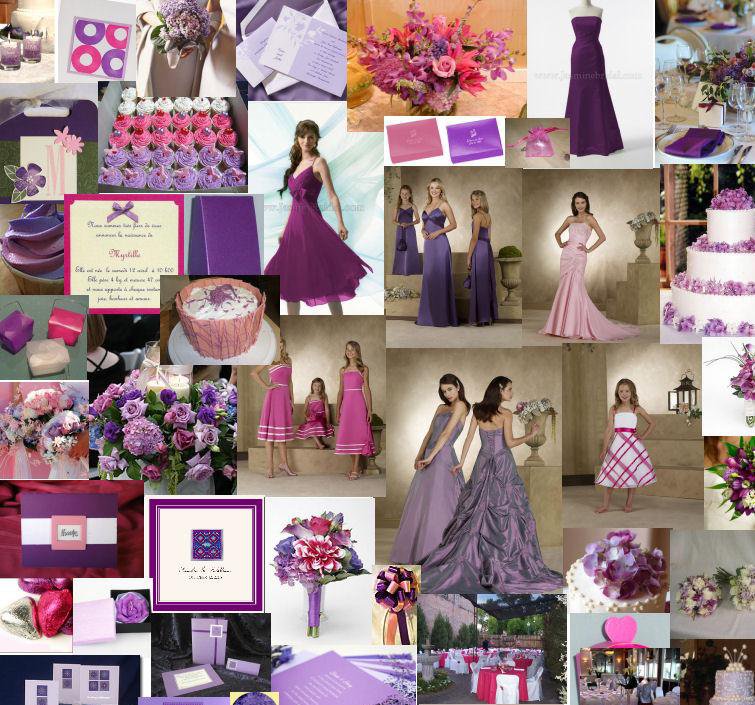 Purple is another color that has bright shades that are perfect for the spring and summer seasons while darker shades are just as perfect for the fall and winter. Bouquets of dahlias, hydrangeas, roses, freesia, and orchids are always a great pick in hues of purple. It is an elegant color that can be complimented by shades of pink, white, and green. Your bridesmaids and even your groomsmen will be confident in purple.
---
5

Green is Not Just an Accent Color with Leaves Any More…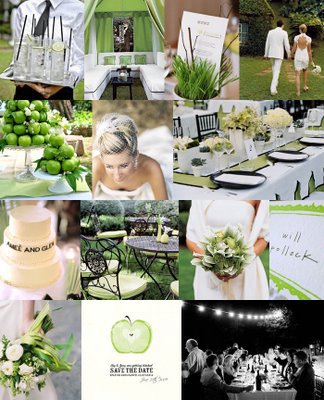 Hydrangeas, cymbidium orchids, and spider chrysanthemums are all beautiful flowers that are much more than just green weeds. Limes and green apples make great centerpieces for any creative bride who is looking for something a little different. And don't be afraid to use those leaves, ferns, and vegetables like artichokes within your floral arrangements and centerpieces. Details that are more than what's expected always make for a memorable wedding. Green can also be made simple if that is your pleasure just as any color.
*5 Tips on Dressing for Somebody's Wedding
What colors are **you **using for your wedding?
Source Credit: TheKnot.com, Brides.com
Photo Credit: TheWeddingDecorator.blogspot.com, Glamourthis.wordpress.com, Whitneyandbrycewedding.wordpress.com, Snippetandink.blogspot.com
---
Comments
Popular
Related
Recent