1

Liza Minnelli and David Gest ...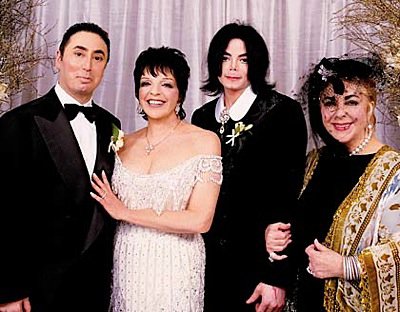 Cost: $3.5 million
Who: Oscar-winning entertainer Liza Minelli and producer David Gest
**When: **2002
Where: Marble Collegiate Church, New York City
Wedding Extravaganza: Michael Jackson was Best Man and Elizabeth Taylor was Maid of Honor! The wedding cake was twelve layers high, Tony Bennett and a sixty-piece orchestra entertained guests at the reception, and the 500 guests included Diana Ross and Lauren Bacall.
How Is the Marriage: Sadly enough, $3.5 million won't buy you happiness… these two are already divorced.
---
2

Paul McCartney and Heather Mills ...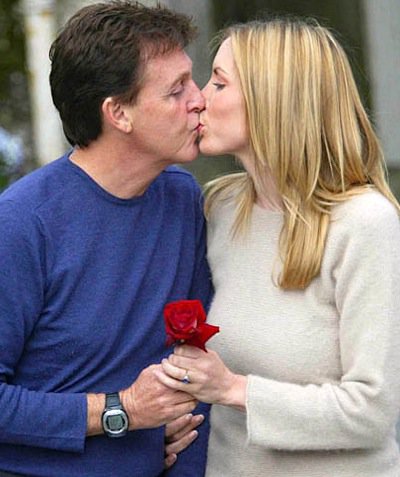 Cost: $3 million
Who: Beatle McCartney and model/activist Mills
When: 2002
Where: Ireland
**Wedding Extravaganza: **Elton John, Eric Clapton, and Ringo Starr were among the mega stars, who were invited to the wedding. They all enjoyed the Indian-themed reception, which featured authentic Indian dancers and a vegetarian food feast. To end the night, intricate fireworks rained over the guests.
**How Is the Marriage: **To end the marriage, it took weeks and weeks of tabloid battles over the couple's money and daughter Bea.
---
3

Elizabeth Hurley and Arun Nayar ...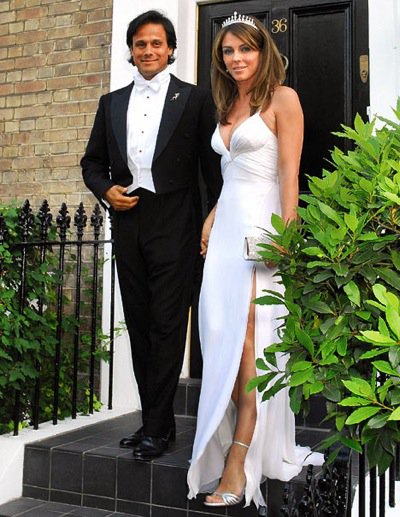 Cost: $2.5 million
Who: Indian businessman Arun and model/actress Hurley
When: 2007
Where: Castle in Gloucestershire, UK, then - Castle in India.
Wedding Extravaganza: First, 300 guests attended a ceremony at a castle in Gloucestershire. Then, a traditional Hindu ceremony was held in India in a palace! Talk about a royal wedding… the ceremonies lasted eight days!
How Is the Marriage: So far, these two are still married and in love, so maybe this extravagance was a good investment.
4

Tom Cruise and Katie Holmes ...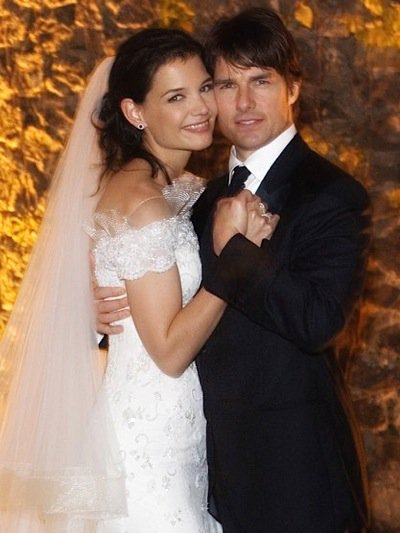 Cost: $2 million
**Who: **Superstar actor Cruise and lesser-known actress Holmes
When: 2006
**Where: **Odescalchi Castle, Italy
**Wedding Extravaganza: **Guests included other superstar celebrities like David and Victoria Beckham, Brooke Shields, Will Smith and Jada Pinkett Smith, and Jennifer Lopez.
Giorgio Armani personally designed the bride and groom's attire. The five-tiered chocolate wedding cake was covered in handmade chocolate roses, and the groom serenaded his bride with "You've Lost that Loving Feeling".
How Is the Marriage: So far, Katie's still got that loving feeling… and maybe this celeb couple will stay strong!
---
5

Elizabeth Taylor and Larry Fortensky ...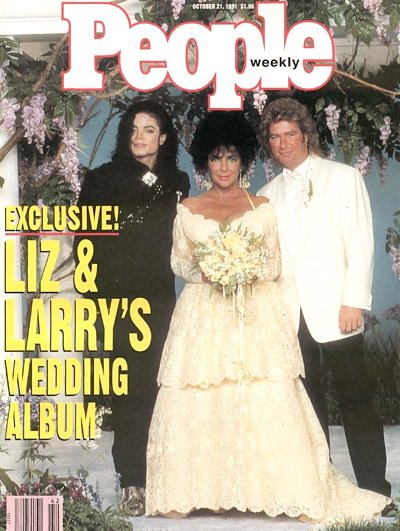 Cost: $2 million
Who: Iconic actress Taylor and construction worker Fortensky
**When: **1991
Where: Michael Jackson's Neverland Ranch
Wedding Extravaganza: Taylor participated in her eighth wedding – this time, she married construction worker Fortensky, who was twenty years younger than her.
The couple held their weird wedding at Michael Jackson's Neverland Ranch, and Michael even gave away the bride!
Liz dressed in canary yellow in a gown created for her by Valentino, and guests included Nancy Reagan, Eddie Murphy, and Liza Minelli – who topped our list with her own most expensive wedding a few years later.
How Is the Marriage: Poor Liz and Larry… the marriage only lasted five years.
---
6

Christina Aguilera and Jordan Bratman ...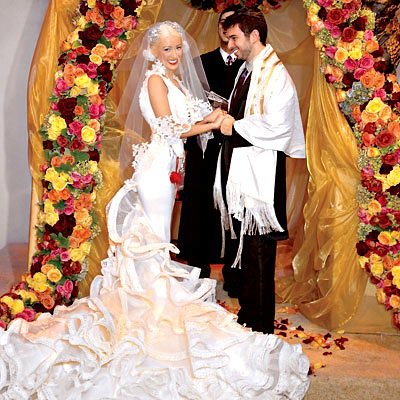 Estimated cost: $2 million
Who: Pop starlet Aguilera and her music executive Bratman
When: 2005
Where: Napa Valley, CA
**Wedding Extravaganza: **Aguilera walked down the aisle in a Spanish-style Christian Lacroix gown before changing into a sexy satin mini for reception dancing.
The giant white tent where guests, including Sharon Stone, mingled was draped with white roses, crystals, and silver drapes.
The wedding couple spent their wedding nights at the Auberge de Soleil, where suites cost just $3,500 a night.
How Is the Marriage: So far, Aguilera and Bratman still have the magic… they're still together and have one child.
---
7

Elton John and David Furnish ...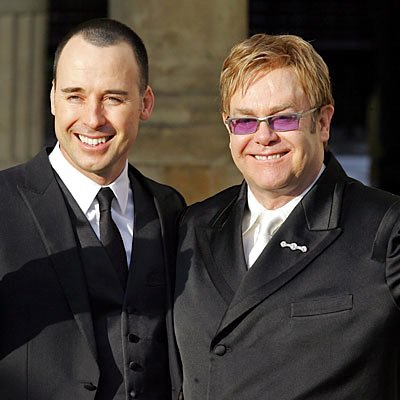 Cost: $1.5 million
Who: Pop singer John and his longtime partner, filmmaker Furnish
When: 2005
**Where: **Windsor's Guildhall, UK
Wedding extravaganza: The couple exchanged their vows at Windsor's Guildhall… the same spot where Prince Charles married longtime girlfriend Camilla Parker Bowles earlier that same year. Six hundred guests partied at Elton's mansion for the reception, drinking pink champagne and dancing in the two massive tents.
**How Is the Marriage: **So far, these two are still going strong!
---
8

Michael Douglas and Catherine Zeta-Jones ...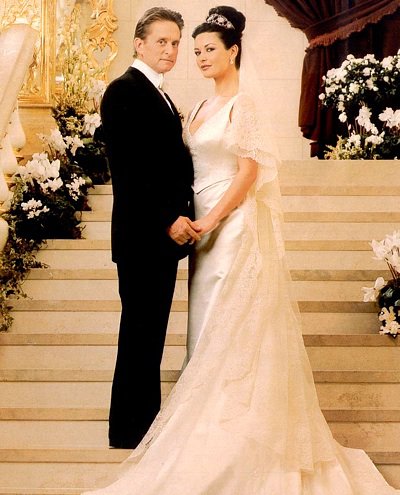 Cost: $1.5 million
Who: Oscar-winning actors Douglas and Zeta-Jones
When: 2000
Where: New York City's Plaza Hotel
Wedding Extravaganza: Wishing them well were famous celebrities including Sean Connery, Jack Nicholson, and Michael Caine. To keep out unwanted guests, Douglas and Zeta-Jones sent out invites with holograms imbedded in them… guests had to present their invitations to guards to be scanned before they could enter. Entertainment included multiple Grammy-winning stars.** **Catherine wore a Christian Lacroix gown and a tiara
**How Is the Marriage: **These two lovebirds are still together almost nine years later and have two kids.
---
9

Tiger Woods and Elin Nordegren ...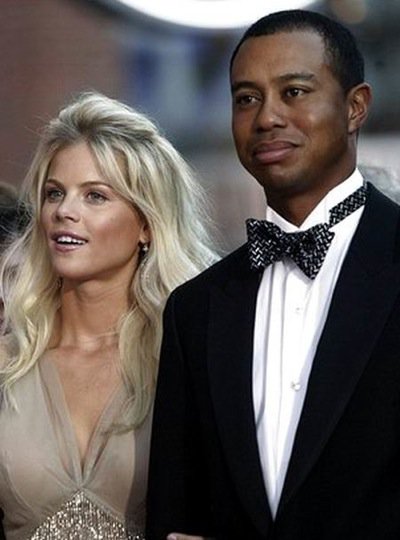 Cost: $1.5 million
Who: Famous golf player Woods and Norwegian model Nordegren
**When: **2004
Where: Exclusive Sandy Lane Resort, Barbados.
Wedding Extravaganza: Famous guests included Michael Jordan and Charles Barkley, and the entertainment at the reception was Hootie and the Blowfish. Tiger rented out the entire hotel and the island's whole fleet of helicopters to guarantee privacy for his big day. After an elaborate fireworks display to end the night, the newlyweds spent their wedding night on Tiger's yacht.
How Is the Marriage: Still together, these two have one toddler daughter, Sam.
---
10

Eddie Murphy and Nicole Mitchell ...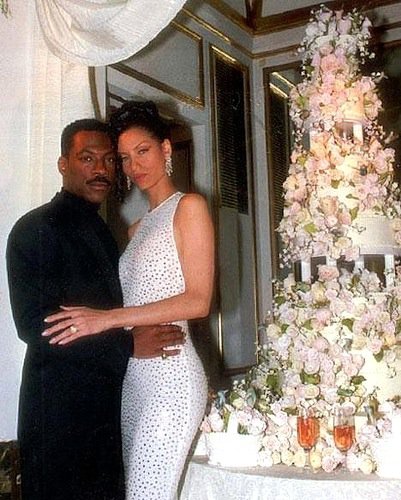 Cost: $1.5 million
**Who: **Comedian Murphy and model Mitchell
When: 1993
Where: Plaza Hotel in New York City, which seems to be a popular spot for high-priced celebrity nuptials.
Wedding Extravaganza: Out of the 500 guests attending, famous faces including Bruce Willis, Demi Moore, and Prince.
The bride wore a gown with a twelve-foot-long train, and guests partied all night at a disco-themed reception. Murphy even had The Plaza recarpet the ballroom in white to match the wedding theme… now that's extravagance.
How Is the Marriage: Unfortunately, all that money couldn't buy these two love – they divorced after thirteen years of marriage.
Wow - those high-priced parties completely put my little wedding reception to shame! How about you? Did you (or will you) spend a fortune on your wedding day, or do you find these expensive events just plain excessive?
Photo Credit: arkworld, Hebig.org, DailyMail.co.uk, zimbio.com, FahionBride'sWeblog, hoahoctro.vn, gay.com, alag3.mfa.kfki.hu, vietnamnet.vn,
More
---
Comments
Popular
Recent