Have you ever noticed that celebrity relationships seem to go much faster than normal ones? While most people have known each other for three or four years before getting engaged, celebrities seem to find three or four months to long, and most have children before they've known each other a year! I've been looking into the true length of celebrity proposals, and here are ten couples who got married in record times...
---
1

Eddie Murphy and Tracey Edmonds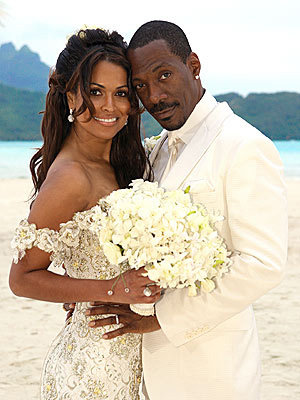 Engagement Length: Seven Months
Just two weeks after his break up from pregnant ex-spice-girl Mel B, Eddie had proposed to the gorgeous Tracey Edmonds. They didn't have a long engagement, only seven months, but their marriage lasted even less...they broke up two weeks afterwards.
2

Katie Price and Alex Reid
Engagement Length: Six Months
Okay, so Katie isn't exactly known for her slow moving relationships, but after her shock split with Peter Andre, I thought she'd be on her own for a while to sort herself out. Her personal trainer had different ideas, though, introducing Alex and Katie, who soon got engaged. The engagement lasted only 6 months, before they had a surprise ceremony in Las Vegas, much to everyone (including Peter's) surprise!
---
3

Christina Ricci and Owen Benjamin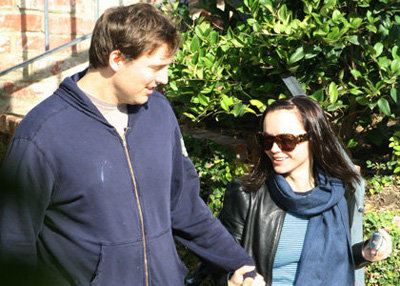 Engagement Length: Five Months
Christina and Owen made such a cute couple! They always seemed to be so happy together, and the height difference of more than a foot didn't seem to bother the pair. Christina was quoted admitting that she wanted a ring, and a tax break. Her obvious romance didn't woo Owen, though, and the pair called off their engagement two months later.
---
4

Paris Hilton and Paris Latsis
Engagement Length: Four Months
Paris and Paris seemed like a match made in heaven, and the Greek Shipping heir even bought Paris two rings...one inscribed with "I Love You", and the other a 23 carat diamond. He was clearly keen to keep her happy! Their proposal didn't last long, though, with Paris giving his rings back after just four months.
---
5

Chantelle Houghton and Samuel Preston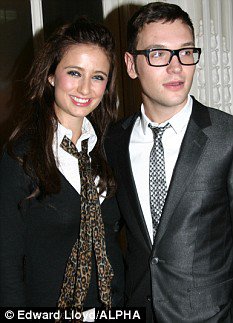 Engagement Length: Four Months
Chantelle and Samuel were the nations sweethearts after they appeared in Big Brother, and everyone was happy to see their relationship continue off screen. They fast tracked their engagement and had a lavish wedding just four months later, which they were forced to defend when they split up ten months later.
6

Britney Spears and Kevin Federline
Engagement Length: Three Months
Britney shocked the world when she announced her engagement to backing dancer Kevin, especially after her earlier marriage lasted only 55 hours. She even bought her own engagement ring, costing $400,000! The pair had a rushed 'low key' marriage three months later.
---
7

Tori Spelling and Dean McDermott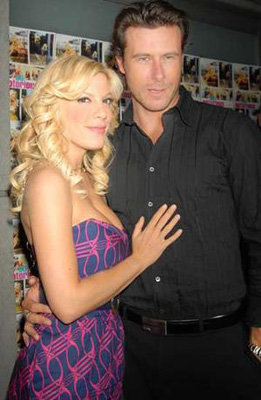 Engagement Length: Three Months
Tori and Dean were both married when they met, but after divorcing to be together, the couple wasted no time in getting engaged. Dean proposed with a custom made engagement ring at Christmas, and three months later the couple married on a private island of Fiji, with no guests. They are still together, though, and have recently renewed their vows!
---
8

Katie Holmes and Tom Cruise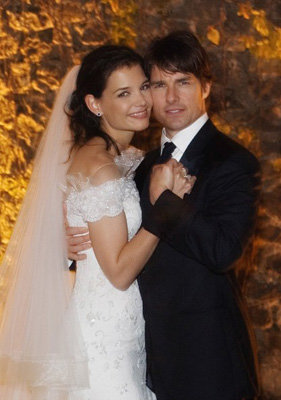 Engagement Length: Two and a half months
Tom pulled out all the stops to impress Katie, including dates on a private jet! The couple seemed to be growing close, and when Tom appeared on Oprah, he famously jumped up and down on the couch to display his love. So it wasn't much of a surprise when he whisked her to the top of the Eiffel tower with a candlelit meal and a five carat diamond ring!
---
9

Geri Halliwell and Fabrizio Politi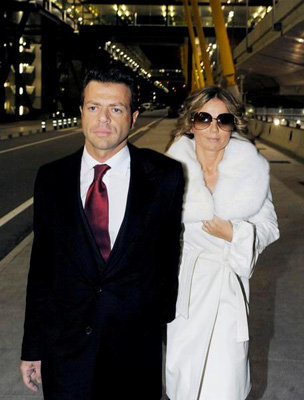 Engagement Length: Two Months
Geri seemed to have finally found happiness when she met Fabrizio, a mega rich man who seemed to spoil her! They met in December and Fab proposed just a week later, with a huge diamond ring. They toured Madrid, Paris and London showing it off, before splitting two months later.
---
10

Pamela Anderson and Tommy Lee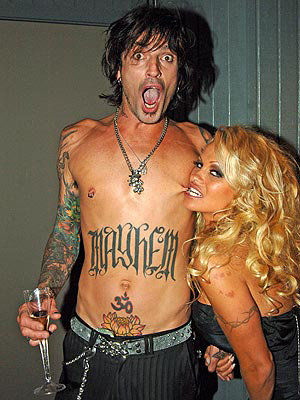 Engagement Length: 96 Hours
Taking the award for shortest engagement is Pammy, who met Tommy at a party in 1994 and married him on a beach just 96 hours later. The couple had two children together, but the relationship broke up twice before Pammy filed for divorce.
Well, despite some happy endings, I think it's safe to conclude that the longer the engagement, the bigger the chances of a happy marriage! It's certainly interesting seeing how fast a celebrity wedding can be arranged! Did you have a super fast wedding, or have I missed a celebrity couple out? Please let me know!
Top Photo Credit: gapey
---
Comments
Popular
Related
Recent