There is something about wedding news that makes me happy. Perhaps because the subjects are happy. Or perhaps the photos accompanying the news almost always involve beautiful dresses and flowers. So we have here 5 celebrity couples who tied the knot very recently. We will not see actual wedding photos for some of them but I'm sure each piece of news will make you smile. Tell us, which of these couples is your fave?
---
1

Gemma Arterton and Stefano Catelli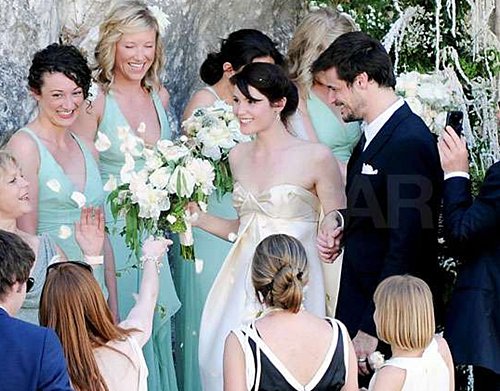 Gemma was the lovely leading lady of Jake Gyllenhaal in Prince of Persia. Gemma and Stefano, a fashion manager, got engaged last summer and got married last week in Spain. Theirs was a love at first sight kind of story. She even admitted that right after meeting Stefano, she wrote on her diary that she has met the man she was going to marry. Stefano felt the same. AWWW!
---
2

Martin Lawrence and Shamicka Gibbs

**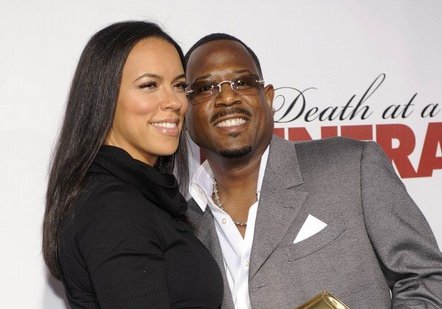 **
I like Martin Lawrence; he has funny movies. Congratulations to him and his new wife, Shamicka. Looks like Martin got lucky. Shamicka is gorgeous! The two got married in Beverly Hills, with their three daughters as flowers girls. Yep, they have been together a very long time. Guests included Denzel Washington and Eddie Murphy.
---
3

Lala Vasquez and Carmelo Anthony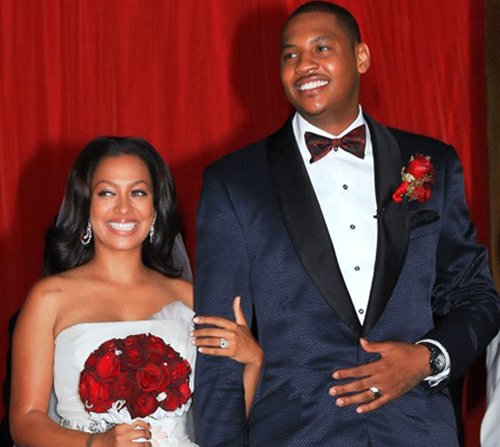 Do you guys remember VJ Lala? She married her boyfriend, NBA star, Carmelo Anthony over the weekend. Lala wore a Vera Wang dress. There were 300 guests and they included Kim Kardashian and LeBron James. Theirs was a red-themed wedding. If you want to know more about the couple, watch out for their reality show to be aired later on VH-1.
*<a title="7 Very Strange Celebrity Couples …" href="https://allwomenstalk.com/7-very-strange-celebrity-couples/">7 Very Strange Celebrity Couples …
---
4

Carrie Underwood and Mike Fisher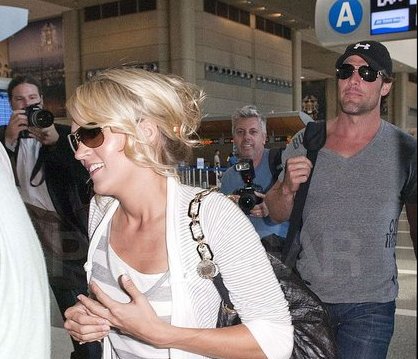 Tying the knot on the same day as our previous couple are Carrie Underwood and her hockey player boyfriend, Mike. The two got married at the Ritz-Carlton Reynolds Plantation in Greensboro, Georgia. "We could not feel more blessed to have found each other and to have shared this day with our friends and family that mean so much to us!" the couple told People in a statement. It was signed "Mike& Carrie Fisher". Aww how very sweet. Photo shows the two headed to their honeymoon.
---
5

John Krasinski and Emily Blunt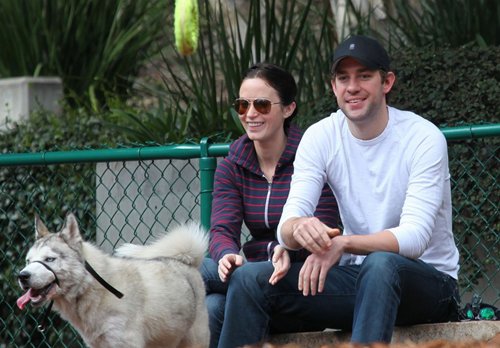 This pairing makes me smile. Who here thinks they will have beautiful kids? I love the fact that they are very low-key, too. The two got married in Lake Como, Italy. And who could possibly be better to help them with the whole affair than George Clooney, right? That guy is always down for a good party. Sorry, no clear photos from the ceremony yet.
---
Comments
Popular
Related
Recent