Let's face it, most celebrity weddings are super over the top...but don't they look like they would be so much fun?! A friend of mine has recently got engaged, and we've been looking at celebrity weddings as inspiration for her big day. These are the 7 weddings I'd have to loved to go too...
---
1

Courtney Cox and David Arquette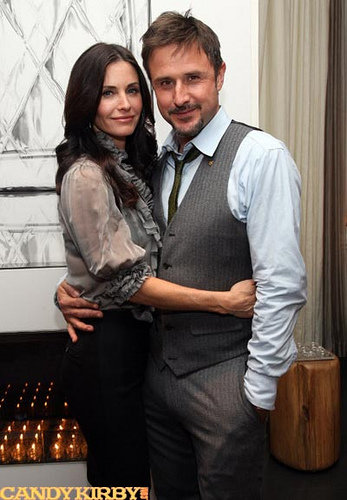 Photo Credit: candykirby
This wedding just seemed so...real. It happened in July 2000, with Courtney wearing a sleek and simple Valentino gown and holding a bouquet of red roses. They got married in a gorgeous cathedral in California, and had the most gorgeous glittering wedding rings. So romantic... Don't be fooled, though, there was still a big celebrity attendance, including Brad Pitt and Jennifer Aniston.
---
2

Gwen Stefani and Gavin Rossdale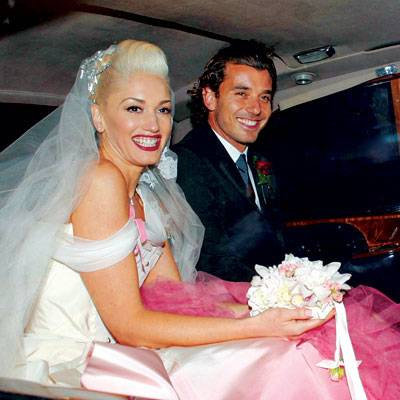 Photo Credit: mariana_paz
I'm a huge Gwen Stefani fan, and I love her wedding idea! They tied the knot in London in 2002, at St Pauls Covent Garden. Gwen arrived an hour late, keeping everyone on their toes, in a stunning blue Rolls Royce. She had a stunning white and pink dress....and to make it even cuter, they even hired the same car and driver to celebrate their one year anniversary. Awww!
---
3

Nicole Kidman and Keith Urban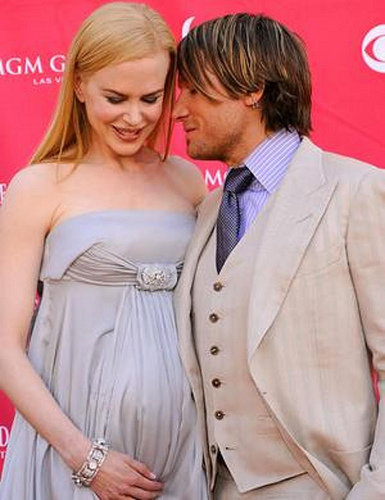 Photo Credit: sam_herd
I love Nicole's dress...she went home to Australia to marry Keith, in a stunning Balenciaga gown and Louboutins. The pictures look amazing...and they had Russell Crowe and Naomi Watts in attendance, as well as many others. What a wedding!
---
4

Katie Holmes and Tom Cruise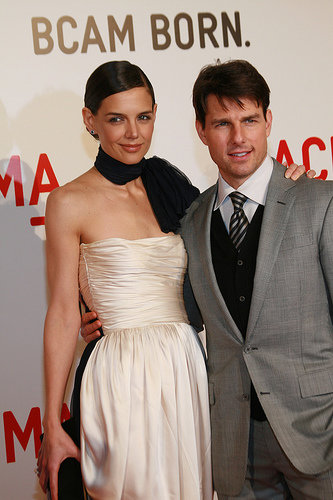 Photo Credit: N10Z
This was the whirlwind relationship of the year, and the pair wed in 2006 in an Italian Castle. Katie had a gorgeous Armani dress, and Tom had an Armani suit...they certainly looked the part, and had famous guests such as Victoria Beckham, and Jennifer Lopez. Mark Ronsen played the music...it was such a luxurious ceremony!
---
5

Renee Zellweger and Kenny Chesney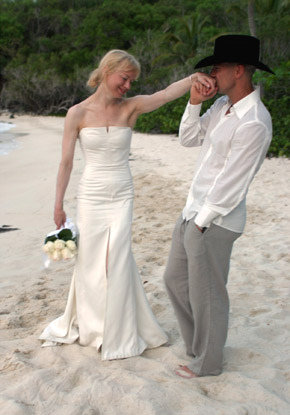 Photo Credit: linadeluxe
Not only did Renee have an amazing dress, but she also had the beach wedding most girls dream of...white sands made the perfect backdrop! The pair had an intimate event with just 30 guests, on the Virgin Islands. I loved Renee's strapless gown, and Kenny chose a grey linen suit and bare feet, with his trademark cowboy hat.
---
6

Jamie Oliver and Juliette Norton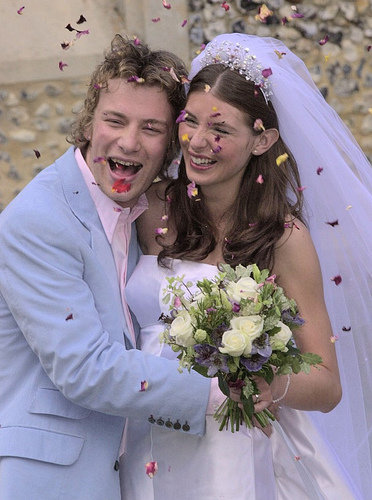 Photo Credit: Mas Ayu
Jamie married his childhood sweetheart in Essex, in June 2000. They had 100 guests, and an Elvis impersonator...Jamie even made the bread for the reception at 5am on his wedding day! He looked great in a blue linen suit, but it was her dress that I loved...It's the big white dress everyone dreams off, and they both look so happy!
---
7

Joe Cole and Carly Zucker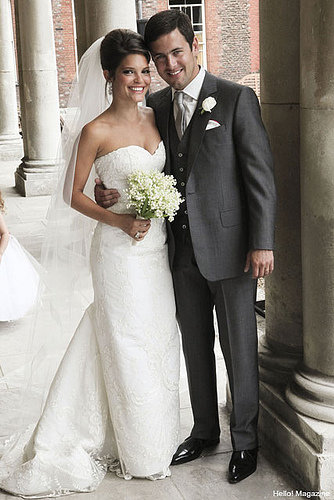 Photo Credit: atelier online IL SOGNO DI UNA DONNA
The Chelsea man had his ceremony at Royal Hospitals' Chelsea Chapel, and she looked absolutely gorgeous in her ivory Oscar de la Renta gown. The groom wore a custom Saville Row suit, and they looked stunning. Which you'd expect for the reported 2 million pounds it cost!
Wow, whether they splashed the cash or had intimate do's, these weddings would be amazing to attend...and I love looking at the dresses! I just can't decide which one I love the most...Renee's romantic beach wedding, or Gwen's rolls Royce and church? Which one is your favourite? Please let me know!
Top Photo Credit: Ryan Brenizer
More
---
Comments
Popular
Recent