When days are getting hot, you can expect your favorite actresses making the temperature go even higher by donning the skimpiest of bikinis. Below, I will give you photos of some actresses who have been snapped recently, enjoying the sun, sand, and other wonderful things that summer has to offer. Which of these bikini bodies is your favorite? Which bikini do you covet?
---
1

Halle Berry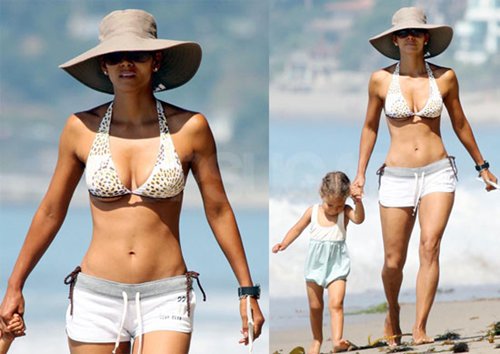 Can we get a "RAWR?" Oh man, what I would give to have that flat stomach! And perhaps a bit of cute-baby-making abilities as well.
2

Katy Perry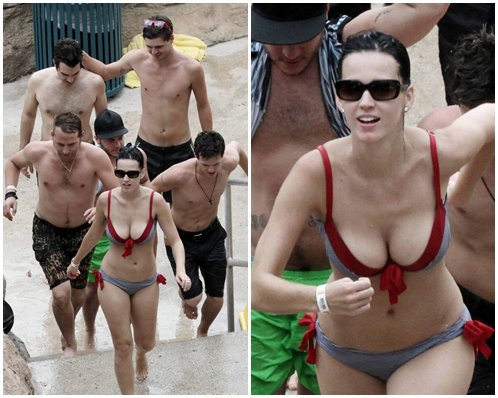 This singer has an enviable pair of upper body "goods". Her behind is wonderful as well! I like the fact that she is not teeny tiny thin but is not very flabby either.
---
3

Sienna Miller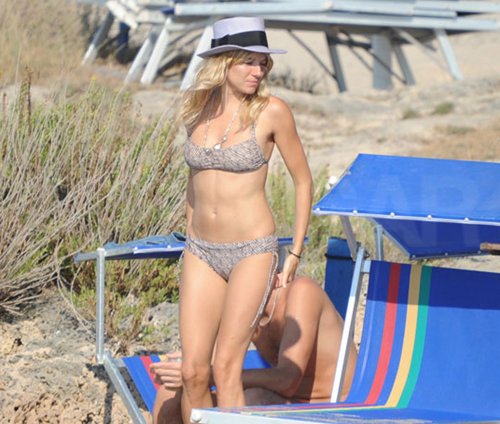 Now that Sienna and Jude are back together, you cannot believe the amount of PDA that these two have been busy with. I had a hard time choosing a bikini photo of Sienna because almost all show her and Jude kissing or hugging. But back to this petite body...This is a nice beach outfit, isn't it? Love the hat.
---
4

Kathatrine McPhee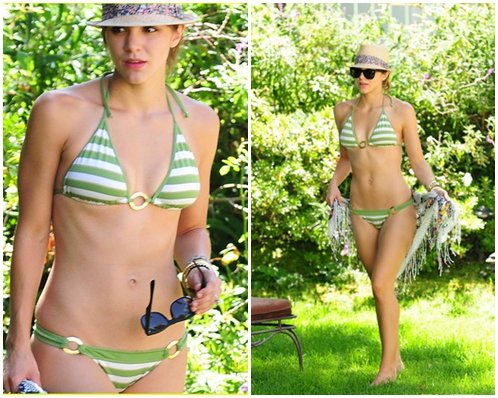 She looks fit, doesn't she? With this frame, she could be a model or something. Is she still singing or acting these days?
---
5

Heather Graham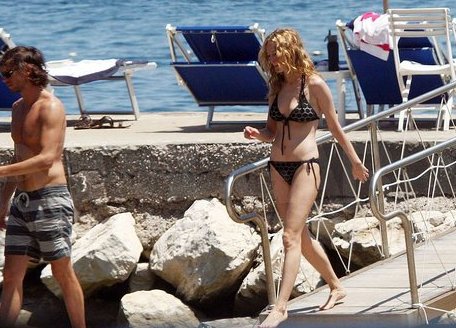 I have seen better celebrity bikini bodies but I covet her bikini. That is one sweet pair. I thought striped bikinis are fun but polka dot ones are great, too.
---
6

Carrie Underwood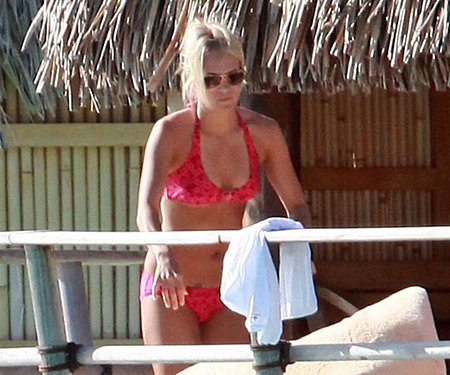 Hot pink bikini for your honeymoon? Why not?! You will surely make your new husband go crazy.
---
7

Lo Bosworth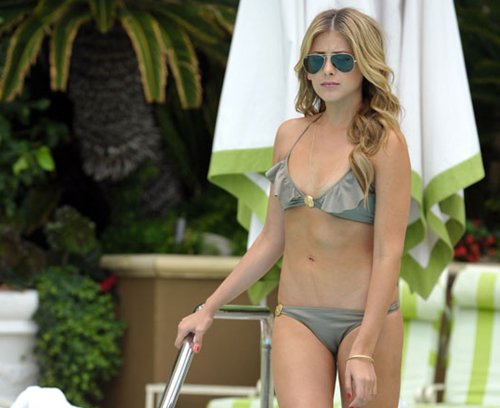 For a moment there I thought I was seeing Jennifer Aniston photos. She has that Jen-circa Rachel in 1996 vibe, doesn't she? I love this bikini --- ruffly and sweet.
---
8

Whitney Port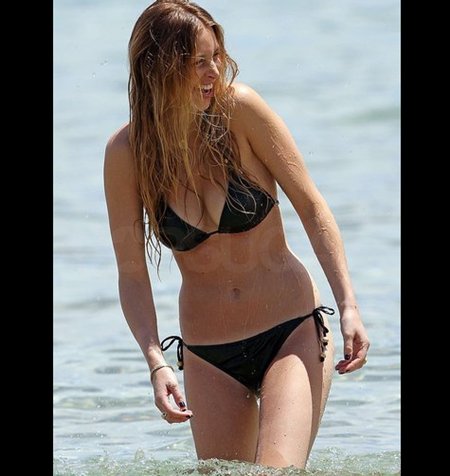 From one reality TV star to another... Whitney sure has the body to carry this black bikini. Do you like this beach look? What would you wear if you happen to be in Hawaii right now?
---
9

Janet Jackson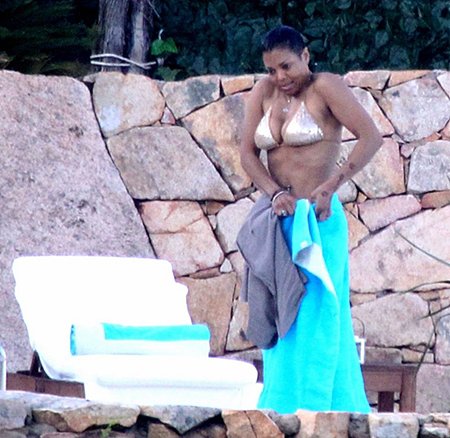 This reminds me to start working out right away so that I can look this hot in a decade or so.
---
10

Jenna Dewan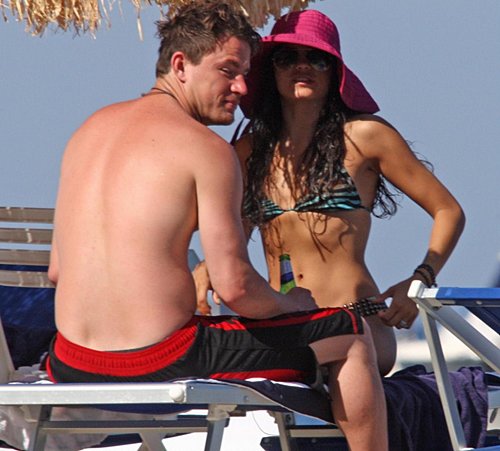 Okay, we don't really need Channing Tatum in this photo but his presence doesn't hurt, right? Anyway, Jenna has been looking hot in her recent beach photos. If it's your wedding anniversary holiday and you're married to someone that cute, you'd work hard on looking hot all the time, too.
So there you have actresses almost half naked and gracing beaches and pools all over the world with their beauty. Which body caught your attention?
---
Comments
Popular
Related
Recent