So my boyfriend and I were just discussing young actresses we find very pretty. He mentioned that he is not so sure if he finds Anne Hathaway beautiful. He said something silly like sometimes, she is and sometimes she isn't. I had to roll my eyes at that because I happen to like her face and I think she looks amazing in photos. In fact, here are 10 magazine covers of Anne that I love.
1

Vogue Latin America 2009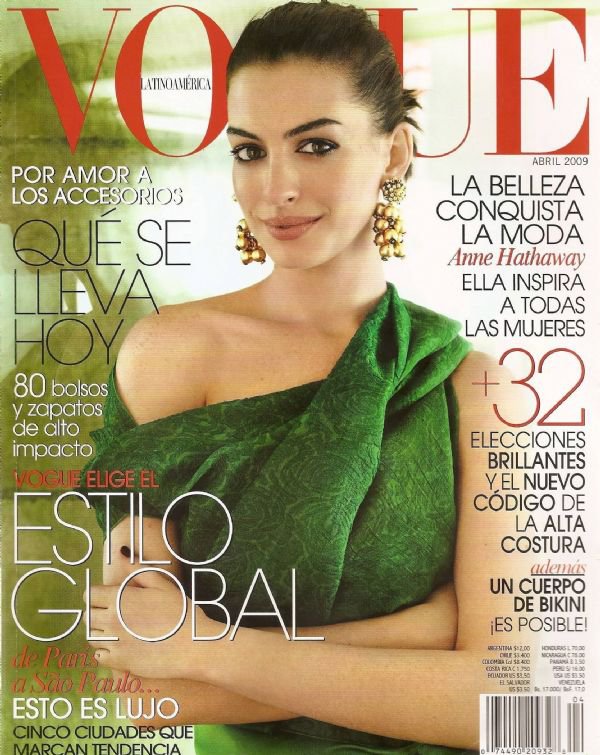 I like her classy. This sort of messy updo with huge dangling earrings complement her engaging eyes beautifully here.
2

Vanity Fair 2008

She looks great in vintage-y old world styling, too. She looks striking here even if she's the only one with a plain dress; what the other lovely ladies are wearing are undoubtedly yummy.
3

Marie Claire 2008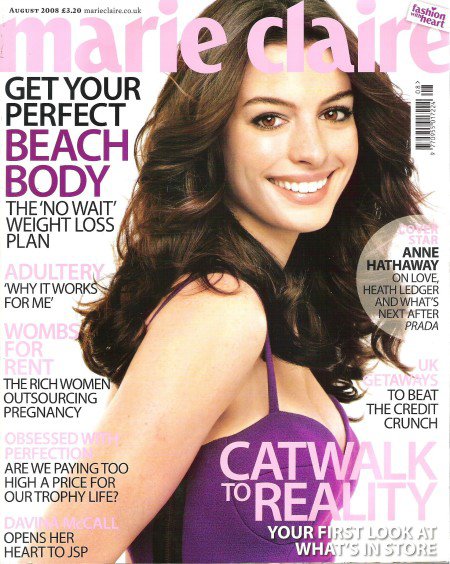 Aww look at her with her trademark smile. This cover makes me feel giddy. It reminds me of watching The Princess Diaries for the first time.
4

Russian GQ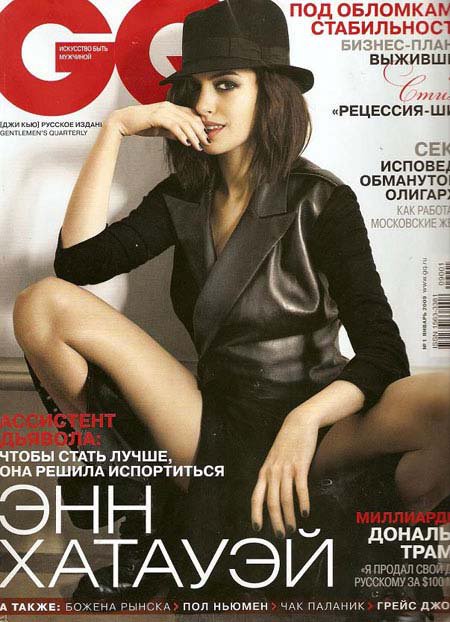 Of course, she can be sexy, too. I gather guys are imagining her with nothing on under that leather coat.
5

W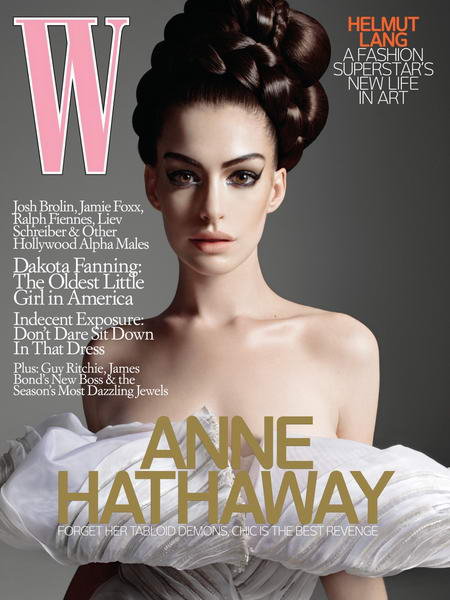 Gorgeous! She can definitely do print (or even runway) modeling. But then that means less time for her to do movies and that is just sad. I happen to like her acting.
6

California Style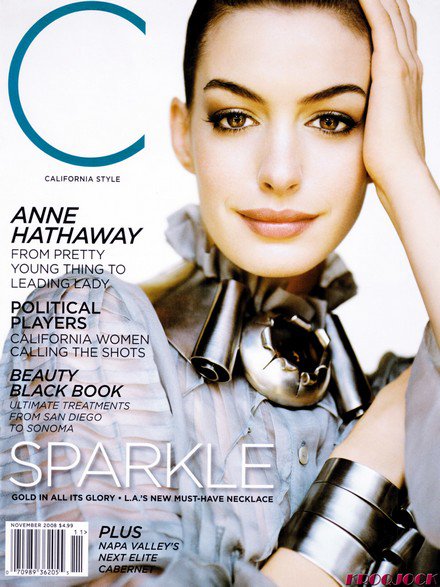 Another of her high fashion-y type covers. Some people probably don't like her eyes but I have to say that I love them. They are part of her appeal, methinks.
7

British GQ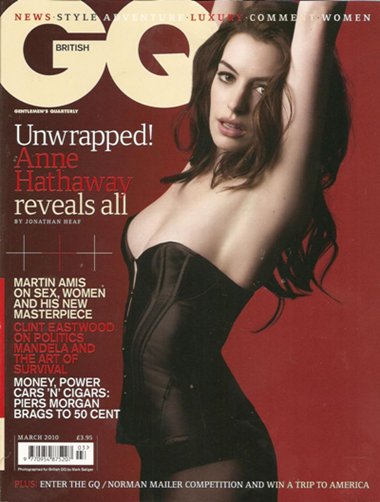 Now THAT is darn sexy. This may have been a turning point for lovely Anne in terms of posing for magazine covers. The other photos taken for this issue were just as hot.
8

New York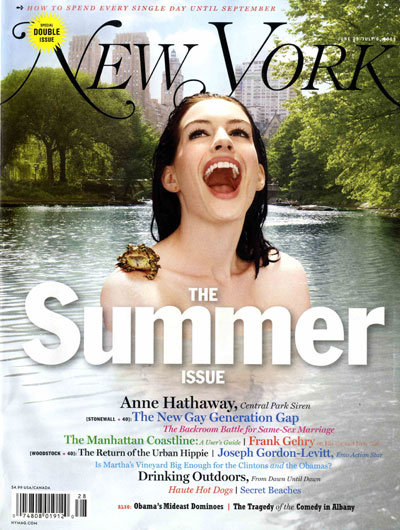 How fun is this cover? What would you do if you see Anne Hathaway taking a dip in Central Park? Would you just stare at her? Or take a video to post on YouTube? Or join her in the water? I'd probably just stare with a silly smile on my face.
9

California Style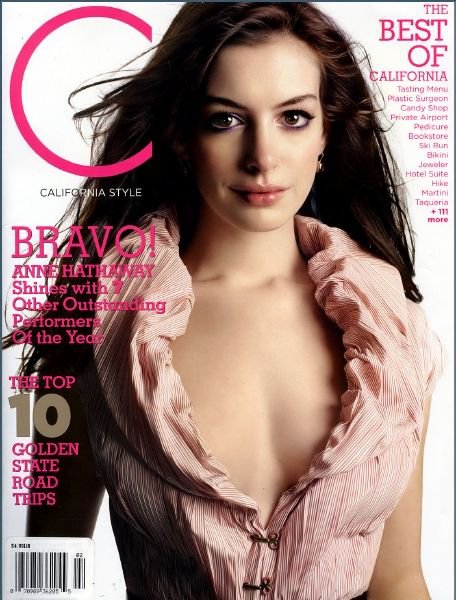 I love pink and her expression here.
10

Diva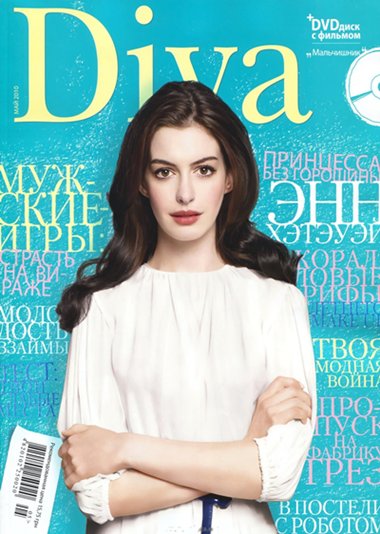 Now THIS may have to be my favorite cover. This photo reminds me of the Japanese sewing magazines I collect. Anything that reminds me of sewing pattern photos is a good thing. The minimal makeup and styling here also work.
So what do you think? Are you on my side here or do you agree with my boyfriend? Do you think she looks weird or downright gorgeous?