On Sunday, I run myself a hot bubble bath and sit in the tub with a magazine, one of the dozen or so I subscribe to and can't wait to read each month. With so many favorites that arrive in my mailbox each month, I look forward to Sundays more and more… not just for the pampering, but also for the reading! Here are 7 magazines I adore.
1

The New Yorker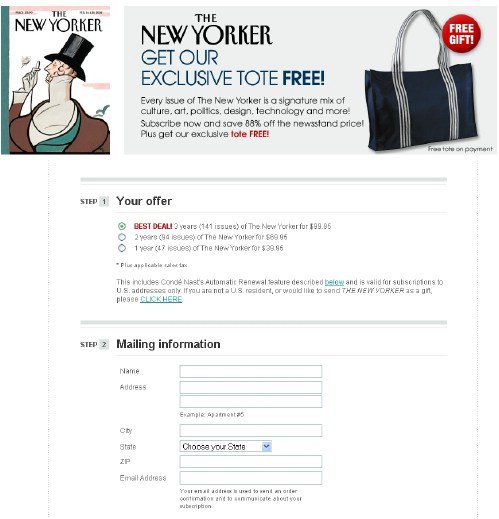 Price: $39.95 at w1.buysub.com
This is my very favorite magazine, and I can't wait for each new month's issue to arrive. The writing is fantastic, the illustrations top-notch, and the coverage of a wide array of topics is very deep and broad. The online version is fine, too, but I love flipping the pages to see what's next… it's fantastic!
2

Rolling Stone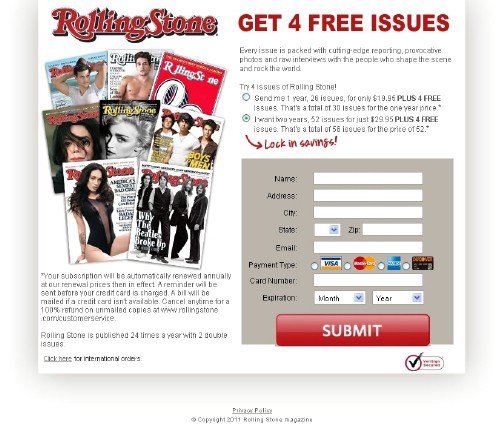 Price: $19.95 at w1.buysub.com
If you love music, or the culture that evolves and revolves around it, then this is the ultimate magazine for you. It features the best celeb photography around and lots of in-depth interviews with favorite old and new musicians and stars. Go online for archives and blogs, but subscribe to the paper issue for the best coverage. A subscription also makes a great gift for any music lover on your list.
3

National Geographic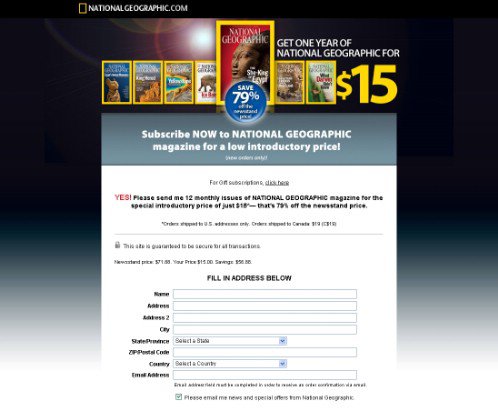 Price: $15.00 at w1.buysub.com
I adore archaeology… it's so fascinating! And if you agree, then Nat Geo is the magazine you'll want to subscribe to and read. It's not just about dusty old mummies. It covers all the news and information about recent studies and finds, and the photography is stellar.
4

The Economist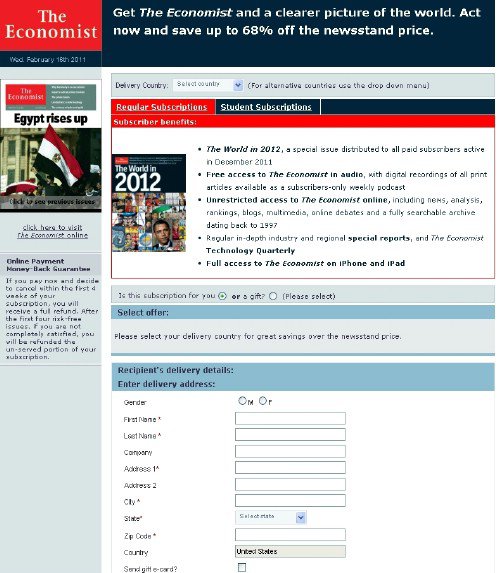 Price: $67.25 at economistsubscriptions.com
While the title might make you think this magazine is about accounting, finance, and the economy, that's only a tiny portion of the wide expanse of topics this magazine covers. It's fascinating, and has a global reach. It's a magazine for anyone who wants to be well-informed, and I adore their book reviews.
5

Outside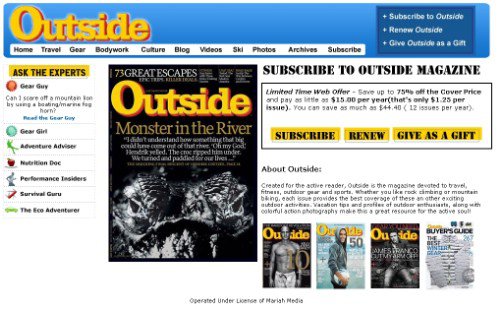 Price: $24.00 at subscribe.outsidemag.com
My favorite author is Jon Krakauer, and my first experience reading him was an article he'd written for Outside Magazine. It's an amazing mag, with everything you need to know about anything you might want to do outdoors. There are articles, product reviews, and more.
6

The Onion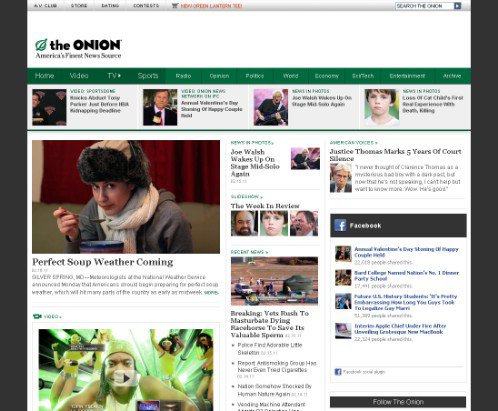 Price: FREE at newsstands in Chicago or online at theonion.com
The Onion is all satire, filthy, hilarious, and absolutely necessary. If you live in Chicago, you can get the mag for free in various news-boxes across the city, and if you don't, you can read it online… no worries, it's still just as hilarious.
7

Men's Health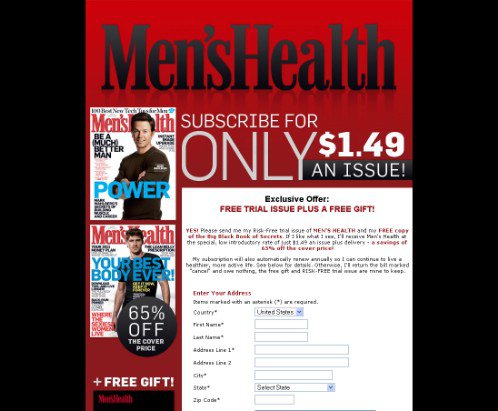 Price: $19.90 at secure.rodale.com
Why would a woman want to read Men's Health magazine? Basically because it's the guy version of Cosmo, with the same diet, health, and sex tips, plus, believe it or not, grooming and fashion tips. The celeb interviews are amazing, too… and I love seeing things from a guy's perspective for a while.
Of all the magazines I get each month (or each week), these are the ones I read cover to cover two or three times… especially The New Yorker and Nat Geo… which of these magazines do you love, or is there one you like more I left out? Do tell!
Top image source: data.whicdn.com