Have you ever tried using Google to find some raunchy novels to read in times of boredom? If you haven't, don't even bother because such list simply can't be found. Yup, magazines write about them, pointing out the fact that women enjoy this type of read and yet, nobody was brave enough to mention some examples. Now, I'm not really sure do you like this type of novels or how "spiced up" you like your chick-lit but I'm going to give you some titles to check out, in case your night stand has been feeling a bit lonely these days.
---
1

The Sleeping Beauty Trilogy by Anne Rice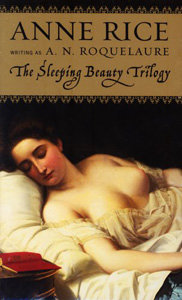 Price: $29.70 at amazon.com
Forget sugarcoated, romantic fairy-tales because the only thing "The Claiming of Sleeping Beauty", "Beauty's Punishment" and "Beauty's Release" have in common with them is the title. In this version, the Sleeping Beauty receives more than just a kiss and, from what I've read about this book, it may not be everybody's cup of tea. Some would say this popular trilogy is waay to kinky, I'd say it will definitely make you blush! Read the plot summary on Wikipedia and get the real deal only if you're totally liberal and like the idea of totally non-romantic intercourses and everything that may follow.
---
2

Dangerous Games by Lora Leigh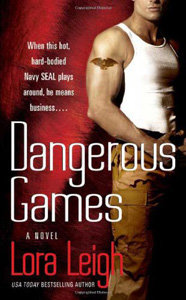 Price: $7.99 at amazon.com
She's a drop dead gorgeous DEA agent and he... well he's a Seal with all the qualities and faults typical for a soldier struggling to put his past aside. I personally enjoy a good romance taking place in the middle of a police investigation and, if that romance includes raunchy descriptions, a hunky hero, a woman that can actually take care of herself and a happy ending… well, I simply couldn't ask for anything more. This is one of those raunchy novels you simply must upload to your reader, girls.
Trendinig Stories
More Stories ...
3

Kill Me Twice by Roxanne St Claire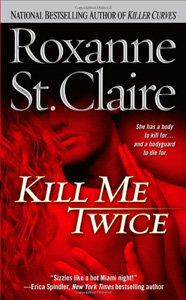 Price: $6.99 at amazon.com
Not quite as graphic as most raunchy novels go, this one could sure be an interesting read to relax and enjoy traditional romance spiced up with just a pinch of erotica. But let me introduce you to the characters involved in this romantic story – a high-end bodyguard Alex and Jazz, twin sister of Jessica, anchorwoman Alex has been hired to guard. Jazz takes her sister's place and ends up falling in love with this stud that is, of course, everything we'd expect him to be – a macho-hero type that has a hard time with "keeping it in his pants". Well, you've got to love the classics!
---
4

Surrender by Pamela Claire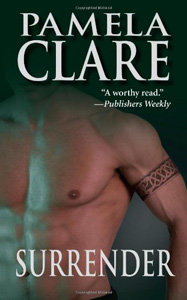 Price: $2.39 at amazon.com
The cover says it a worthy read (tiny print right above the photo of that hunky male torso) and, being taught you should never judge a book by its cover, I just had to look inside and see if it's really as good as they claim. Well, it's a romance novel so don't expect anything less (or more) than the traditional hero-protecting-a-lady plot although there is a decent amount of raunchiness going on – intense scenes, the waterfall of the "big O's" and so on. A perfect bed-time story for us big girls. LOL!
---
5

Hidden Agendas by Lora Leigh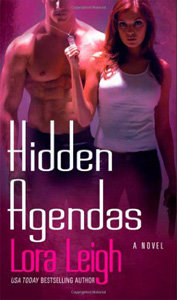 Price: $7.99 at amazon.com
I'm half way through it and I must say it's not as half bad as I'd expected it to be. The author was definitely obsessed with Seals naming the whole series of novels that involve them "Tempting Seals". Yup, a lot military action going on in the background and a serious amount of well trained, great-looking G.I Joes so, if uniform has always been your "thing", I definitely suggest you take a look at it. I love the way the author takes it slow letting the characters as well as their emotional and physical relationship develop over time. I'd appreciate better plot in this one but, as I've said, I'm only half way through the book and, right now, I have a feeling something big is going to happen, something that will send the hero into a very dangerous rescue mission.
---
6

Heat It up by Elle Kennedy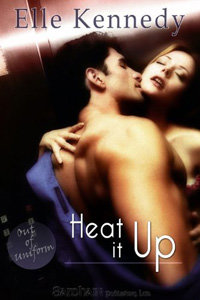 Price: $4.80 at amazon.com
This is just the first of the Out of the Uniform Series although I, personally, find it the best and maybe even the only one worth mentioning. All three books follow the romantic adventures of the members of the Seal Team 15. LOL! I guess Lora Leigh is not the only one obsesses with Seals. Now, this first one is actually pretty interesting as it doesn't involve the traditional hero-lady romance but more of a fling that kind of starts growing into a relationship. We have career-oriented Jane on one side and a manly soldier Becker who had been burned by that type of women before on the other. Now, add interesting, realistic dialogues and plenty of hot scenes raunchy novels like this just wouldn't be any good without, and you'll have a perfect mix of action and romance to fulfill a lazy afternoon.
---
7

Sweet Captivation by Abby Blake

I've read a few excerpts and I'm still not sure about this one but hell, if you want a raunchy novel to read, you can't go wrong with this one. It has the elements of both Sci-Fi and Erotica, describing the woman who is left on Earth, unable to return to the Ice Planet and her eight husbands (yup, 8!) due to her pregnancy. It does sound a bit strange at first but hey, if some men are allowed to have eight real wives, why can't a woman have eight fictional husbands?

Yup, raunchy novels can be an interesting read sometimes, especially if you're single, happen to have a long distance relationship or a husband that goes away on business trips quite often (or a very real Navy Seal to call your own, maybe? LOL!) Have you read any of these and do you even find this type of chick-lit interesting?
---
Comments
Popular
Related
Recent