Love her or hate her, you just can't deny that Angelina Jolie is one gorgeous looking woman! I don't think I've come across a Jolie cover that hasn't left me gaping at her spectacular face and Marie Claire's January 2012 issue is no exception.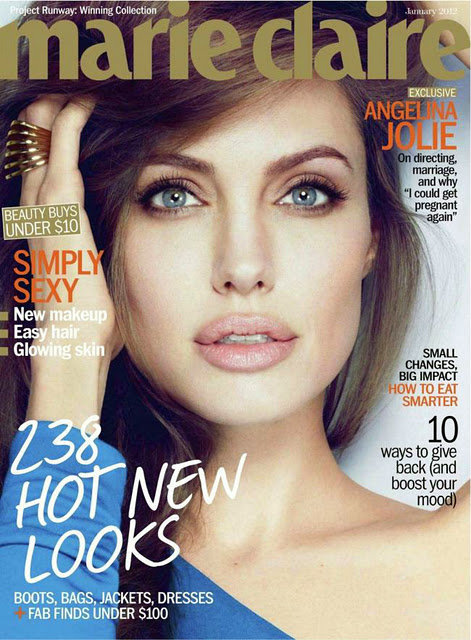 It's a simple cover but it is beautiful! I love how most covers featuring Angelina Jolie are almost always a close-up shot of her face and really, with incredible eyes and stunning features like that who cares about what she's wearing and how she's styled. Photographed by the talented Alexei Hay, this issue has Angelina talking about her new film In the Land of Blood and Honey, Brad Pitt, marriage and of course her lovely children.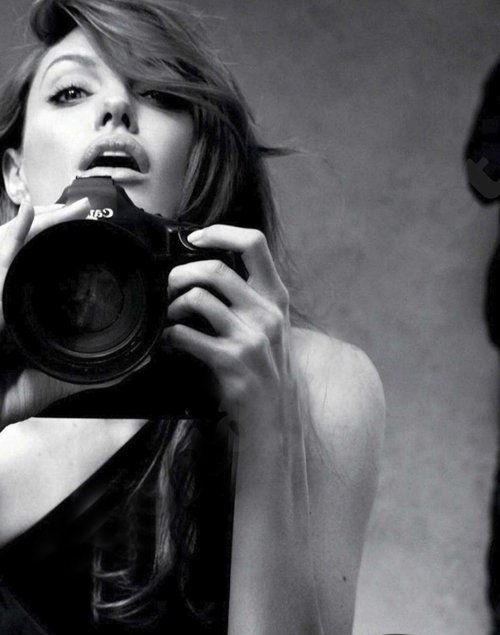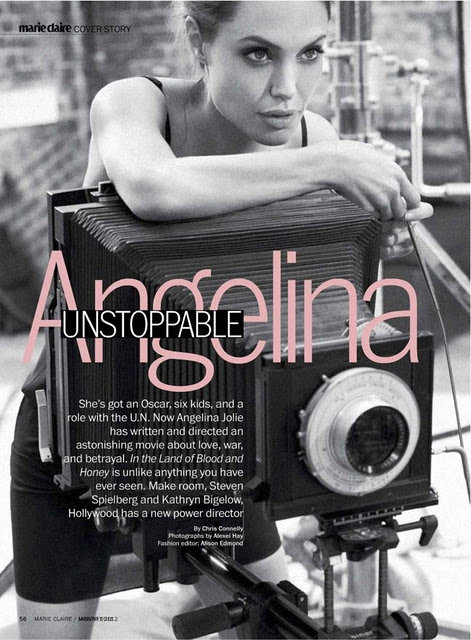 Jolie told Marie Claire that writing In the Land of Blood and Honey began as "an excuse to get out some of my frustrations with the international community and justice issues. I just assumed nobody would ever see or read it." I think the trailer looks pretty fantastic and I love that the movie has heart.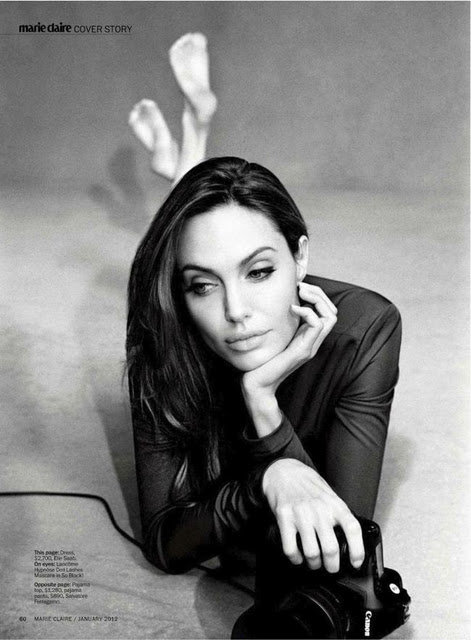 I also love what she had to say about Brad Pitt," He has expanded my life in ways I never imagined. We built a family. He is not just the love of my life, he is my family. I hold that very dear." "I suppose what I've learned from Brad is to be able to have the kind of family whose happiness and well-being comes before your own. I'm very, very grateful to have such a loving family, and I wouldn't have that without him." Aww! If you're wondering if there will be more babies, here's what she had to say " "Nothing planned at the moment, but we just don't know. I could end up pregnant."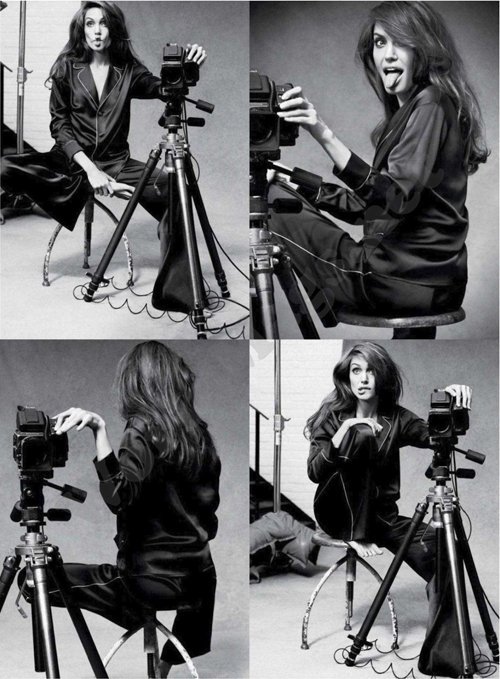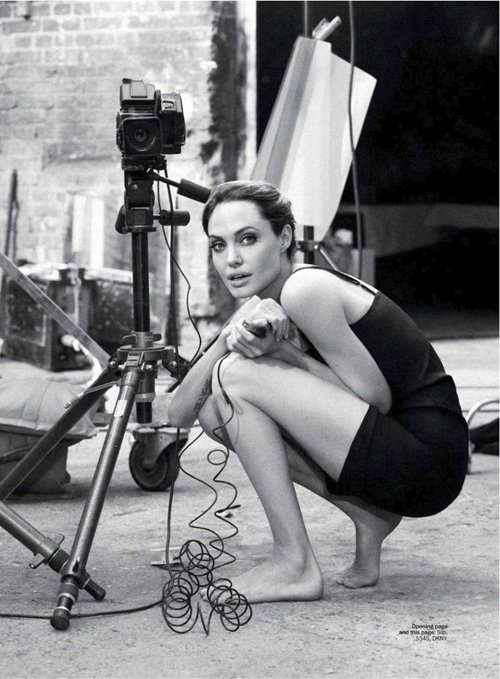 Each of these shots is amazing and while the cover is my favorite, I also love the ones with the silly faces. You don't really see that side of her and tell me ladies, how does anyone manage to look so fabulous in pyjamas?! I may not be the biggest Jolie fan but I have to say that these pictures have blown my mind. What do you think of Angelina Jolie for Marie Claire's January 2012 issue?
---
Comments
Popular
Related
Recent