If I were a big shot celebrity photographer, I'd be clamoring to get jobs with Carey Mulligan. I bet she does not have a diva personality. And I bet she'd look great in every photo, as the following pictures can prove.
---
1

B/W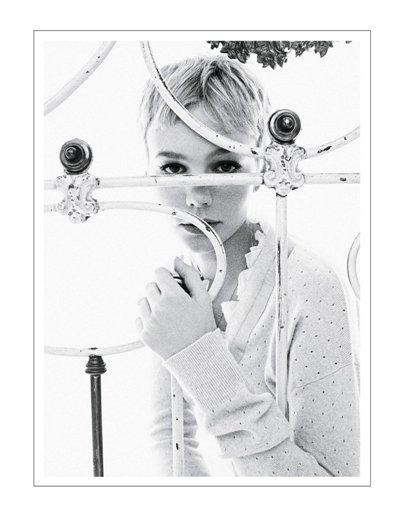 I love the overexposed parts of this photo. Oh if only I can do justice to really short hair and smokey eyes...They say that anyone will look nice in a black and white photo but I say that this photo shows that Carey is truly genetically blessed.
---
2

B/W/Pink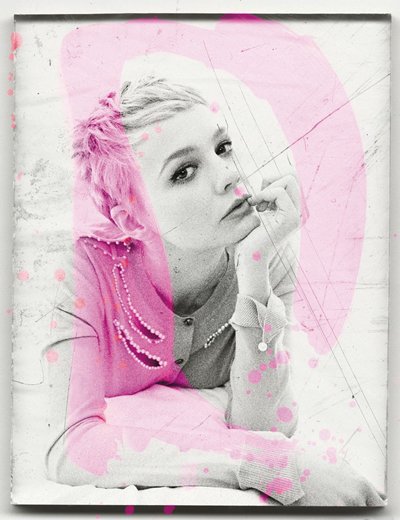 Is it just me or does she look like a cross between Twiggy and Audrey Hepburn here? You agree, right? I think I will try this interesting photo post-processing one of these days.
---
3

All Natural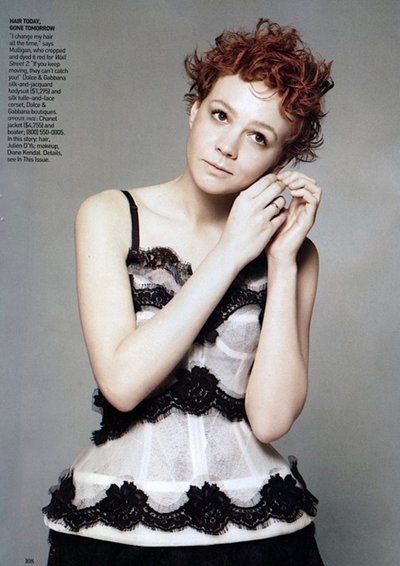 It is always admirable to see a young star who is okay with being photographed with only the littlest hints of makeup. While I like Carey with smokey eyes, I have to say that she looks beautiful in this photo, too.
---
4

Designer-Clad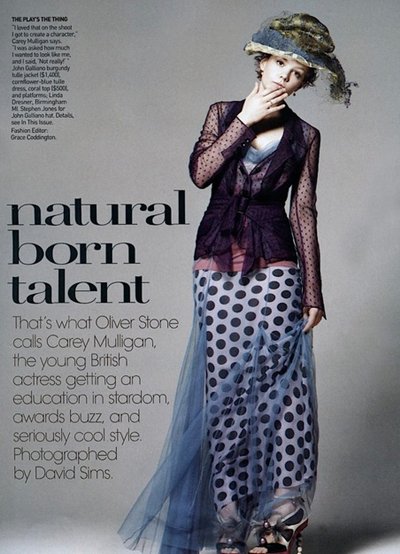 For this au naturel Vogue shoot, Carey wanted to portray a personality that was far removed from who she really is. Hence, we have this photo of her wearing all sorts of crazy things. I rather like this, though. Perhaps it's the face and the polka dots. It's hard not to like them.
---
5

Twiggy-ish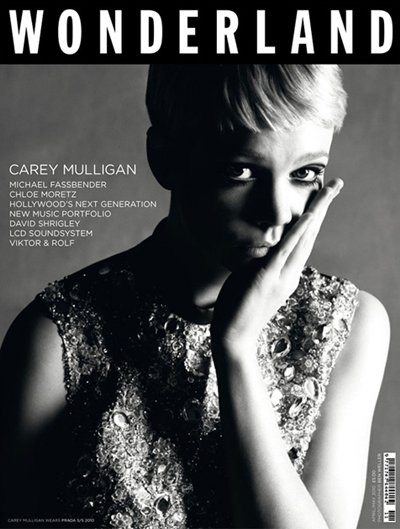 The fact that she sometimes looks like Twiggy makes me like her even more.
---
6

Yellow Flower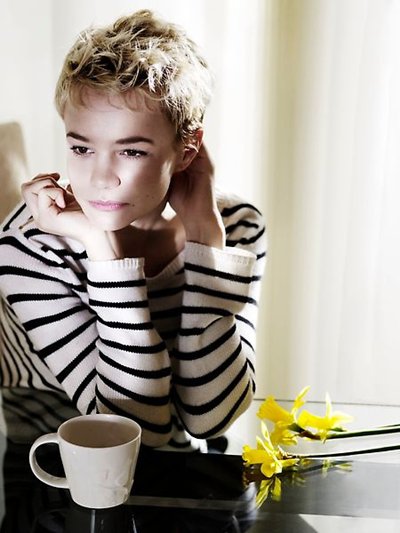 This is very Parisian chic, isn't it? Reminds me of her movie An Education, of course only the parts where she went with her lover to Paris. In fact, I have found a nice photo of her from that scene...
---
7

All Innocent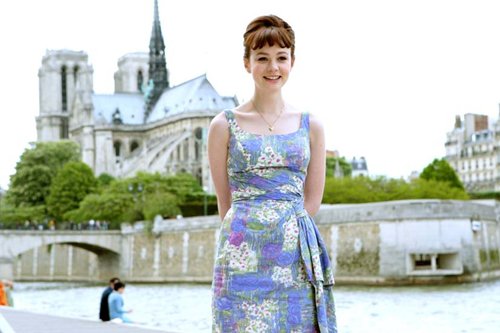 This is a still from An Education. She was wonderful in that movie. Alfred Molina was great, too, but he's always great. This scene was from when her older lover took her to Paris. She looked giddy in love, didn't she?
---
8

Old World Beauty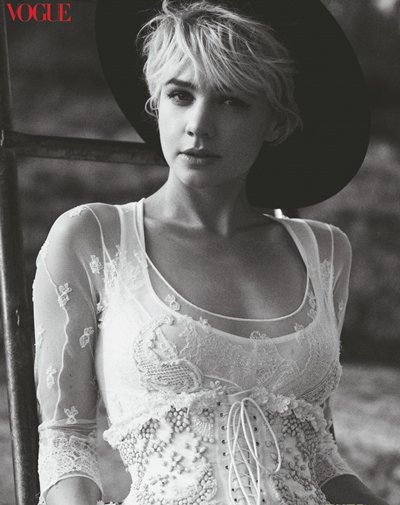 Geez, how can anyone be so gorgeous? This is from her October spread for Vogue. You guys should watch out for it.
---
9

Giddy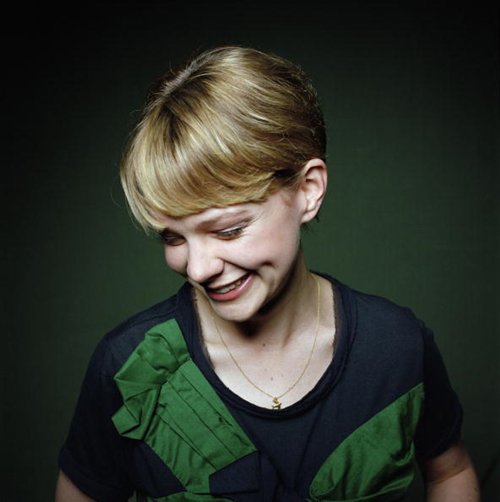 I'd be smiling this silly too if I were dating Shia. I love her dimples! I've always wanted a pair. No, really.
---
10

Modern Platinum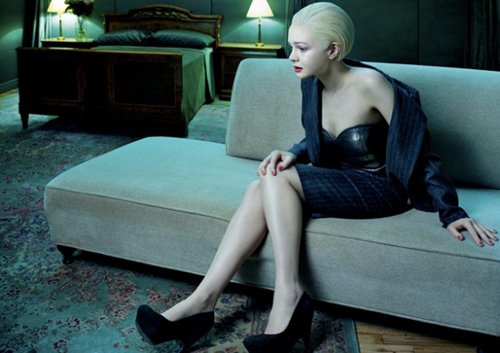 Yes, that is Carey. This makes me want to see her be part of a sci-fi movie. Of course, a movie where she can also showcase her acting skills and not play second fiddle to Hollywood visual effects.
---
11

Too Red?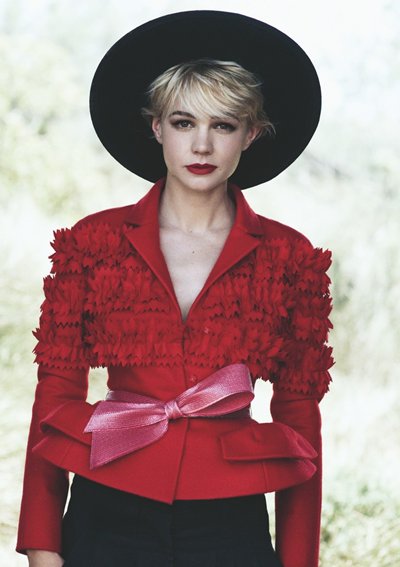 Photos like this make me excited about Carey doing more mature roles. I bet she will have a wonderful and long film career. Think Kate Winslet.
---
12

Channeling Amelie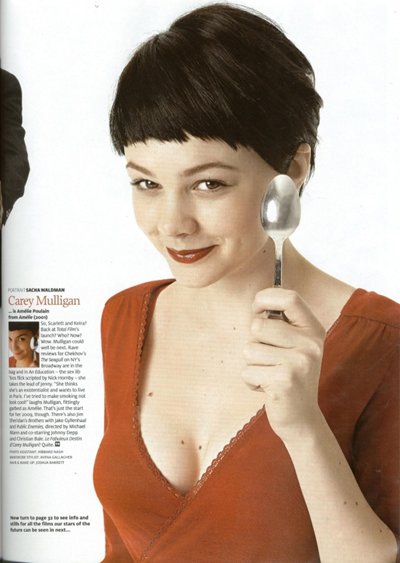 Amelie is one of my all-time fave film characters and Carey perfectly captured her quirky personality here.
More
---
Comments
Popular
Recent