Who among young actresses today is as beautiful, classy, intelligent, and down to Earth as Emma Watson? She is, without a doubt, one of the acting talents today who will surely stand strong against the fickle-minded and cruel Fame. I don't know about you but I think Emma will make a great girl friend. Because wouldn't it be cool to be friends with someone elegant but unassuming? Imagine spending the day with her checking out local bookstores, drinking tea, and browsing fashion magazines. It doesn't hurt that she is friends with the crush-worthy and funny Rupert Grint, too. Lately, Emma has graced campaigns and magazine covers, showing that she can do more than act. Here are some posts that show her lovely photos.
1

Teen Vogue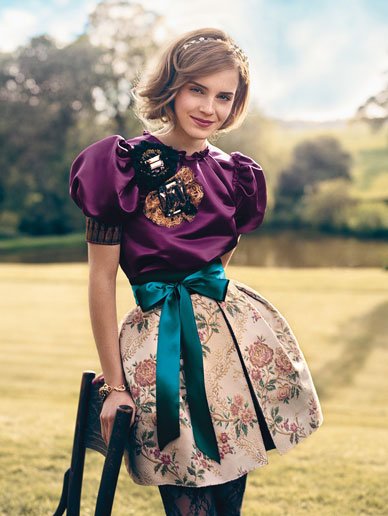 Photo by: Socialitelife
This is one of the most beautiful spreads I have ever seen. The clothes are divine. The setting looks like an English manor sprinkled with Lewis Carroll magic. Everything about these photos just screams amazing and beautiful. In this issue, she states that she might consider leaving movies, unless she finds a role that she feels strongly about. So I implore all directors and studio executives to give this girl wonderful scripts. Please.
2

Burberry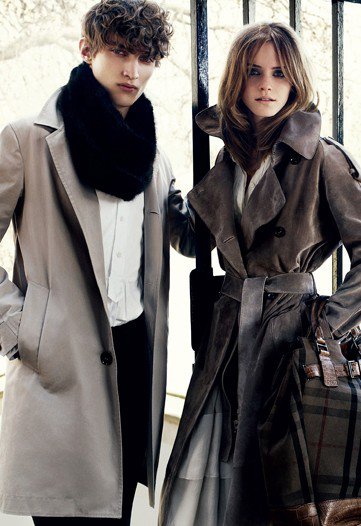 Photo by: Popsugar
Emma seems to be the embodiment of Burberry, wouldn't you agree? She is elegant and classy. She looks absolutely gorgeous in these photos. According to the creative director of Burberry, the ads aimed to show the rich history of the brand and at the same time, display its timelessness and modernity.That's Emma, all right. A classic beauty who will stand the test of time.
3

Elle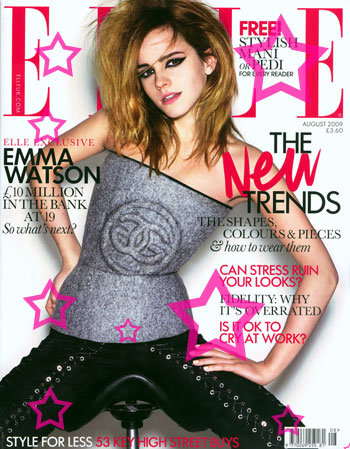 Photo by: Pink is the New Blog
These photos show Emma in edgy clothes and makeup. She still pulls the look off but I prefer the magical and couture-clad Emma in the Teen Vogue shoot. In this issue, she talks more about her college plans. She is obviously a very smart girl who will fare well in an Ivy League university. Did you know that she is going to Brown? Daniel Radcliffeshared the information despite Emma's efforts to keep it a secret. Daniel also took it upon himself to reveal Emma's grades, and I must say that I am impressed.
4

Crash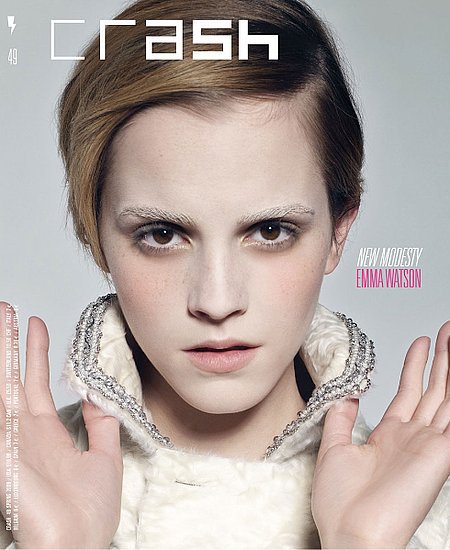 Photo by: Popsugar
Shot by the fabulous and slightly-scary Karl Lagerfeld, these photos show Emma's versatility. She does not have to be girly and sweet all the time. These may not be everyone's cup of tea but I still like them. What do you think about these photos?