Rachel Bilson may still be waiting for the role that will catapult her to movie stardom but until that time comes, she will remain a fashion inspiration for all of us. This petite starlet is always stylish and adorable. In fact, her fashion sense is a force to be reckoned with that InStyle has asked her to be a fashion editor. She also has a line with DKNY. While she may always look put-together during events because she has a team of makeup artists and stylists behind her, we cannot deny the fact that she carries style power all on her own. The following are Rachel Bilson casual looks that I absolutely love.
---
1

Gold Pumps for Walking on the Sunny Side of the Street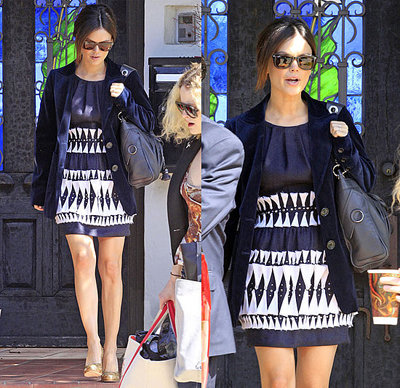 Photo by: Fabsugar
I love how she paired her Philip Lim dress with a navy blue blazer. The stars of this outfit, of course, are the gold pumps. Click here to copy the look.
---
2

A Flower in Denim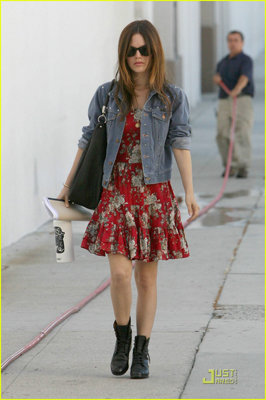 Photo by: Just Jared
Denim jackets over floral dresses are in these days. Rachel Bilson made the look more stylish by pairing her red floral dress and denim jacket with boots. Daring and cute at the same time. More photos here.
3

Fashionable in New York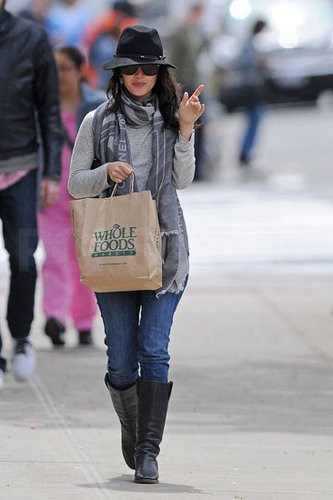 Photo by: Popsugar
Shades of gray and smart shopping choices. What could be more chic than that? Rachel obviously has an enviable boots collection. Hopefully she has been able to replace those that were stolen from her months ago. Head here for more photos of this look.
---
4

Chic Lunch Date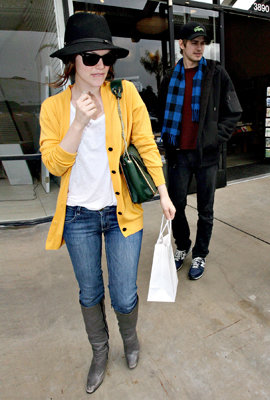 Photo by: A Socialite Life
The best thing about this look is the cardigan in delicious yellow. She may have wanted to stay incognito in her shades and fedora but that cardigan just screams fashionable and chic. More photos of Rachel in her yummy cardigan here.
---
5

Fringe Benefits of a Fun Skirt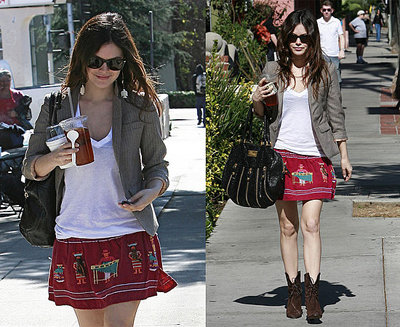 Photo by: Fabsugar
I am a big fan of skirts with interesting prints, hence, my love for this look. She is always showing off the many stylish bags that she owns and it's no different here. This is definitely a look I'd try to copy. If you're with me on this, click here for more photos.
---
6

Making Other Shoppers Green with Envy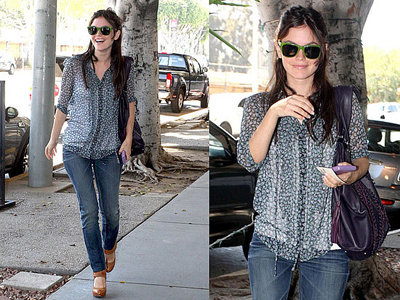 Photo by: Fabsugar
Laidback yet stylish is what Rachel always aims for. She achieved that with this look for a day out shopping. I love the Chloe shoes she's wearing here. For ideas on how to copy this look, check Fabsugar.
---
7

Perfect Shoe Shopper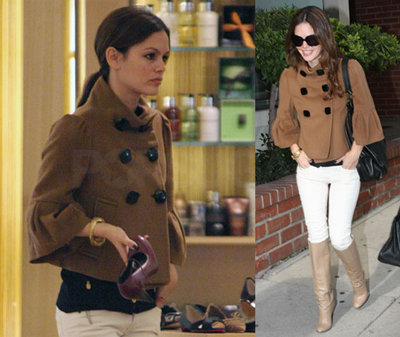 Rachel is always adorable but she has crossed the line to elegance with this look. She can get away with wearing white pants because well, she's Rachel. Isn't this look just perfect?
---
8

Louboutins for a Dog Day Afternoon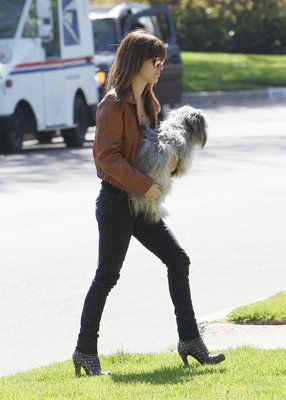 Who knew Rachel could be edgy, too? She looks great with those studded boots and leather jacket. Of course, her dog Thurman Murmen makesthese photoseven more wonderful.
---
Comments
Popular
Related
Recent