Brooke Burke is one of those women whose sex appeal never gets old. Her flawless body remains flawless and her immaculate face never ages. Brooke can boast of a blend of French, Irish and Portuguese ancestry . All we know is that it makes her uber hot!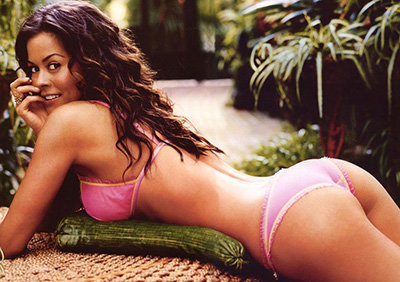 Mischievous smile, terrific pink bikini and a perfect ass, Brooke looks like the epitome of sexiness in this shot!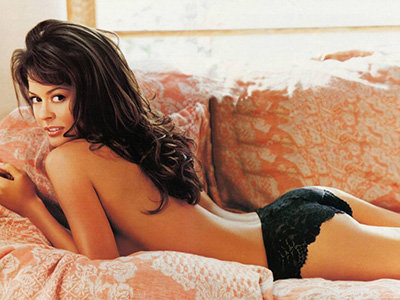 We love this picture for its amalgamation of a sexy outfit with an innocent look. Brooke looks breathtakingly exotic and stunning!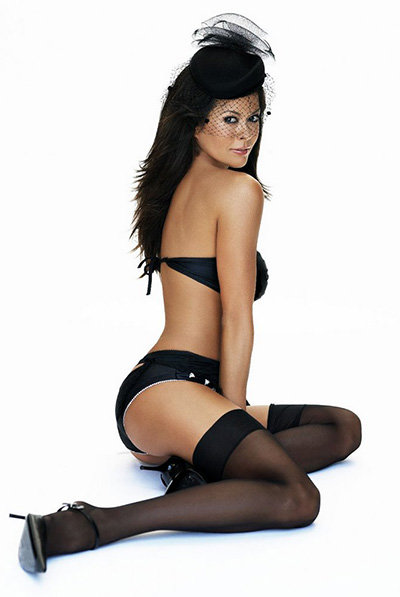 Black never goes out of style. Whether it is the quintessential "little black dress" or a black bikini. A perfect color for a woman like Brooke! And as expected, she carries it off with mucho panache.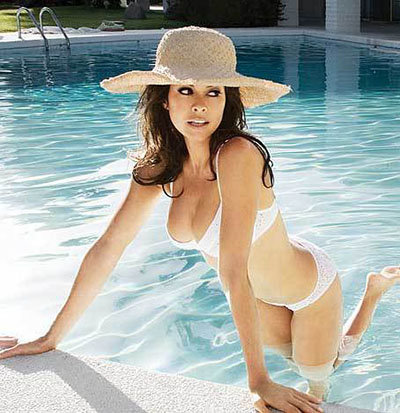 On the other end of the spectrum we have white! We love the sparkling blue water against that darling white bikini. Not to forget the hat! Very summery. Very very pretty!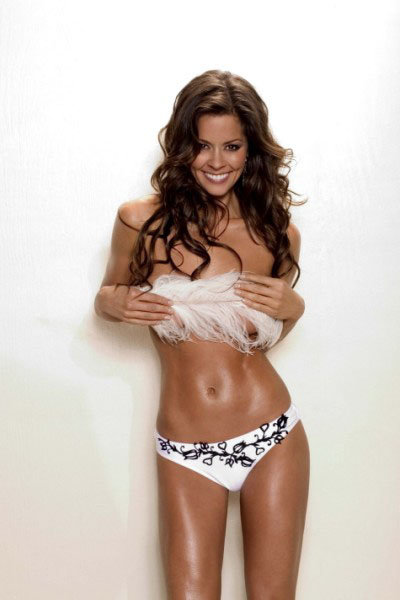 Brooke has the kind of smile that can light up a room! She really does! And with that giant feather placed where it is along with that body, all we can say is Brooke is a knockout!
Photo Credit: www.mactonnies.com, www.bloggum.com, www.imageshack.us, www.hollywood-celebrity-pictures.com, www.mylivepage.com