I am a GLEE! convert. I am a GLEEk. It is my fiancee's fault. Well, it's Kurt's fault, too. Plus an affinity for just about every song ever played on the show. Actually, it's mostly Kurt's fault. Chris Colfer is my personal hero. Anyway, with the new season so recently started, I thought I'd make ten wishes about what I want to see on the show. And yes, some of the are snarks.
---
1

Kurt Gets a Boyfriend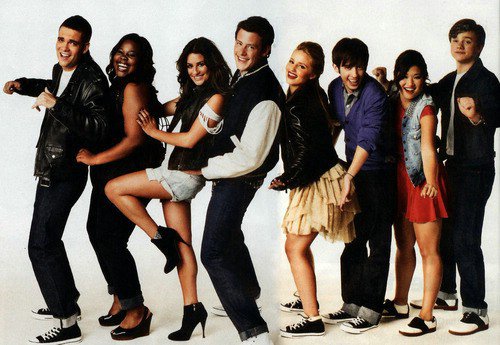 Photo Credit: Disney's Gossip Girl ;D
There are all kinds of leaks and rumors and everyone involved with the show keeps teasing about this, and it's driving me crazy. I want to know. Is it happening? It has to happen. But who is it? Finn does not deserve him, and there needs to be some Kurt PDAs on the show ASAP. I love the character, I love how he developed last season, especially during the second half of it, and he deserves a little happiness.
---
2

Kurt Gets More Songs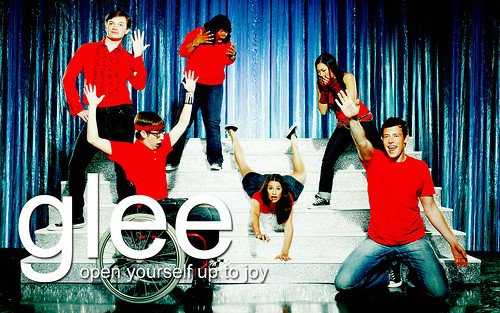 Photo Credit: Brenda Rissi
"Single Ladies" was like a dream come true, and I love the version of "Defying Gravity" on the soundtrack, because you really get to hear Kurt/Chris sing -- and his voice is beautiful. This kid should have been auditioning for American Idol and making Simon cry long before now, but I'd rather hear his character's snarkiness on GLEE! anyway. Protip: joining Kurt's character page on Facebook provides much laughter.
Trendinig Stories
More Stories ...
3

Maybe Kurt Could Date Puck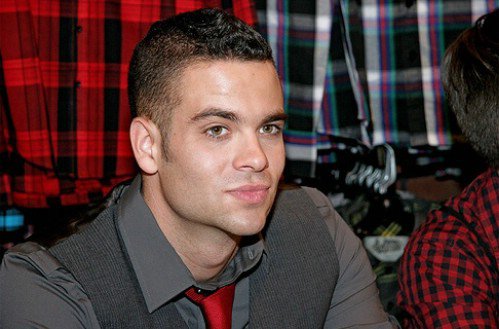 Photo Credit: rachelparker
Oh, I know, it's never going to happen, but Puck is frigging hot. The boys of Twilight do nothing for me (except for Jasper; I adore Jackson Rathbone -- in part because his name is Jackson Rathbone), but give me one of the GLEEk boys and I squee all over my living room. Except for Artie. I don't like Artie. In fact--
---
4

Less Artie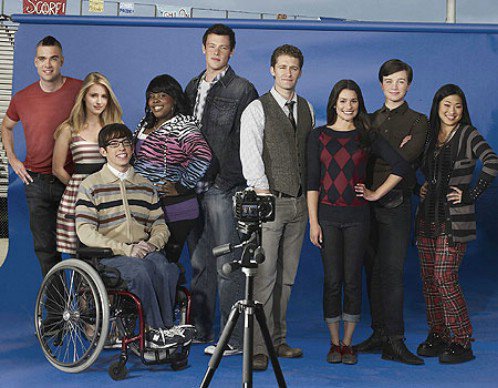 Photo Credit: Luuuucia:)
I don't know what my problem is, but I don't like Artie. Partly it's because, I don't know, I just figure you could actually use an actor in a wheelchair to play a character with a disability. Also, I don't like his attitude. Plus, he once turned "Dancing with Myself" into a lounge lizard ballad, and that is just sacrilege. We are not allowed to listen to that in the car. Also, less solos for Artie. Let Artie sing in the chorus.
---
5

Emma Gets a Backbone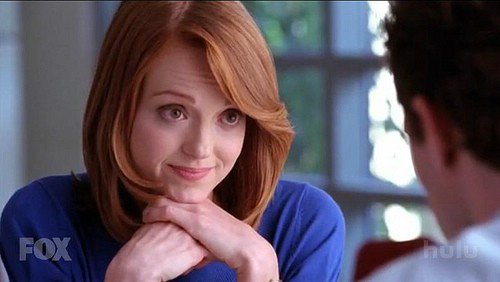 Photo Credit: ksen.
I like Emma. Her large, Precious Moments, kitten eyes are a little off putting … all right, they can get a little creepy, but still. She has a cute little lisp and a cute little personality and she deserves some happiness -- and a spine. I don't want a lot, her naivete is part of her charm, but some of the courage she showed last season when putting it to Will was great. I wouldn't even mind if she got to sing some more; her part in "Like a Virgin" was great.
---
6

Placebo Songs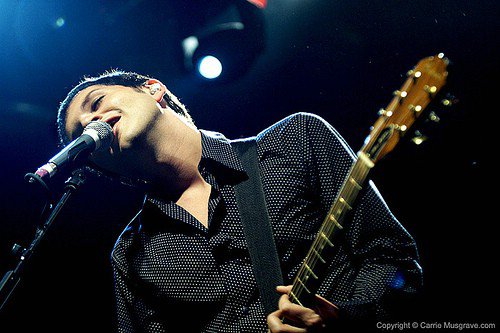 Photo Credit: Carrie Musgrave | Livebabylive.com
Again, probably not likely, but I love Placebo, and there are a couple of songs that would be great with the right, moody episode. Okay, okay, so I think Kurt specifically should get to sing a Placebo song or three. Then again, I'm kind of glad that this is really unlikely, if only because I like Placebo nice and esoteric and a song on the show might change that.
---
7

More 1980s Music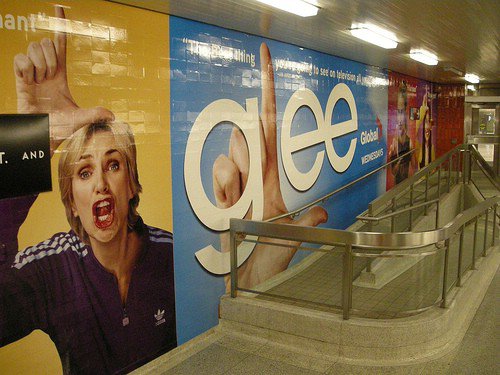 Photo Credit: Sweet One
I love music from the 1980s. I especially love one-hit wonders from the decade. "I Wear My Sunglasses at Night," "Tainted Love," "99 Red Balloons," "Take on Me," those are just a few suggestions. Some Bangles wouldn't hurt either. An NKOTB episode would be awesome as well. With cameos!
---
8

Rachel Berry's Head on a Spike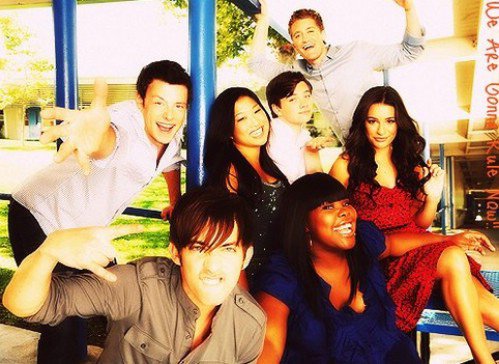 Photo Credit: ??I'll be waitin for you??
Is that mean? That's mean, right? I can't help it though, she grates on my nerves sometimes. But that's part of the pull, of course: I watch the show partly to see what she's going to do that gets under my skin this episode.
---
9

More Sue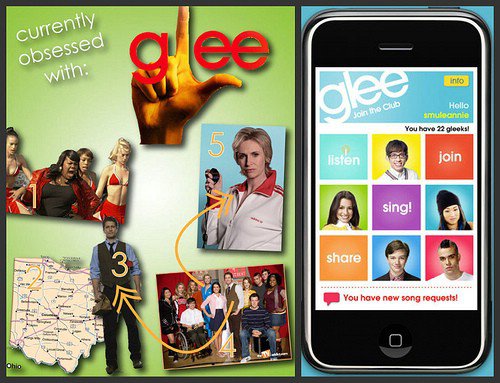 Photo Credit: thefamemonster?
No, seriously. I want more Sue, that's all. I love Jane Lynch. I've loved Jane Lynch since Best in Show. Every life could do with more Jane Lynch. Protip: Sue Sylvester's character page on Facebook is also very chuckalicious.
---
10

More Cheerios Songs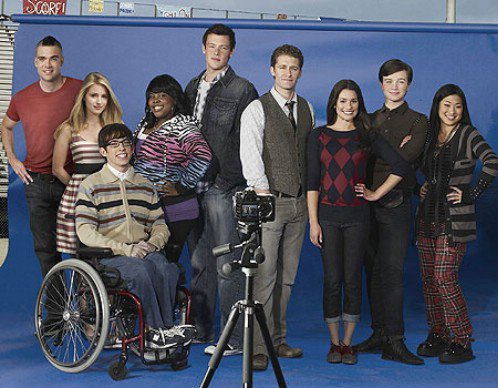 Photo Credit: Luuuucia:)
Last season, the combination of the marching band, the Cheerios, Mercedes, and Kurt -- of course -- was the highlight of the show for me. Everybody's crazy about the "Vogue" portion of the Madonna episode, but forget that. "4 Seconds (To Save the World)" was it for me. It's because I'm both a Kurt fan and a former band geek, I think, but that whole performance was magic. And Kurt needs more solos!
So, what songs would you like to hear on the show? What do you want to happen? How many new GLEE! fans have you converted?
Top Photo Credit: Love_Boys
---
Comments
Popular
Related
Recent