I admit it, I like reality shows. I just can't help it. I love watching other people's trainwrecks. I also have to admit I watch some of the trashier shows out there. I just can't help myself! It unfailingly makes me laugh to see what some of these people allow on film.
---
1

Bridezillas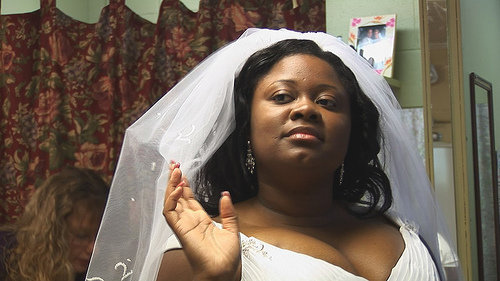 Photo Credit: WEtv
I love watching bridal meltdowns. I am quite convinced that this is going to come back and bite me, probably sooner than I think and in several different ways, but I'm willing to chance my karma. I just cannot believe the things these brides get away with, and how no one in their family is ever driven to tying them up and covering their mouths with duct tape.
---
2

Hell's Kitchen

I have two word's for you: Gordon Ramsey. Gordon Ramsey, his temper, and the things he comes out with when he gets very angry unfailingly make my entire week. Pretty much, I could list any of Chef Gordon's shows here, but I like Hell's Kitchen the best because no one makes him angrier than those bumbling, drama queen chefs.
---
3

Top Chef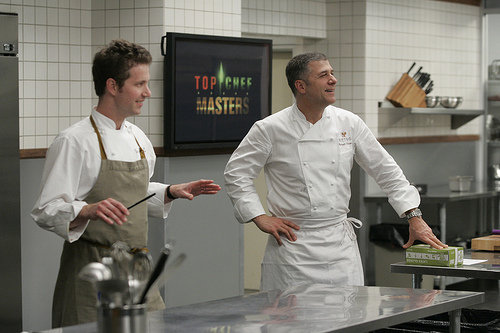 Photo Credit: Jeff Houck
Although I love watching culinary meltdowns, I actually just like the art of cooking as well. Besides, Top Chef and all its spin-offs have more than their fair share of drama, so I get my daily dose of snark in addition to learning about new recipes and techniques! Yay!
---
4

Teen Mom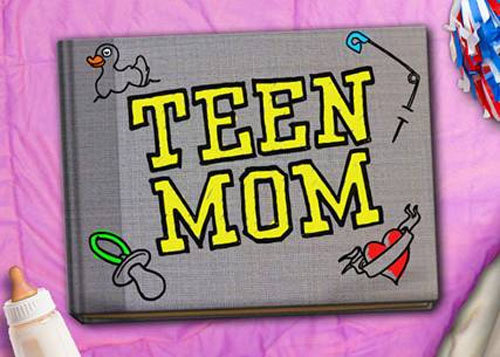 Photo Credit: ravibabi
I know their names by heart. I know the names of boyfriends, fiances, and exes. Of course I know the names of their babies. I watch this show because I cannot stand Farrah and like seeing that face she makes when she cries; because Amber and Gary make me laugh and kick my feet; because I think Maci is wonderful and Bentley is adorable; and because I love Tyler more than kittens, even though Caitlyn's starting to get on my nerves.
---
5

America's Next Top Model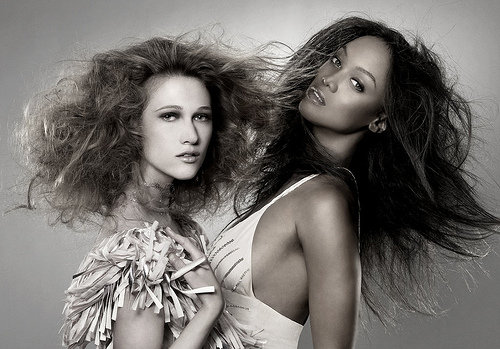 Photo Credit: Plastic Beauty
Even though it's basically become another version of the Tyra show, I can't give up ANTM. I don't really even have anything invested in it anymore, but the show introduced me to Yoanna House, who I consider one of the most beautiful girls ever, and lets me see pretty girls cry on a regular basis. Thank you, Tyra!
---
6

Jersey Shore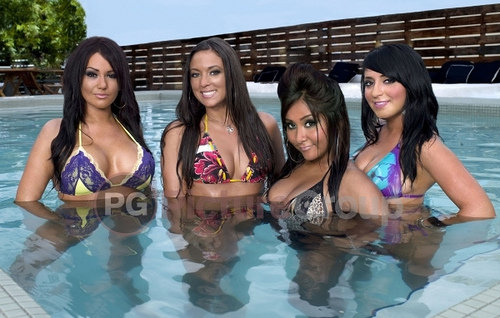 Photo Credit: PictureGroup.com
I just got into this, and now it's like I'm addicted. Whitney Houston declared that "Crack is whack," and I say the same thing about Jersey Shore -- but that doesn't stop me from tuning in every week! And for repeats! I'm going to stop soon, really. Just as soon as this season is over. And the reunion. I swear.
---
7

Real Housewives of…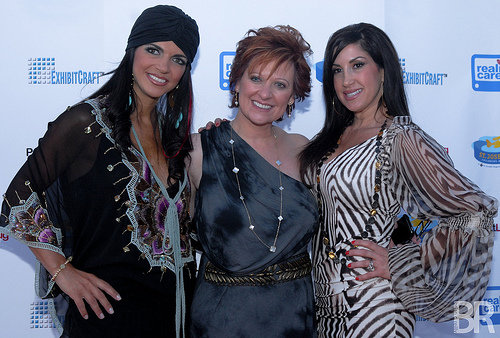 Photo Credit: Brian Reilly Photography
The Real Housewives of New Jersey are unquestionably my favorite, although I don't know what I'm going to do now that I can't spend all of next season watching just so I can express distaste for everything Danielle Staub says and does. However, I like other cities in the franchise as well, and really hope there's truth to the rumor that it's headed to Palm Beach.
Don't leave me hanging alone here. I can't be the only one watching trashy reality TV. What shows just compel you to watch?
Top Photo Credit: Stedman! ??
More
Comments
Popular
Recent