Is it just me or do we get a "flares/bell bottoms are back" type of fashion news every year? Yes, every year! But no matter how loud this bit of news is shouted to the world, skinny jeans still seem to be too big to back down. A shame, really, because I love flare jeans. They make wearing Converse Chuck Taylors easier...Besides, I have seen the few celebrities who have dared to help flare/bell bottom jeans make a comeback and they actually look great. Continue reading to know who these celebs are:
---
1

Heidi Klum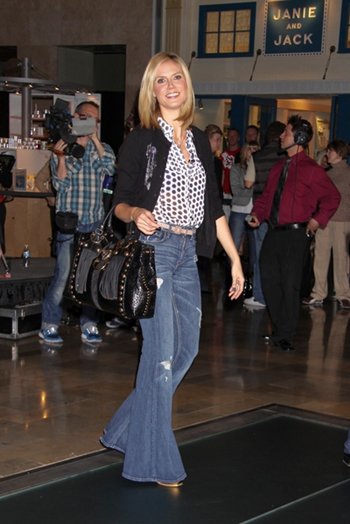 Even the supermodel/super businesswoman/supermom thinks bell bottoms should be a fashion staple. I've had a crush on that sheer top ever since I laid eyes on it, by the way.
---
2

Katie Holmes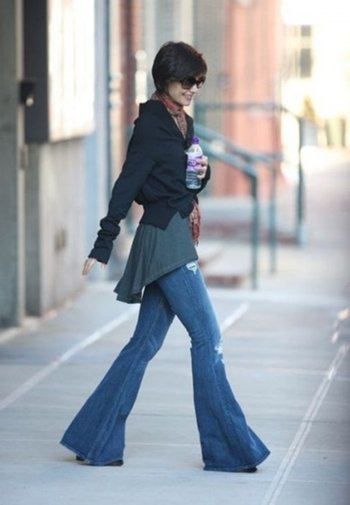 Paired with her recent short haircut, Katie's bell bottom jeans make her look like a fun, young mom. I much prefer her bell bottom jeans over the wide-legged pairs she has worn once or twice.
3

Ashlee Simpson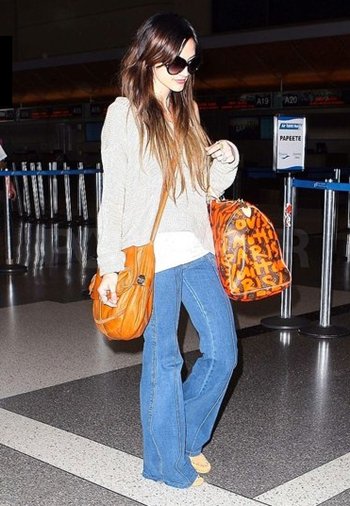 What could be easier for traveling than bell bottoms?
---
4

Victoria Beckham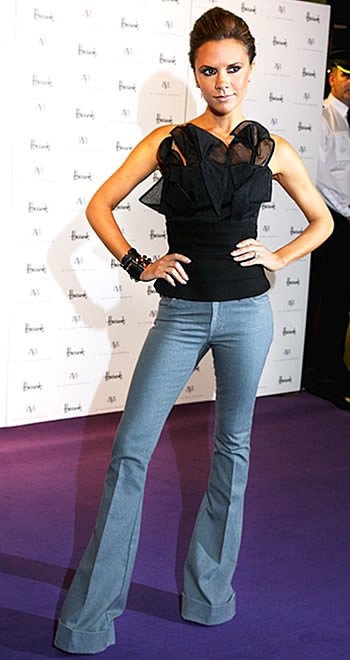 This is actually kinda cute. Too bad shoe sponsors will not get the attention they deserve if ever bell bottoms become red carpet staples.
---
5

Kelly Ripa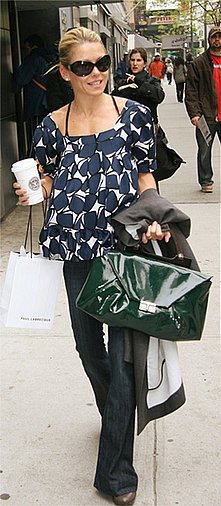 Kelly is always stylish, isn't she? I thought balloon-y tops don't look good with flare jeans but this look is making me reconsider my stand.
---
6

Kate Beckinsale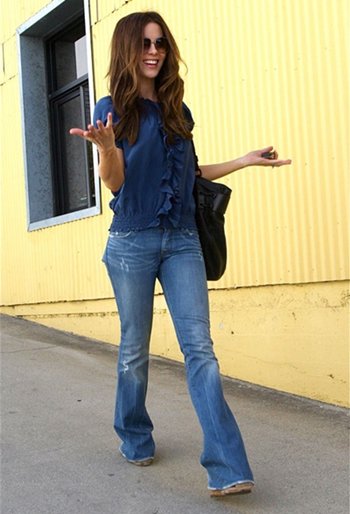 This look is giving me early college flashbacks.
---
7

Ashley Tisdale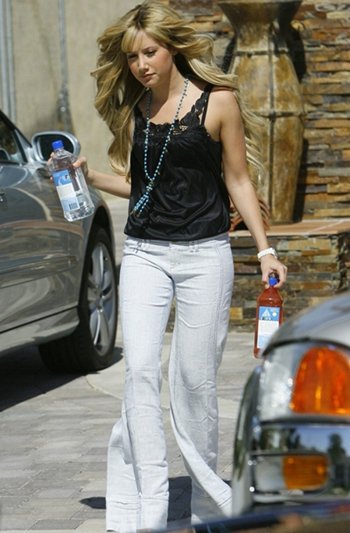 I am not one to buy jeans in light colors but this pair actually hugs Ashley's curves in flattering ways. And kudos to her for keeping hydrated in this summer heat.
---
8

Vanessa Hudgens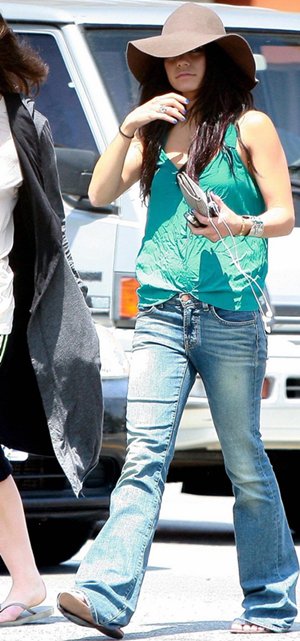 From one Disney star to another...I actually also get college flashbacks with this look. Minus the floppy hat, of course. We wear a lot of flip-flops in my country.
---
9

Jessica Simpson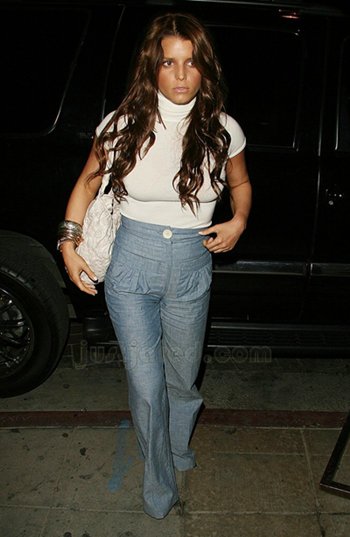 It's not the best idea to wear high-waisted pants or skirts if you are gifted in the bosom department. But I give credit to Jessica for being brave.
---
10

Rachel Bilson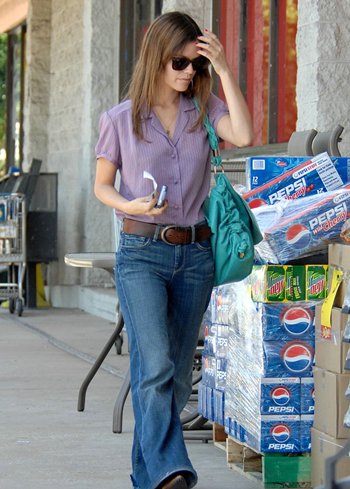 I much prefer low waist flare jeans over the type that Jessica wore.
---
11

Hillary Duff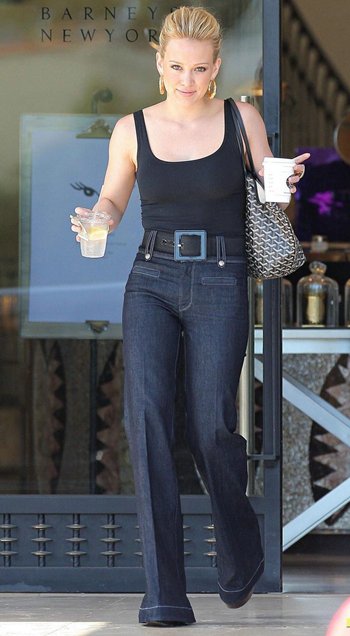 How cute is this look? This makes me want to take back what I just said about high-waist bell bottoms. I will save this photo and consult it for fashion emergencies.
---
12

Jessica Alba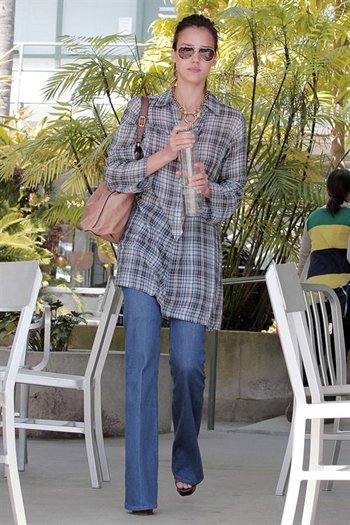 I get images of my mom in the 70's rocking her bell bottom jeans. Except my mother's looks were actually more colorful and not of the muted blues that Jessica sports here.
---
Comments
Popular
Related
Recent