Being called a hot mess is just a fancy name for looking crappy. Well, luckily not all celebs enjoy being labeled this way so once we finally get tired of looking at Lindsay Lohan, Heidi Montag, Tila Tequila or Pam, we can always give our sore eyes a treat by browsing the pictures of the following, fashion-conscious celebs:
---
1

Angelina Jolie

Image source: s3prod.weheartit.netdna-cdn.com
Angie would look great in a potato sack, although I'm sure glad she's not crazy enough to actually wear one (Yeah, Lady Gaga, I'm looking at you now!) I love her to see her dressed casual and I love to see her in her glam red carpet clothes. Leather pants and bike jackets are so Angie and, yet, so are those fabulous feminine toga dresses. I really can't make up my mind and I know exactly why that is so – because she always knows what to wear and looks freaking amazing in any situation and any time of the day!
---
2

Kate Hudson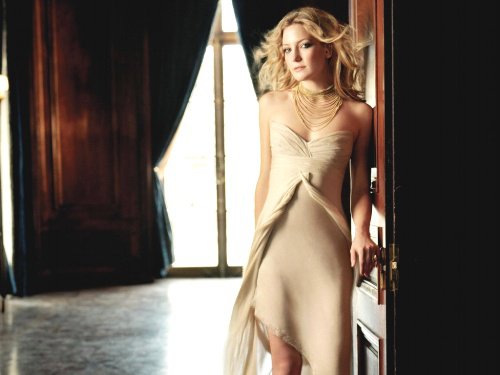 Image source: portwallpaper.com
Kate has that natural beauty of the girl next door and a great style to match her lovely appearance. Some would say she got that from her mother, I'd say she has only herself to thank for it. Celebrity kids are very easy to turn slutty, wacky and needy and Kate seems so balanced and above it all. Her red carpet appearances make my jaw drop and I can't say anything less flattering about those paparazzo photos of her rocking those casual, everyday styles.
---
3

Kelly Osborne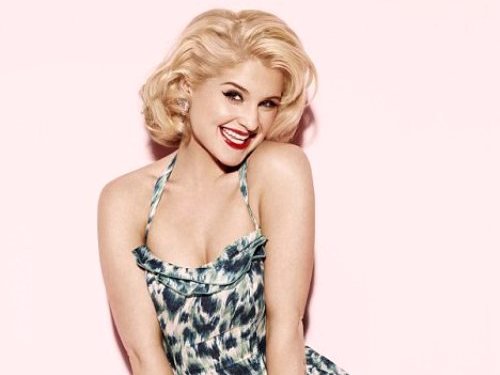 Image source: yourownurl.com
Well, I don't know about you, but I'm totally loving the new Kelly! She has grown up to be a gorgeous young lady and I'm not talking about her weight loss only! I don't know what cause her do make such a dramatic change of style but I totally approve of it. Plus, she stayed true to herself in terms of making occasional walks on the wild side and trying to keep looking girly without resembling a cutie-cute, always dressed by-the-book Barbie doll.
---
4

Pink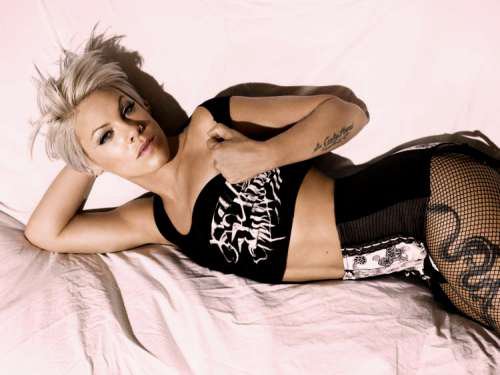 Image source: google.com.ua
Pink can pull off a great red carpet look but I always prefer seeing her in her everyday clothes. She's one of the rare ones that doesn't need any makeup to look absolutely gorgeous and, although her style might be a hard one to view as "fab", I respect her more than those sugarcoated clones. It's funny how even the most unique ones start changing for commercial purposes and I'm soooo glad Pink isn't one of them. Go Pink! You rock, girl!
---
5

Rihanna

Image source: s3prod.weheartit.netdna-cdn.com

Lady Gaga usually comes up with a style nobody would even dare copying while Rihanna simply has a natural talent for pulling those great, wearable ones out of her sleeve. Great makeup, fab jewelry, amazing hairstyles and a perfect taste for accessories! Thanks for making scarf hairpieces popular again RiRi! Thanks for all the fabulous dress ideas and thanks for proving no hairstyle is too crazy for the ones that can make them work.
---
6

Victoria Beckham

Image source: legacyentries.weheartit.netdna-cdn.com

This girl has blue blood running through her veins! I do think she's overdressed sometimes but I'm willing to look past that as the idea of a chic, trendy mother of three who always looks great is something I'm hoping to be able to pull off later in life. I'm glad to see she has decided to keep her cleavage to herself - those weird, tiny dresses didn't do her body justice anyways. Day or night, this girl always looks perfect and although her casual look presumes 2 inches shorter heels only, her style could certainly come as an inspiration.
---
7

Queen Latifah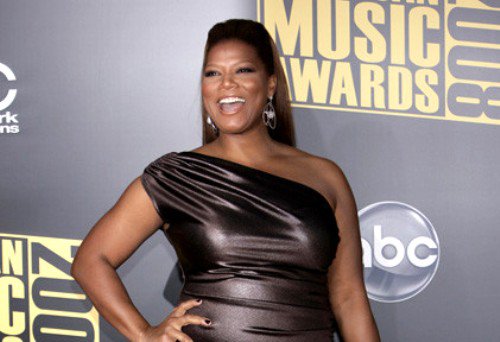 Image source: tunyfish.com
Casual or glam, I've never seen this babe look anything less than drop dead gorgeous. I love the glamorous dresses as well as her casual, sweatshirt photos. Queen has always been experimenting with various hairstyles in the past and, although some were better than others, I can't really say she ever had a hot-mess moment. You go girl! We love you!
---
8

Dita Von Teese

Image source: s3prod.weheartit.netdna-cdn.com

Last, but not the least – the master or Burlesque and the pin-up lady all men would gladly pin up in their lockers even today. I spend entire minutes admiring every single picture of her, trying to remember her dress so I could look for something similar next time I go shopping. She has really made fifties and sixties come back to life. I love the way she combines modern platform pumps and dresses in a classic way, adding vintage details to make the entire look seem timeless and everlasting. Now, that is magic!

Do you have some of your own celebs to add to the list? Definitely feel free to do so because I do believe there are plenty of other celebrities that aren't just nice and hardworking but genuinely stylish too!

Top Photo Credit: nicogenin
More
Comments
Popular
Recent