Whether you find her annoying or as cute as a button, you cannot deny the fact that Reese Witherspoon is quite stylish. While her style may not be that avant-garde, I still find some of her outfits wonderfully put together. I gathered here 10 looks that she rocked in 2010. Which one is your favorite?
---
1

Concrete Cowgirl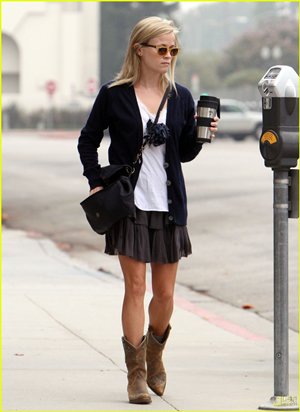 This one is utterly cute. I like the combination of the slightly oversized cardigan and layered skirt but my favorite bit would have to be the boots. Aren't they delightful?
---
2

Woven Woman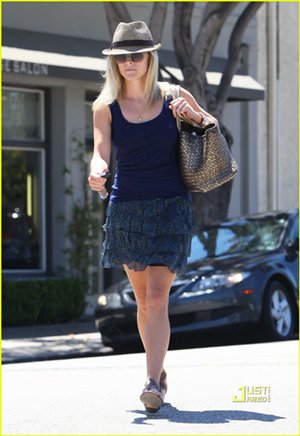 She looks quite the summer girl here, doesn't she? Again, I am into her layered skirt. But I think the scene stealer here is the large bag. That looks like a classy version of a huge beach bag, which makes it 10 times better in my opinion.
3

Fire Goddess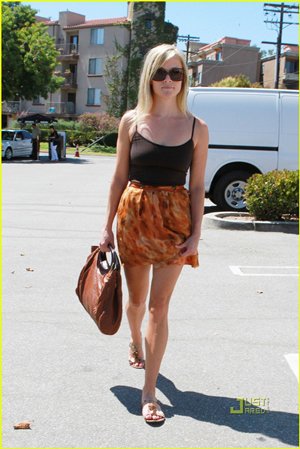 She looks eerily like Jennifer Aniston here, circa her Rachel Green days. It's probably because she looks like she's not wearing proper chest support. That little detail aside, I like the summery feel of this outfit. Nothing like a great combination of warm colors and neutrals to make you look fire goddess gorgeous.
---
4

Fedora Femme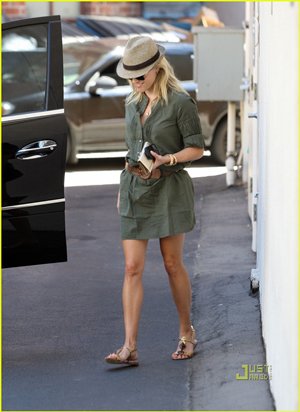 This is a look that I will most definitely copy. Minus the fedora, of course, because hats give me headaches. I am liking Reese's penchant for choosing neutral colors.
---
5

Booties Beautiful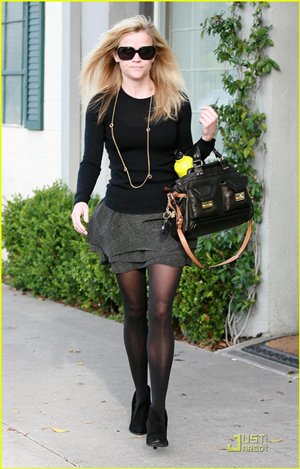 Reese does not usually go for that irresistible seductress look when she's out and about so this particular outfit was a surprise. She wore this to the salon, by the way.
---
6

Saucy in a Skirt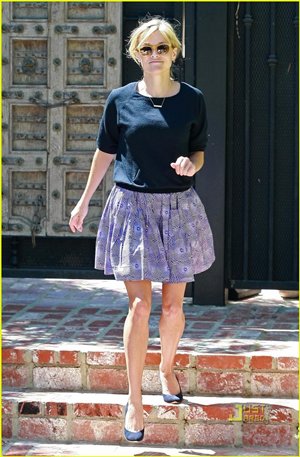 This is another look that I cannot wait to copy soon. While some may see the sweater and skirt combo and think "baggy/strange," I think "cute." Her wedge shoes look pretty, too.
---
7

Ballet Flats Belle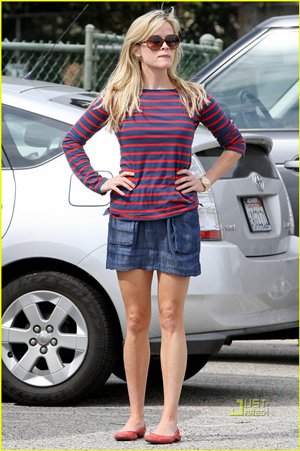 This look made me realize that I like Reese's style because she wears a lot of flat shoes. Seeing that I cannot walk in heels, I try to look for outfit inspirations from people who are not in heels every day of the week. Besides, this combination of slightly-scalloped skirt hem and red shoes look very cute.
---
8

Beyond Blue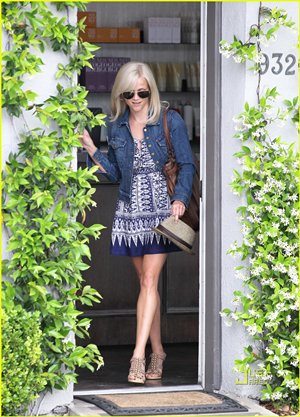 Another thing that I love about Reese's style is that she sticks to monochromatic ensembles most of the time. Some may find it boring but I find it quite pleasing to look at. This look, for instance, makes me smile.
---
9

Double Denim Delightful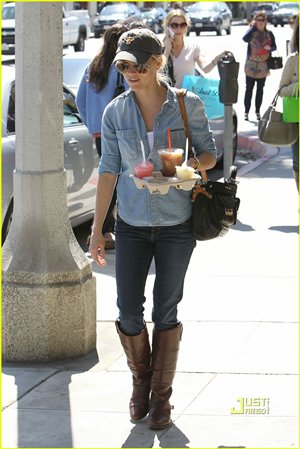 They say that one should not be caught dead in a double denim outfit. Well, here is Reese showing us that you can get away with it. And have sweets while you do it.
---
10

Gorgeous Grays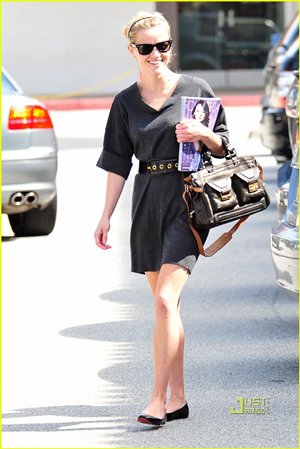 An oversized long tunic doesn't have to be boring. Paired with the right belt and accessories, you will look quite ravishing. As you might have guessed, I like this look because she's wearing flat shoes. Some of you gals might find this boring but I think this is rather chic and cute.
So which of these 2010 Reese looks do you like? Do you think she deserves to be a style inspiration? I'd love to know your thoughts!
---
Comments
Popular
Related
Recent